Members Login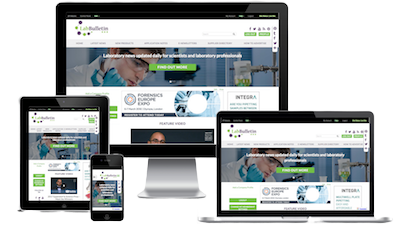 Monthly Newsletter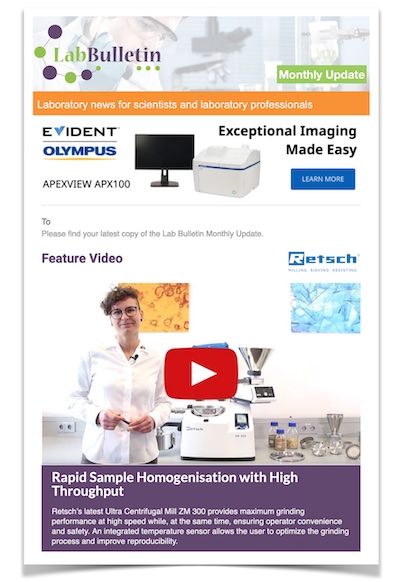 Special Offers and Promotions
Microscopy | Image Analysis
BMG LABTECH to showcase Innovative Microplate Reading Solutions at ELRIG Drug Discovery 2011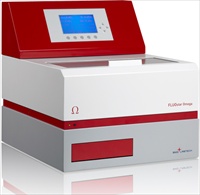 BMG LABTECH - The Microplate Reader Company - will be exhibiting their innovative microplate reader solutions at the ELRIG Drug Discovery 2011 in Manchester, UK. Visit our booth K 6 & 7 on September 7
th
and 8
th
to find out more about our life science and high-throughput screening solutions.
This year, BMG LABTECH will be highlighting the FLUOstar Omega with Atmospheric Control Unit (ACU). This multimode microplate reader provides you with the best combination of performance and flexibility for a wide range of applications in basic research, life science studies, and assay development. The Atmospheric Control Unit gives fully regulated independent control of O2 and CO2 levels within the microplate reader providing optimal environmental conditions for cell based applications and much more.
Stop by our booth to speak with an applications scientist or to find out more about our other innovative microplate readers including the
PHERAstar FS,
the ultimate high-end HTS microplate reader, with advanced top and bottom reading, onboard reagent injectors for performing fast kinetic assays, Tandem Technology and dedicated lasers for all TR-FRET and AlphaScreen® / AlphaLISA® based measurements or the SPECTROstar Nano low-volume absorbance reader for microplates, cuvettes and low-volume (2 µL) samples.
BMG LABTECH will also be presenting four scientific posters at this conference:
Growth of Campylobacter using BMG LABTECH's FLUOstar Omega equipped with ACU
Cell-based phosphorylated Akt (Ser473) detection using HTRF® technology and the PHERAstar Plus
An AlphaScreen® SureFire® Phospho-ERK1/2 assay performed on BMG LABTECH's POLARstar Omega
Monitoring intracellular Ca2+ fluxes with CloneticsTM primary sensors using the LUMIstar Omega

BMG LABTECH is a leading developer and manufacturer of innovative microplate reader instrumentation with a wide range of measurement methods for use in the pharmaceutical and biotech industries. Since 1989, BMG LABTECH has been committed to providing high quality microplate readers for academic and high-throughput laboratories, focusing solely on
microplate readers
and offering the most diverse selection of optical detection systems in conjunction with integrated liquid handling equipment available.
For more information about the innovative microplate reading solutions from BMG LABTECH visit
www.bmglabtech.com