Members Login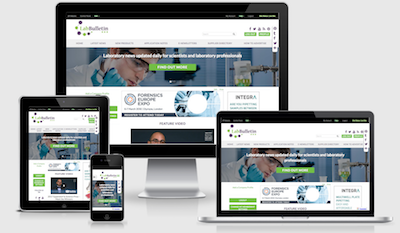 Monthly Newsletter
Applied Photophysics Signs Distribution Agreement with Particular Sciences to Expand Coverage in Europe
publication date:
Oct 26, 2018
|
author/source:
Applied Photophysics
Distributor will supply Chirascan circular dichroism spectrometers and SX
stopped-flow spectrometers to Ireland and Northern Ireland
Applied Photophysics, a leading provider of systems for biophysical characterization of biomolecules, has announced that it has signed a distribution agreement with material characterisation specialist, Particular Sciences. The distributor will supply industry and researchers in both Ireland and Northern Ireland with Applied Photophysics' Chirascan™ circular dichroism (CD) systems and SX-range of stopped-flow spectrometers. This latest agreement further expands the Company's presence throughout the EU market, after recently signing with similarly well-established and experienced scientific equipment distributors in Italy, Portugal and Spain.
Applied Photophysics' current product portfolio includes the Chirascan platform, which uses CD to reveal changes in the higher order structure and stability of proteins - essential in cutting-edge research and during the development of innovator drugs and biosimilars, and the SX-range of stopped-flow spectrometers, used to monitor changes in absorbance and fluorescence for gold-standard kinetic studies of fast biological reactions.
Louise Madden, CEO, Applied Photophysics, said: "The agreement to extend the distribution of our CD and stopped-flow instrumentation to Ireland and Northern Ireland ensures that our customers receive support closer to home, whilst further demonstrating our significant growth plans in order to scale-up operations and coverage as a company."
Sean Quilty, Founder and Director, Particular Sciences, said: "For 29 years, Particular Sciences' mission has been to maintain excellence in material characterisation technologies, and to deliver the highest quality technical support to our customers in Ireland and Northern Ireland. Now serving over 250 companies, and representing a select group of specialist companies, we are proud to provide our customers the latest characterisation technologies, such as Applied Photophysics' new generation of Chirascan CD systems."
---