Members Login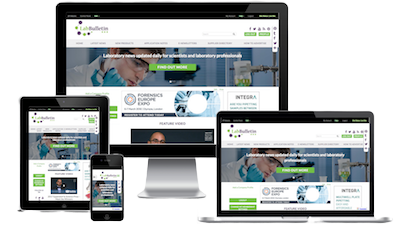 Monthly Newsletter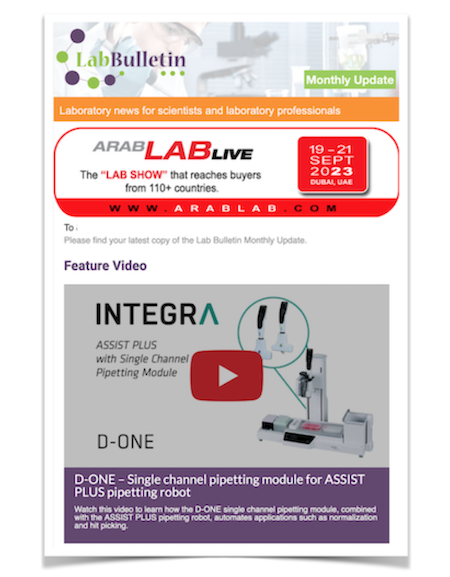 Microscopy | Image Analysis
IT Solutions and Laboratory Automation
ROMIL-UpS™ ultra lc solvents and eluant mixes
publication date:
Mar 28, 2018
|

---
When you need the ultimate quality, take a look at ROMIL-UpS™ ultra lc solvents and eluants.
ROMIL‑UpS™ ultra lc solvents and eluant mixes have been developed to address the challenging requirements of critical analytical applications, such as LC-MS and UHPLC, offering the utmost purity for today's sensitive instrumentation. Each ROMIL‑UpS™ solvent is carefully produced using the most exacting purification techniques, use-tested, and supplied in bottles specially pre-treated to ensure that trace metal impurities remain as low as when freshly manufactured. By controlling both the original purity and the actual purity at the time of opening, problematic adduct formation can be avoided, ensuring the best possible performance for hyphenated techniques.
These same exceptional standards apply to ROMIL-UpS™ off-the-shelf or custom-made eluant mixes, which are ideal for hyphenated chromatography techniques. Every eluant mix is formulated from ROMIL's ultra purity solvents, helping to achieve the high ionisation efficiencies that ensure reproducible and consistent analytical performance, giving a greater assurance of quality results, first time, every time.
When it works well, it's pure chemistry. And when it's pure chemistry, it's ROMIL.
For more information, please contact - ROMIL Ltd | The Source | Convent Drive | Waterbeach | Cambridge | CB25 9QT | T +44 (0) 1223 863876
About ROMIL Ltd
Take a closer look at ROMIL for superior purity and impressive performance at a surprisingly good price. For more than three decades, ROMIL has been dedicated to achieving the highest standards of chemical purity, using a unique blend of experienced staff and leading-edge production facilities to produce a wide range of high purity solvents, acids, reagents and certified reference materials meeting ISO Guide 34 requirements. Today, the company supplies analytical and life scientists around the world with exceptional quality products, including the PrimAg® range of single and multi-element calibration solutions and pure stoichiometric substances, high purity acids with trace metal ions down to low ppt, and ultra-pure solvents that meet the needs of even the most sensitive instrumental techniques.
---
find out more about ROMIL-UpS™ Ultra Purity Solvents
---