Members Login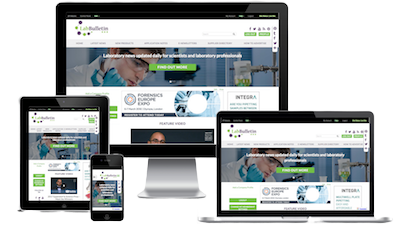 Monthly Newsletter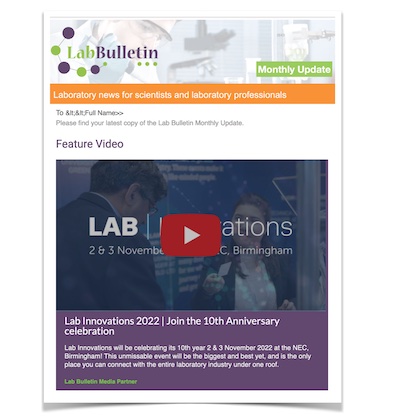 Special Offers and Promotions
Microscopy | Image Analysis
Analytik reports on the use of the Videometer VL3 Multispectral Imaging System at the John Innes Centre to screen wheat crops
publication date:
Nov 13, 2015
|
author/source:
Analytik Ltd

The John Innes Centre (JIC) is located on the Norwich Research Park in the heart of East Anglia, supported by the Biotechnology and Biological Sciences Research Council (BBSRC). Its mission is to generate knowledge of plants and microbes through innovative research and to apply knowledge of nature's diversity to benefit agriculture, the environment and human health & well-being.
The BBSRC, the Department for Environment, Food and Rural Affairs (Defra) and HGCA, the cereals and oilseeds division of the Agriculture and Horticulture Development Board (AHDB) are funding a LINK project "A 'breeder's tool kit' to improve Hagberg Falling Number1 for the economic and environmental sustainability of UK wheat" in collaboration with four breeding companies in the UK and Europe to genetically map and understand the mechanisms of six previously identified QTL segregating in UK germplasm.
The research group of Cristobal Uauy within the Department of Crop Genetics are working on ways of screening wheat samples to improve parameters such as yield, nutritional value and quality. Research scientist, James Simmonds, takes up the story. "Our research focuses on the study of quantitative variation in wheat for agriculturally important traits. These are characterised by their dependency on the environment and the multiple genes that control them (known as quantitative trait loci (QTL)). We aim to understand the molecular mechanisms underlying these traits and to identify the genes underlying the QTL and facilitate their effective deployment into modern breeding varieties." In depth phenotyping can be very time consuming and one of the group's goals has been to find a faster way of screening to enable increased throughput, greater statistical evaluation and aid in interpretation. To this end, the JIC has invested in a VideometerLab 3 multispectral imaging system from Analytik and, together, have been developing protocols for screening.
Selection of the VideometerLab 3 system has provided an essential method for high-throughput screening of wheat samples segregating for levels of pre-harvest sprouting. Previously samples were scored by eye by counting out 100 grains and visually scoring the percentage number of grains showing germination. Now, Mr Simmonds says, "We estimate by having a trained automated system in place, we can process samples 10 times faster enabling us to handle and test many more samples."
As Product Specialist, Adrian Waltho, says, "Previously John Innes Centre had to hire technicians to tip a hundred-or-so grains from each sample into a petri dish and count them one by one. Now, with their VL3 they can take an image and the software identifies and counts the grains. Grains are classified as sprouted, un-sprouted or invalid and results are delivered on an easy-to-understand spreadsheet. Now, the group is able to look up to as many as 6,000 samples in a couple of weeks."
1 The Hagberg Falling Number is an indirect measure of the bread making quality of wheat grains.
---
Find out more about the Videometer
---
---
Watch the video

---
About…Analytik are leading suppliers of innovative analytical instrumentation to the UK and Ireland. Delivering cutting-edge solutions from global technology providers, coupled with responsive service and flexibility has enabled Analytik to build an impressive customer base since forming in 2003. Analytik's partners include Agilent Technologies, ASD Inc.(a PANalytical company), SciAps, Microfluidics, Sentronic, GL Optic, Avian Technologies, GeSiM, CPS Instruments, Videometer, Headwall Photonics, Quantum Northwest and Schmidt + Haensch. Solutions include portable and handheld spectrometers (FTIR, NIR & Raman), spectral imaging systems, light measurement systems, reflectance standards and coatings, non-contact nanolitre dispensing systems, nanoparticle size analysers, high shear fluid processors, sample temperature control systems, polarimeters and refractometers.
---