Members Login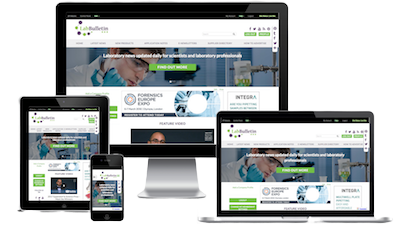 Monthly Newsletter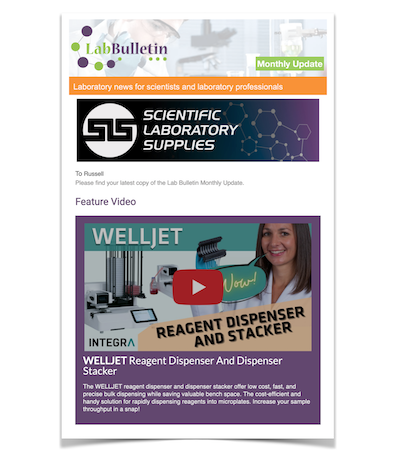 Special Offers and Promotions
Microscopy | Image Analysis
Food Forensics provides evidence for British food brands
publication date:
May 10, 2013
|
author/source:
Holdsworth Associates
Norwich Research Park company uses 'environmental fingerprinting' to prove UK-origin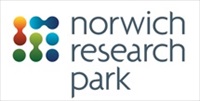 Waitrose is one of the first to pilot a new service which is able to verify the origin of British foods. Whether the product is fruit, meat or alcohol, Food Forensics, based on the Norwich Research Park, can determine not just the country of origin, but potentially also the local region from its unique 'environmental fingerprint'.
Alison Johnson, Director of Food Forensics, discusses the benefits of the technology.
"Our aim is to protect the selling point of British farmers and growers. The UK is less than 60% self-sufficient for food and for some products less than 20%. For consumers who want to buy British, it's important they can trust their suppliers."
One company that prides itself on sourcing British food is Waitrose. Alan Wilson, Technical Manager for Agronomy at Waitrose Supermarkets, has been involved in testing Food Forensics' technology with some of the company's own British suppliers; he says:
"As a leading British supermarket, we use every means at our disposal to understand food authenticity. This not only helps build consumer confidence, but also strengthens relationships with our British suppliers.
"When we hear about new methods that might help us prove the authenticity of British products, such as is offered by Food Forensics, then that's certainly a bit of science we want to investigate further."
Alison explains how Food Forensics establishes the geographical origin of food products:
"We carry out a process known as 'stable isotope ratio analysis' on the products we test. The result is similar to a fingerprint in that it shows a unique pattern that allows us to trace the true origin of the sample. Just like real fingerprints, these results cannot be falsified, so they are vastly more reliable than paperwork."
Food Forensics studies the isotope ratios of five different elements, namely carbon, oxygen, hydrogen, nitrogen and sulphur. Using five elements means that the company is able to identify the geographical source of a food product with incredible precision.
"We generally start by comparing the product's isotope profile or 'environmental fingerprint' to known samples in our British database," says Alison
"If the results are outside what we would expect for Britain, we can use stable isotope mapping to determine the most likely area it came from. We can then compare our results to the paper trail to ensure no fraud has taken place.
"These tests could also form part of routine due-diligence checks at food packaging establishments that pack produce from a number of different countries."
Food Forensics, based in the Norwich Research Park Innovation Centre, has an extensive database of British products against which they are able to test and continues to add to this database over time. The company is also collaborating with scientists from across the Park on a range of topics.
"We have started two different research projects, one with the Institute of Food Research on potatoes and one with the University of East Anglia looking at free-range versus 'enriched-cage' or colony-produced eggs.
"Norwich Research Park is a food-centric location and we are enjoying building new relationships and expanding our expertise."
If you are interested in verifying the origin of produce or proteins and would like to find out more information or submit a sample for testing, please email info@foodforensics.co.uk or visit www.foodforensics.co.uk.
---
About Food Forensics
Food Forensics offers a service to enhance traceability in the food and beverage sectors. The company uses Stable Isotope Ratio Analysis (SIRA) to give an "environmental fingerprint". Food Forensics interprets these fingerprints to verify production details about the products such as geographical origin and method of production.
An FSA report suggested that up to 10% of the food on our shelves is fraudulent, equating to around £7 billion per annum. Time and time again traceability systems alone fail. SIRA environmental fingerprinting at last provides a robust tool to screen for product authenticity.
---
About Stable Isotope Ratio Analysis (SIRA)
An element is described by the number of protons in its nucleus; carbon for example always has six protons. However, the same element can have different numbers of neutrons (uncharged particles) at its core, resulting in slight variations in mass. These variants are called isotopes. Food Forensics studies the relative amounts of different stable-isotopes to determine where a product comes from.
Due to chemical and physical processes, natural products from different locations on earth have different stable-isotope profiles or 'fingerprints'. For example in the waters of the oceans, the stable isotopes of hydrogen and oxygen are considered to be present in their natural amounts. However in inland areas and high ground, the lighter isotopes are found in relatively large amounts, because the heavier isotopes fall from the sky in the form of rain much sooner. Food Forensics is able to take advantage of this natural variation and use it to confirm that a products origin matches what it says on the label.
---
About Norwich Research Park
The Norwich Research Park is a partnership between University of East Anglia, the Norfolk and Norwich University Hospital, four independent world-renowned research institutes namely the John Innes Centre, Institute of Food Research and The Genome Analysis Centre (all strategically funded by the Biotechnology and Biological Sciences Research Council (BBSRC)) and The Sainsbury Laboratory linked to the Gatsby Charitable Foundation. The BBSRC is itself a partner as is the John Innes Foundation.
The vision of the Norwich Research Park partners and local government stakeholders is to develop a thriving science and innovation business park over the next decade by supporting spin-out and start up companies and through attracting inward investment from large corporate organisations involved in science and technology. The Norwich Research Park is home to around 30 science and IT based businesses.
With over 11,000 people including 2,700 scientists, Norwich Research Park is Europe's leading centre for research in food, health and the environment.
In 2011, the Government awarded BBSRC £26M to invest in Norwich Research Park to deliver innovation from the research base and generate economic growth and job creation. The investment will help to create and support new companies and jobs based on world-leading bioscience.
more about the The Norwich Research Park
---