Members Login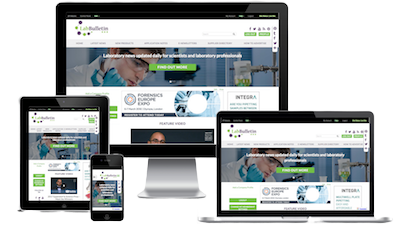 Monthly Newsletter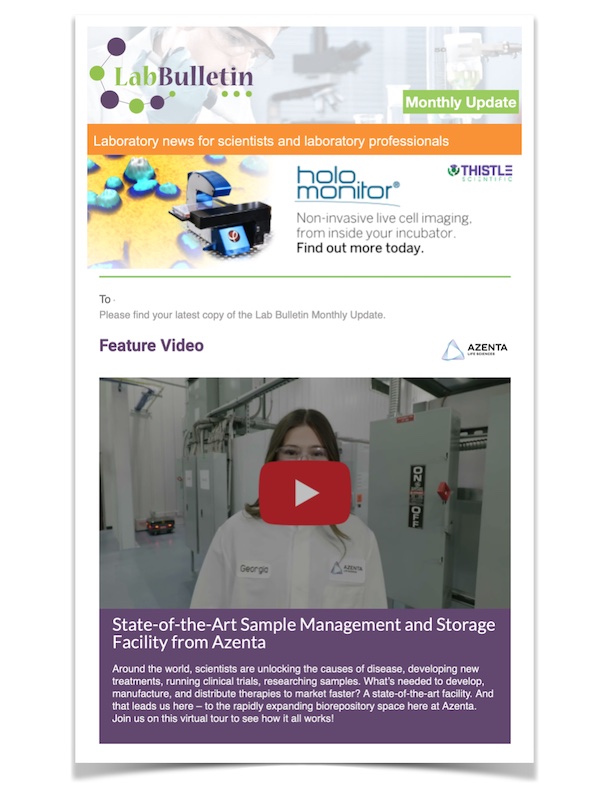 Microscopy | Image Analysis
IT Solutions and Laboratory Automation
UK's only WHO accredited vaccine fridge producer secures funding to meet demand for global vaccination programmes
publication date:
Aug 8, 2022
|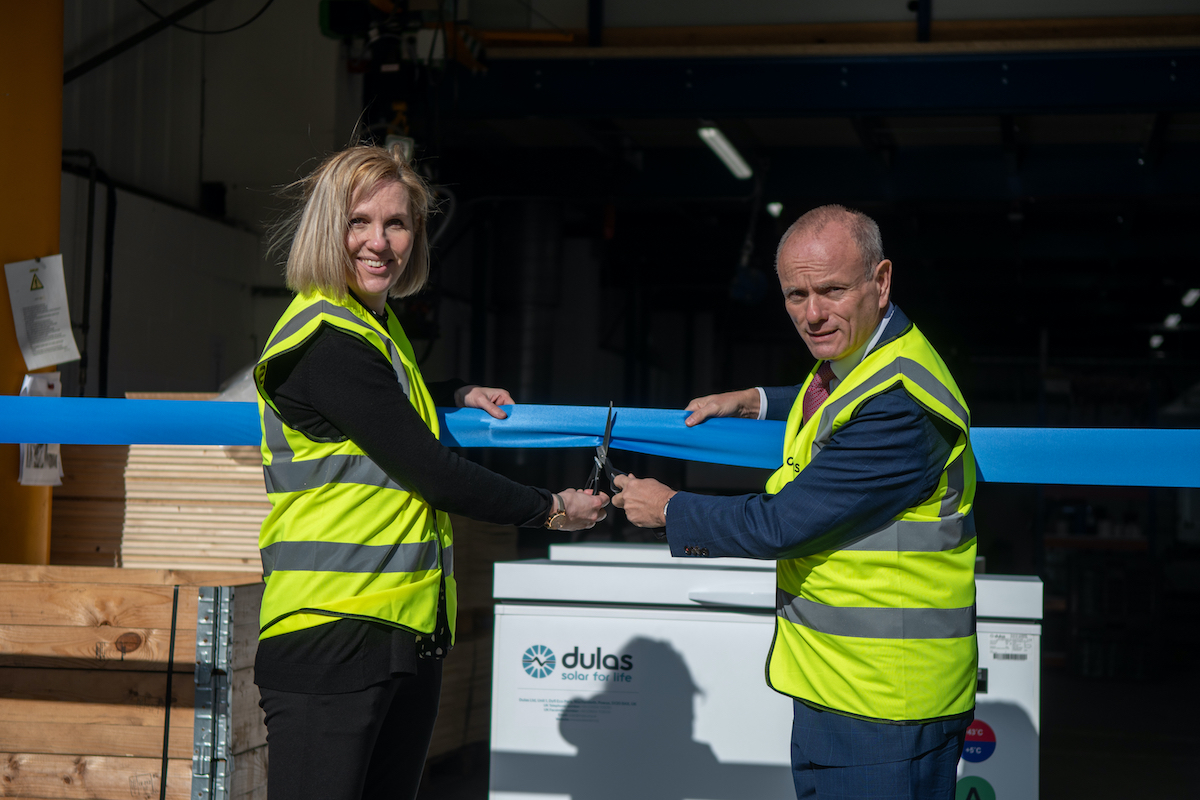 Welsh Firm Boosts Vaccine Fridge Production With HSBC UK Funding
Powys renewable energy firm Dulas Limited is ramping up the development of its solar powered vaccine refrigeration units to meet extra demand from UN agencies and non-government organisations (NGOs), with the support of a £600,000 package from HSBC UK.
With many low-income countries still in the early stages of Covid-19 vaccination programmes, there is a real need for refrigeration units. As a result, Dulas – which is the only UK-based manufacturer of World Health Organisation accredited vaccine fridges – expects to double its year-on-year orders for its fridges which are adapted to operate reliably in low to middle income nations, where a robust electricity infrastructure may not be available.
The HSBC UK funding will support the bulk order of parts required to assemble the units, which have been impacted by global supply chain concerns and local lockdowns in recent months. The ability to bulk order the component parts ensures production of these vital units will not be significantly delayed, supporting the success of the vaccine programme in countries including Yemen, Sudan and Cameroon.
As of July 2022, only 20% of people in low-income countries had received at least one dose of the Covid vaccine, so UN agencies are leading a large-scale campaign to improve this statistic over the next 12-24 months.
Ruth Chapman, Managing Director of Dulas, said: "The continued rollout of vaccination programmes across the globe are critical to our emergence from the pandemic, and to save lives. Our cold storage units provide WHO-accredited refrigeration for these vital vaccines, and this funding will allow us to navigate potential supply chain challenges to ensure delivery without delay.
"Dulas has built a strong relationship with HSBC UK over the last 11 years, and the bank has ensured this funding process could be finalised without a hitch."
With a focus on green technology since its inception in 1982, Dulas also supports developers to embed UK-wide renewable energy projects, offering consultancy services for large-scale renewable developments in the onshore wind, solar and hydro sectors. The organisation operates at the forefront of the UK's renewable energy sector by providing technical expertise that optimises renewable assets like hydro turbines to boost generation.
Warren Lewis, Head of Corporate Banking Wales for HSBC UK, added: "Dulas is a stalwart of the Welsh and UK renewables industry, doing important work to help deliver shared net zero ambitions, and we're proud to have been their banking partner for over a decade. The uninterrupted supply of Covid-19 vaccination fridges is instrumental to the successful rollout of the programme in low to middle income economies, so it's great to be able to support Dulas in its important work."
This year, Dulas marked its 40th year of trading with the expansion of its factory facilities in Bognor Regis, Sussex, and an investment in equipment to support speedier manufacturing to meet the increased demand. Linked to ongoing expansion, the company, which currently employs over 70 people, is also recruiting for a number of technical roles including thermal and refrigeration engineers to support and invest in research and development programmes.