Members Login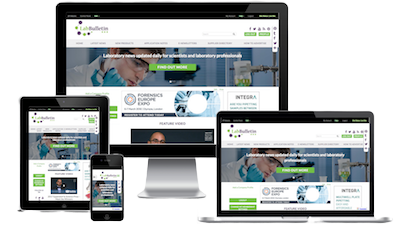 Monthly Newsletter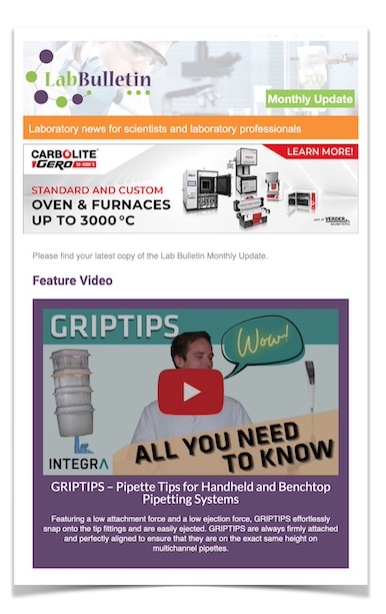 Special Offers and Promotions
Microscopy | Image Analysis
IT Solutions and Laboratory Automation
UK aquaculture business unveils seaweed solution to address climate change
publication date:
Oct 25, 2021
|

A UK-based aquaculture business aims to remove billions of tonnes of carbon from the atmosphere each year by growing and harvesting floating seaweed in the Atlantic Ocean.
Seafields is developing and testing new technologies focused on growing and capturing Sargassum, a seaweed that has escaped its normal environment in the Sargasso Sea and has exploded in growth in the last two decades. The company has set out how it intends to remove over 1Gt (one billion metric tonnes) of CO2 from the atmosphere each year by 2025.
Seafields' approach, which will be showcased in Glasgow next month at the global COP26 conference, will radically tackle the challenge of climate change. It includes the tracking, harvesting, baling and storage of Sargassum that they have grown in aqua-farms in the South Atlantic Ocean gyres.
Baling and storing large quantities of the seaweed in the depths of the Atlantic Ocean, if done correctly, will trap its physical carbon away for thousands of years. Research is currently ongoing to define the best way to do this without damaging the ecosystem. Once the process is set up, it will tackle past as well as ongoing emissions which Seafields plans to sell via offset credits in the voluntary carbon market to help reach a net zero society.
Meanwhile, since reducing current emissions is also Seafields aim, we will extract valuable products from the seaweed before sinking it to substitute currently fossil-fuel based products and avoid emissions. To support this process, Seafields has announced a strategic partnership with Puerto Rico-based C-Combinator, industry leaders in refining seaweed for use as alternatives to plastic, building materials, furniture filler, rubber and other consumer products.
Following COP26, Seafields will be focused on its plans to develop a pilot project in Cape Verde to test upwelling pipes which transport ocean nutrients from the deep sea to the surface, a crucial aspect in growing Sargassum. The company, which is due to launch an investment round later this year, then plans to begin aquafarming operations by 2023.
Seafields' founder Sebastian Stephens, a serial entrepreneur who also set up SubSea Environmental Services, devised the idea after seeing the impact of thousands of tonnes of detached Sargassum washing up on the shores of the Caribbean. The company's executive team is comprised of leading global scientific and business figures including Randall Purcell, who managed the UN Food Programme's largest climate adaptation programme; Dr. Mar Fernández-Méndez, a marine microbiology expert who has participated in several ocean research expeditions including artificial upwelling experiments; and John Auckland, an experienced entrepreneur who has helped more than 90 companies raise over £60m in investment funding.
Dr Mar Fernández, Seafields' Chief Scientific Officer, said: "While tree-planting and other land-based initiatives are all making a contribution, the ocean represents 70 per cent of the Earth's surface and offers us the best possible solution in addressing climate change. With carefully managed processes in place, we can cultivate Sargassum off-shore by irrigating the surface with nutrient-rich deep waters. Pelagic Sargassum is a seaweed that is unique in its ability to float freely and sequester carbon efficiently due to its rapid growth rate and high carbon to nitrogen ratio.
"We will store compressed bales of Sargassum in selected places at the seafloor to ensure long-term removal of billions of tonnes of carbon from the atmosphere without creating an environmental burden on the deep sea. Aquafarming will also promote the restoration of marine ecosystems, helping many ocean species to survive and thrive, and produce seaweed which can be utilised to create useful and sustainable consumer goods."
John Auckland said: "Seafields is the most exciting idea I've seen in terms of its potential for tackling the climate emergency. By sustainably growing Sargassum, we will use the vast space available in the ocean to meet the coming demand for carbon credits over the next two decades, while also removing billions of tonnes of CO2 from our atmosphere. This is the ocean equivalent of planting trees across the entire Sahara Desert.
"We look forward to showcasing our solution to delegates at the COP26 conference in Glasgow and then focusing on successfully completing our pilot project off the coast of Cape Verde. This will enable Seafields to progress its ambition of large-scale aquafarming which will create multiple revenue streams, employ large numbers of people, replenish our oceans and, importantly, make a significant impact in addressing climate change."
Seafields is a UK-based aquaculture business which is strongly focused on delivering innovative solutions to tackle climate change. The company is introducing new technologies focused on the tracking, harvesting, baling and storage of Sargassum, a seaweed it plans to grow in its aqua-farms in the South Atlantic Ocean gyres.
Using its innovative approach, Seafields is radically tackling the challenge of climate change and aims to remove over 1Gt (one billion metric tonnes) of CO2 from the atmosphere each year by 2025.