Members Login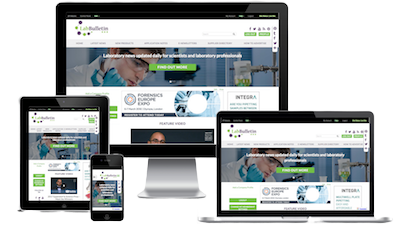 Monthly Newsletter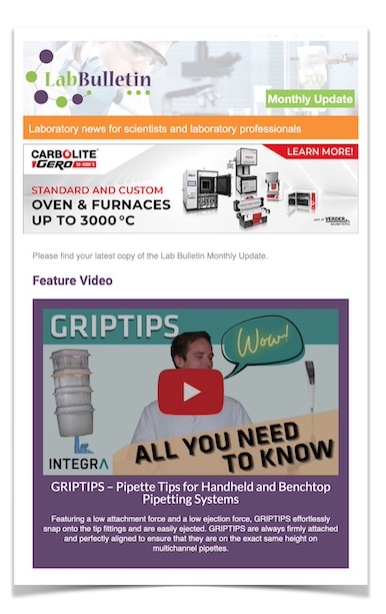 Special Offers and Promotions
Microscopy | Image Analysis
IT Solutions and Laboratory Automation
Cherwell publishes new guide to EM best practice in compliance with revised Annex 1
publication date:
Feb 6, 2023
|
author/source:
Cherwell Laboratories Ltd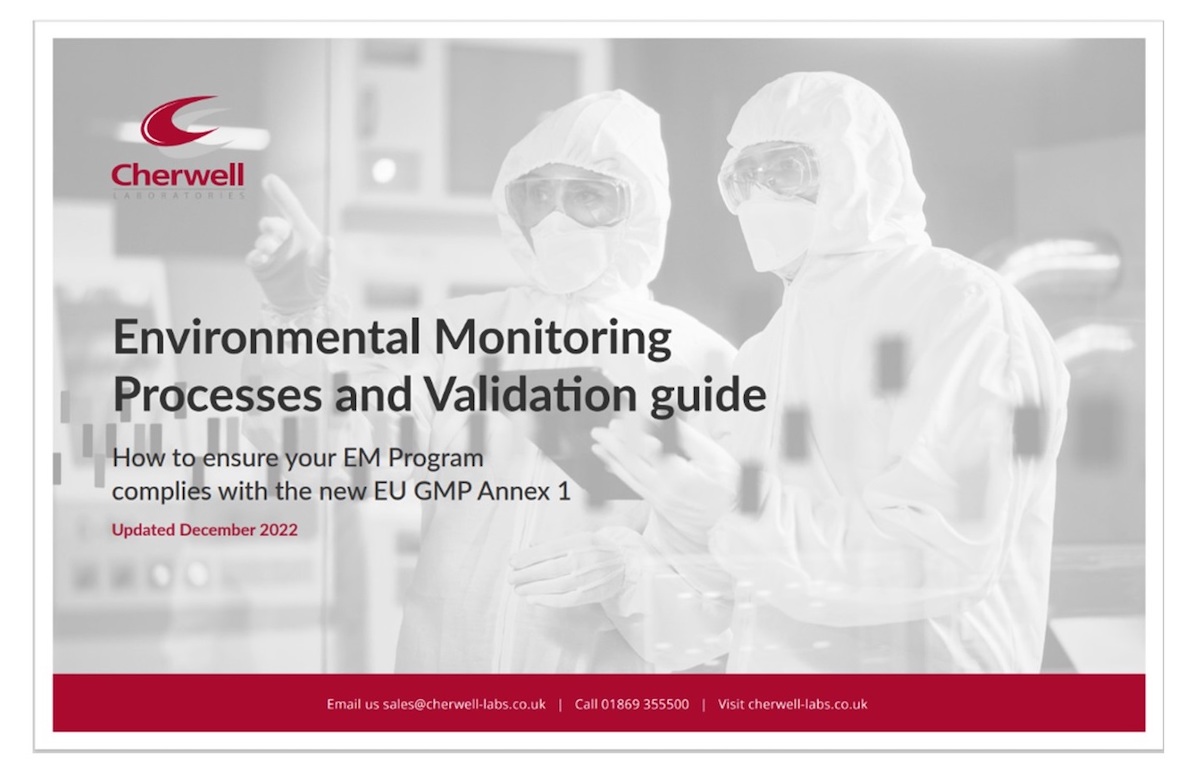 Environmental Monitoring Processes and Validation guide discusses how to comply with EU GMP Annex 1
Cherwell, specialists in cleanroom microbiology solutions for the pharmaceutical, healthcare and related industries, has published an update to its guide on "Environmental Monitoring Processes and Validation", incorporating specific detail on the new version of EU GMP Annex 1. This aims to help sterile medicinal product manufacturers with reviewing and improving their Environmental Monitoring (EM) programs in preparation for compliance with the revised guidelines by August 2023.
Available to download from Cherwell's website, the new eBook follows Cherwell EM experts' detailed review of all changes included in the extensive 59-page 2022 revision of these key regulations governing the manufacture of sterile medicinal products in the UK and Europe. Cherwell's updated guide adds new and more detail on a number of areas including: Risk-based facility management; Zero CFU; Continuous EM; Trends monitoring; Personnel training; and VHP fumigation.
Cherwell's EM eBook also includes an update to its section discussing how to achieve Annex 1 compliance in EM processes and programs by taking a practical and bespoke approach to understanding the level of compliance required by individual facilities. This can be achieved by breaking down preparation into four steps, starting with a full EM audit and analysing every aspect of a facility's current EM program. To help further understanding, the guide also offers examples of best practice EM programs within both industrial pharmaceutical and commercial scale hospitals and aseptic compounders.
In order to maintain industry knowledge and stay up-to-date with the latest developments, including regulations such as the new EU GMP Annex 1, in addition to in-depth scientific reading, Cherwell's team regularly attends industry conferences and events. This enables the team to work in partnership with and advise customers when reviewing their EM and contamination control strategies.
"At Cherwell we strive to best support our customers in making the right decisions associated with combining methods and instruments to cost effectively achieve the best results for their individual EM and validation protocols," said Thomas Parkhill, Microbiology Sales Specialist, Cherwell. "In this eBook, we offer a consultative guide to the most business-efficient EM measures organisations can adopt to comply with GMP Annex 1, and practical steps they can take to create the ideal EM process for their specific business needs."
Hamish Hogg, Microbiology Product Specialist, Cherwell, added, "The sheer volume of new content in the much-revised GMP Annex 1 alone does present a challenge for businesses wanting to comply; they might be overwhelmed by the choices needed in order to determine the right path for them. That's why we aim to work in an advisory role with our customers and assist them by drawing on the extensive knowledge and expertise held within our team. Our newly updated EM guide is just one such example."
With over 50 years of experience, Cherwell has built a reputation within the pharmaceutical and healthcare sciences industry as a provider of high-quality products to meet the specific requirements of environmental monitoring and process validation. In addition to the ImpactAir continuous viable air monitoring solutions and SAS microbial air samplers for active environmental monitoring, Cherwell manufactures and supplies the Redipor® prepared media range, comprising agar plates, bottled media, vials, broth bags and ampoules.
Cherwell's updated eBook on "Environmental Monitoring Processes and Validation" detailing the latest Annex 1 revisions, is available for download from Cherwell's website.
About Cherwell Laboratories
Located in Bicester, central England, Cherwell Laboratories provides standard and bespoke cleanroom microbiology solutions that help customers effectively manage their controlled environments and processes. Established for 50 years, the company has built a strong reputation as a leading supplier of prepared microbiological media and environmental monitoring equipment, with considerable expertise within the pharmaceutical and related industries.
Cherwell manufactures its extensive range of Redipor® prepared media products in its ISO9001 registered facility, and has the flexibility to respond to varying customer requirements - from routine high volume down to low volume specialist applications. In-house engineering facilities support production and the development of bespoke solutions, as well as the supply, service and calibration of its environmental air monitoring equipment solutions.
Cherwell builds strong partnerships through professional, responsive and open communication, and by delivering high quality products, plus a flexible and reliable service with expert support, Cherwell ultimately helps its customers to reduce risk.
Recent news from Cherwell Laboratories