Members Login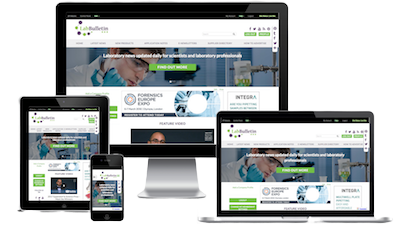 Monthly Newsletter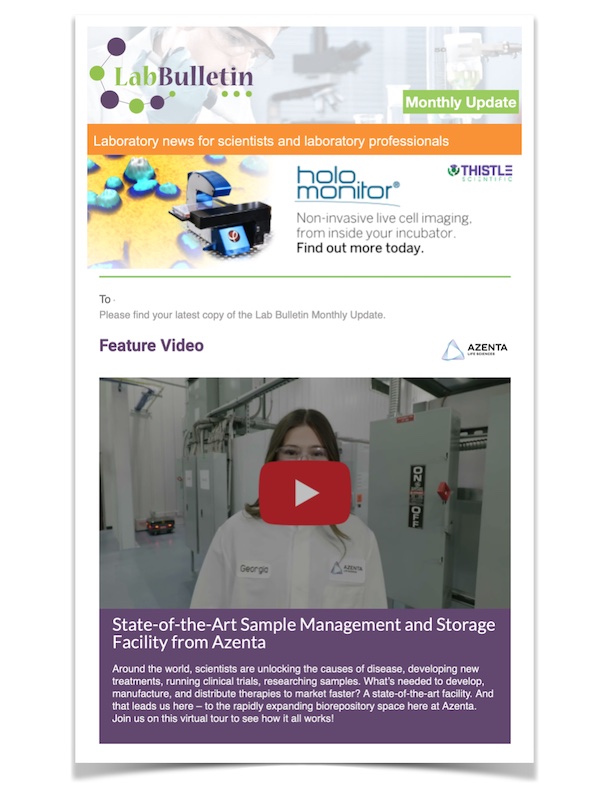 Microscopy | Image Analysis
IT Solutions and Laboratory Automation
Specialist molecular diagnostic company lands in Birmingham
publication date:
Mar 25, 2022
|
author/source:
Genetic Signatures Limited

Infectious disease diagnostics company Genetic Signatures has joined the BioHub Birmingham® as the launchpad for a planned further expansion into Europe, the Middle East and Africa.
The BioHub is the first physical footprint within the UK and Europe for Genetic Signatures, which already provides the EasyScreen™ range of testing kits to countries in Europe and provides clinical diagnostics to the NHS for respiratory and gastro-intestinal diseases, and sexually transmitted infections.
The localisation of service and support is a key focus for Genetic Signatures, which will now include Field Applications Scientists at the BioHub. The BioHub laboratory will support the rapidly expanding European operation to develop protocols, processes and quality performance materials that are necessary for their planned growth into new territories. The site will also offer customers additional training and technical support opportunities through hands-on learning using Genetic Signatures' various diagnostic kits and automated platforms.
The team is led by Director John Buckels, an infectious diseases veteran who is already based in the UK. He commented: "Genetic Signatures has an established customer base in Europe, and taking a physical base for these operations is showcasing the commitment of our investment for future growth in the region".
The keystone of Genetic Signatures' offering is the EasyScreen™ range of testing kits which provide rapid and accurate detection of the most common pathogens involved in various human infections. The kits use a proprietary 3baseTM PCR technology and provides syndromic testing capabilities, using one test to rapidly and simultaneously target multiple bacterial, protozoan and viral pathogens with overlapping signs and symptoms.
Genetic Signatures chose Birmingham because of its excellent transport connections, which provide easy access to the UK and beyond. The city is already central to the UK's road and rail network, and its international airport connects Birmingham to global markets. They chose the BioHub because of its outstanding facilities, and the ability to accommodate the company's key instrumentation.
David Coleman, CEO of University of Birmingham Enterprise, the organisation that manages the BioHub, commented: "We are delighted to welcome Genetic Signatures to the BioHub Birmingham®. Our facilities, and access to expertise, makes our location a great destination for healthcare and life science companies seeking to enter the UK market. We are part of Birmingham Health Partners in a highly connected ecosystem that has been designated by the UK government as a Life Sciences Opportunity Zone, and also includes the Precision Health Technologies Accelerator, which is due to open in 2023."
About Genetic Signatures Limited
Genetic Signatures is a specialist molecular diagnostics (MDx) company focused on the development and commercialisation of its proprietary platform technology, 3base™. Genetic Signatures designs and manufactures a suite of real-time Polymerase Chain Reaction (PCR) based products for the routine detection of infectious diseases under the EasyScreen™ brand. Genetic Signatures' proprietary MDx 3base™ platform technology provides high-volume hospital and pathology laboratories the ability to screen for a wide array of infectious pathogens, with a high degree of specificity, in a rapid throughput (time-to-result) environment. Genetic Signatures' current customers are major hospital and pathology laboratories undertaking infectious disease screening.
The BioHub Birmingham®is a fully serviced biomedical incubator and accelerator designed to house life science companies from proof of concept through to expansion. It is based at the Birmingham Research Park and managed by University of Birmingham Enterprise, which helps researchers and research-based companies turn their ideas into new services, products and enterprises that meet real-world needs.