Members Login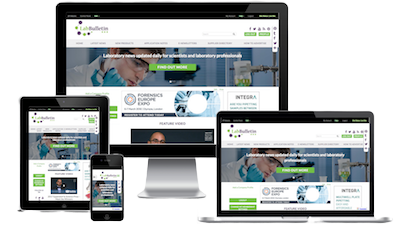 Monthly Newsletter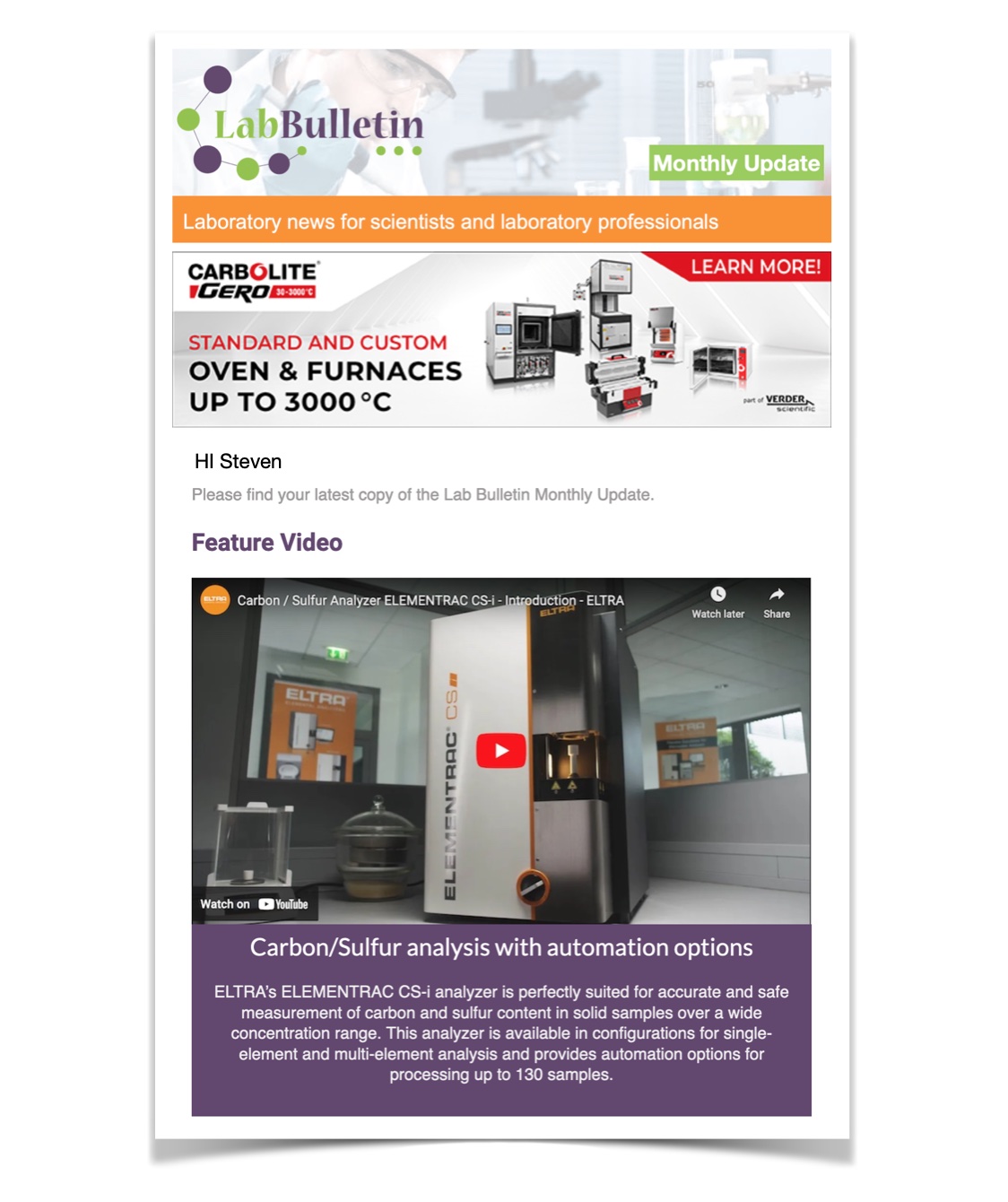 Channels
Special Offers & Promotions
Microscopy & Image Analysis
Laboratory Automation & IT Solutions

Precise Temperature Control in the Digital Age
publication date:
Jan 6, 2023
|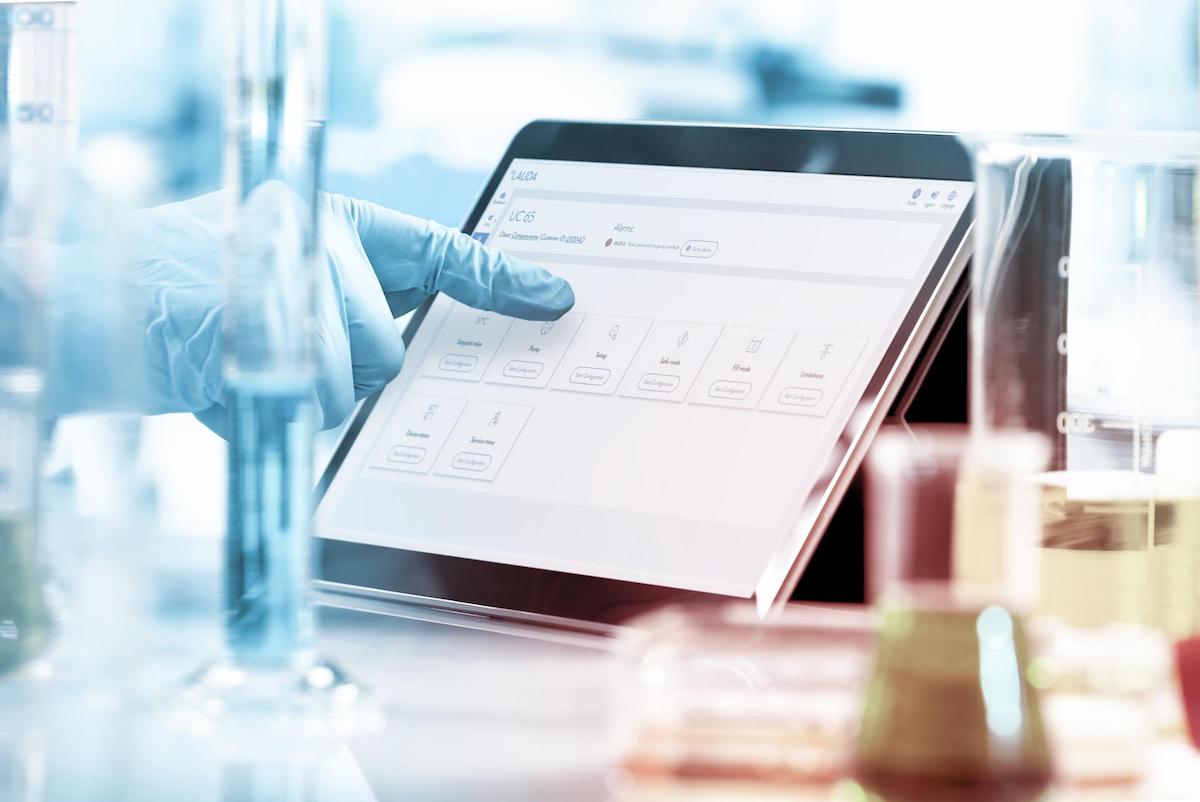 Observant visitors were already able to get a first glimpse at ACHEMA and analytica, and now LAUDA DR. R. WOBSER GMBH & CO. KG makes it official: A new digital platform – LAUDA.LIVE – is now online.
With comprehensive device management, intelligent analysis and monitoring tools, and sophisticated remote maintenance capabilities, the platform maximizes the performance, uptime, and reliability of LAUDA temperature control solutions.
Comprehensive fleet management for transparent device management
LAUDA.LIVE offers a wide range of functions free of charge. Fleet management lets you manage an unlimited number of devices and enter your own names and locations. Well-structured and individually adaptable dashboards provide a clear overview and simplify quick device localization for large device fleets. Users also have access to device-specific product documentation: From data sheets and manuals to installation drawings, everything is just a click away. For optimum management of the temperature control units, LAUDA.LIVE also presents a maintenance logbook and supportive warranty management. As a result, the platform helps to guarantee that no maintenance is forgotten and that the warranty status is always transparent. Optionally, warranty extensions can also be requested directly or service tickets can be created. These tickets are archived and can be used again for reference in subsequent analyses. All these functions do not require the connectivity of the devices and can be applied regardless of the device type.
Extended range of functions for remote maintenance and analysis
The bookable service "Remote Support & Monitoring" provides you with the option of remote maintenance, analysis, and monitoring of the devices. A service hotline with German, English and Chinese native speakers is available 24 hours a day, five days a week (Central European Time). Remote maintenance can significantly reduce the costs of service deployments as the causes of faults can be identified in advance and ideally rectified without the need for on-site service deployment. Software updates and function updates will also be able to be performed remotely in the future, saving further costs and increasing system performance.
Initial user feedback has made it clear that customers also want intelligent monitoring and analysis functions in particular. LAUDA therefore enables the remote monitoring of all networked devices from anywhere – at home, while traveling or in the factory. Device data can be displayed graphically and exported for external documentation, analysis and testing.
Sophisticated and secure
The digital platform is cloud-based with access in the web browser and is therefore compatible with every common operating system. The display is optimized for mobile devices and can be output on a desktop/notebook PC, as well as a tablet or smartphone.
Particular attention was paid to security. Users can choose either a local or a mobile network connection between the constant temperature equipment and LAUDA.LIVE. State-of-the-art PKI encryption, two-factor authentication and access rights management protect the data transmitted to LAUDA.LIVE according to Microsoft Azure IOT recommendations. PKI stands for Public Key Infrastructure, which uniquely identifies a device that is communicating with LAUDA.LIVE. Microsoft's Azure cloud application is used in various security-critical industries, such as energy, aviation and finance. Most people are already familiar with two-factor authentication from the latter sector, as one can only log into online banking using two security levels (for example, a password and TAN). Other applied standards are also known from everyday life – this is the same technology that is employed in VPN networks that are used to access company servers in the home office, for example. The data is stored on European servers in compliance with GDPR.
With LAUDA.LIVE, LAUDA devices become fully networked, intelligent IoT devices. The constant temperature equipment manufacturer is therefore taking precise temperature control into the digital age. According to its claim "Empowering excellence. For a better future", it provides its customers with a comprehensive and powerful package of functions to enable outstanding performance through precise temperature control.
LAUDA.LIVE is now fully available.