Members Login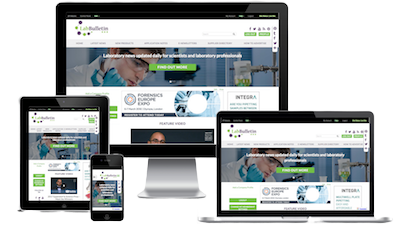 Monthly Newsletter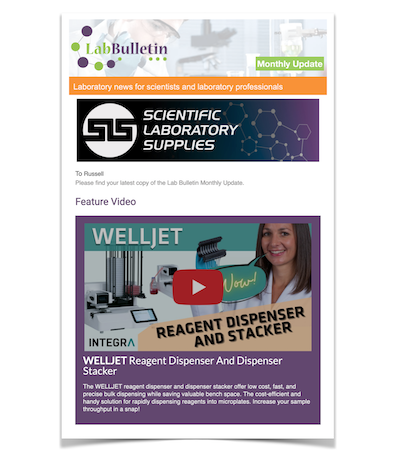 Special Offers and Promotions
Microscopy | Image Analysis
PharmEnable and LifeArc partner to discover novel oral antiviral drugs to treat coronaviruses
publication date:
Aug 2, 2021
|
author/source:
PharmEnable

Risk-sharing collaboration to discover oral antiviral drugs with activity against coronaviruses, including SARS-CoV-2 variants
PharmEnable, an AI drug discovery company unlocking challenging biological targets, announces that it has entered into a drug discovery collaboration with LifeArc, an independent UK medical research charity, to apply their respective technologies and expertise to discover novel oral antiviral drugs with activity against coronaviruses.
The COVID-19 pandemic has not only demonstrated the threat that novel and variant viruses pose, but also the vital role of innovative science to develop vaccines and drugs to combat infection, improving patient health while minimising economic impact. Although vaccines will be invaluable in controlling the pandemic, they are rarely 100% effective. The impact of COVID-19 is showing no signs of abating with the risk of new variants and novel coronaviruses remaining an ever-present threat.
The aim of the risk-sharing collaboration is to produce an oral therapeutic that has broad applicability across SARS-CoV-2 variants and emerging coronaviruses.
PharmEnable's approach identifies three-dimensional (3D) small molecule drug candidates with improved specificity compared with traditional screening methods. Its proprietary advanced artificial intelligence (AI)-enabled and medicinal chemistry platform allows the company to mine unexplored chemical space to deliver innovative medicines, and has been used to identify and develop novel, highly specific drug leads.
LifeArc plays a vital role in advancing medical research through funding, advice and scientific expertise to translate early discoveries into patient benefit. Since the beginning of the pandemic, LifeArc has contributed £27m to research projects to address the healthcare challenges of COVID-19. Within this collaboration, it will provide resources for the synthesis, optimisation and biological validation of molecules and contribute its expertise in the translation of early-stage science into healthcare treatments.
Dr Hannah Sore, Chief Executive Officer of PharmEnable, said: "We are delighted that PharmEnable was chosen by LifeArc as part of its highly competitive coronavirus initiative. Our platform is proven in its ability to tap unexplored parts of the chemical universe to find novel and specific small molecule candidates for important and challenging targets. Combining our platform with the expertise and experience of LifeArc should enable us to generate several powerful oral drug candidate molecules against SARS-CoV-2 variants and similar viruses.
"We are excited that by working with LifeArc our technology platforms might play a role in expanding the arsenal of treatments available to manage coronavirus-related diseases and save lives."
Dr Justin Bryans, Executive Director, Drug Discovery and Diagnostics at LifeArc added: "We have been actively mobilising our resources and have forged new partnerships to enable us to find ways in which to address the ongoing challenges of COVID-19. This promising new collaboration combines our drug discovery expertise and translational science skills with PharmEnable's technology to discover novel, anti-viral drug therapies that may be highly effective against evolving coronaviruses."
PharmEnable is an AI drug discovery company unlocking challenging targets by mapping unexplored chemical space to deliver innovative medicines. A spin-out from the University of Cambridge, PharmEnable is creating a pipeline of drug discovery programmes across a number of disease areas including cancer and neurodegenerative disease.
The PharmEnable platform focuses on exploring and mapping the possible chemical universe, designing novel small molecules that are 3-dimensional (3D) and inspired by nature. This innovative approach reproduces the specificity of biologics in a powerful small molecule form to deliver life-changing drugs.
LifeArc is a self-funded medical research charity. Our mission is to advance translation of early science into health care treatments or diagnostics that can be taken through to full development and made available to patients. We have been doing this for more than 25 years and our work has resulted in a diagnostic for antibiotic resistance and four licensed medicines.
Our success allows us to explore new approaches to stimulate and fund translation. We have our own drug discovery and diagnostics development facilities, supported by experts in technology transfer and intellectual property who also provide services to other organisations. Our model is built on collaboration, and we partner with a broad range of groups including medical research charities, research organisations, industry and academic scientists. We are motivated by patient need and scientific opportunity.
LifeArc has a number of different funding mechanisms to invest in promising innovation for the benefit of patients. Our Philanthropic Fund provides grants to support medical research projects focused on the translation of rare diseases research. Our Early Ventures investment strategy builds on our Seed Fund portfolio of start-up companies; investing in innovative new modalities, technologies and translational research that have the potential to generate impact for patients and income that will enable us to drive further innovation.