Members Login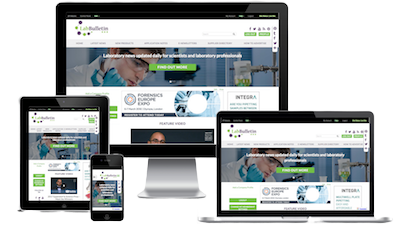 Monthly Newsletter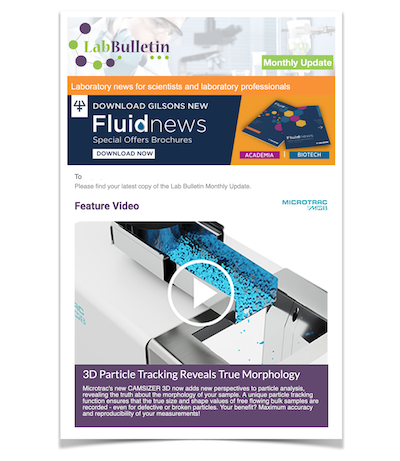 Microscopy | Image Analysis
IT Solutions and Laboratory Automation
PerkinElmer to Acquire Oxford Immunotec Global PLC
publication date:
Jan 8, 2021
|
author/source:
PerkinElmer

---
PerkinElmer, Inc. (NYSE: PKI) ("PerkinElmer") and Oxford Immunotec Global PLC (NASDAQ: OXFD) ("Oxford Immunotec" or the "Company") are pleased to announce they have reached an agreement on terms under which PerkinElmer will acquire Oxford Immunotec (the "Acquisition"). It is intended that the Acquisition will be implemented by means of a U.K. High Court of Justice-sanctioned scheme of arrangement under Part 26 of the U.K. Companies Act 2006 between Oxford Immunotec and its shareholders (the "Scheme").
Under the terms of the Acquisition, Oxford Immunotec shareholders will be entitled to receive USD 22.00 in cash for each outstanding ordinary share ("Oxford Immunotec Share"). The terms of the Acquisition value the Company's entire issued and to be issued ordinary share capital at approximately USD 591 million, and the terms of the Acquisition represent a premium of approximately 28.3% to the closing price per share of USD 17.15 on January 5, 2021 (being the last practicable date prior to the date of this announcement (the "Announcement")) and 53.5% to the 90 trading day volume-weighted average price per Oxford Immunotec Share of USD 14.34 for the period from October 8, 2020 to January 5, 2021 (being the last practicable date prior to the date of this Announcement). In addition, the terms of the Acquisition represent a premium of 99.2% to the Company's enterprise value calculated using the 90-day volume weighted average price for the period from October 8, 2020 to January 5, 2021.
Through this Acquisition, PerkinElmer will grow its portfolio of advanced infectious disease testing solutions to include tuberculosis detection to better serve customers around the world. Moreover, the deal will enable PerkinElmer to combine its channel expertise and leading workflow and testing capabilities with Oxford Immunotec's leading proficiencies in T cell immunology with its proprietary test kits for latent tuberculosis.
In terms of financial impact, PerkinElmer expects the Acquisition to be modestly accretive to non-GAAP earnings in year-one following the close, and PerkinElmer anticipates Oxford Immunotec's sales growth will exceed that of its Diagnostics franchise for the foreseeable future.
Headquartered in Abingdon, UK, Oxford Immunotec is recognized as a global leader of proprietary test kits for latent tuberculosis. Its Interferon Gamma Release Assay (IGRA) offering identifies individuals who are infected with tuberculosis. Oxford Immunotec had approximately 275 global employees as of September 30, 2020 and reported total revenue from continuing operations of $73.7 million and $39.2 million as of the fiscal year ended December 31, 2019 and the nine months ended September 30, 2020, respectively.
Commenting on the Acquisition, Prahlad Singh, PhD, President and Chief Executive Officer of PerkinElmer, said: "Tuberculosis remains one of the leading infectious causes of death, with close to one quarter of the world's population infected. We believe Oxford Immunotec's diagnostic testing solution plays an important role in slowing the spread and saving lives. Oxford Immunotec's highly sensitive test and their team's passion for solving complex health issues make it a natural fit with PerkinElmer's mission and together, we believe will accelerate development of robust solutions to help detect infectious disease."
PerkinElmer's comprehensive global diagnostics portfolio includes solutions focused on: 1) Immunodiagnostics, in areas of immunology and infectious disease; 2) Reproductive Health, with a focus on newborn and prenatal testing; and 3) Applied Genomics, which includes fully automated sample to answer solutions around genomics and molecular testing.
Commenting on the Acquisition, Peter Wrighton-Smith, PhD, Chief Executive Officer of Oxford Immunotec, said: "We are delighted to be joining the PerkinElmer family. We believe this transaction is great for our shareholders, our employees and our customers. Access to PerkinElmer's global reach and automation experience will enable us to accelerate our growth journey and make a growing impact in the field of infectious disease."
The Board of Directors of each company has approved the transaction, which is expected to close in the first half of calendar 2021, subject to approval of Oxford Immunotec's shareholders, court approval of the Scheme and other customary closing conditions. Upon the closing of the transaction, Oxford Immunotec will become a privately held company and Oxford Immunotec's ordinary shares will no longer be listed on any public market.
Guggenheim Securities, LLC is acting as financial advisor to PerkinElmer. Wilmer Cutler Pickering Hale and Dorr LLP is acting as legal counsel to PerkinElmer as to matters of U.S. law and Hogan Lovells International LLP is acting as legal counsel to PerkinElmer as to matters of English law.
An affiliate of Perella Weinberg UK Limited ("Perella Weinberg Partners") is acting as financial advisor to Oxford Immunotec. Covington & Burling LLP is acting as legal counsel to Oxford Immunotec.
Oxford Immunotec is a global, high-growth diagnostics company. Oxford Immunotec's vision is to bring energy and invention to a world in need of diagnostic truth. Oxford Immunotec is uniquely placed as the only company in the world offering regulated ELISPOT assays for T cell measurement, with approval around the globe. Oxford Immunotec's leading product, the T-SPOT®.TB test, is used for diagnosing infection with Tuberculosis, the world's largest cause of death from infectious disease. Oxford Immunotec has manufactured in excess of 20 million clinical T cell tests for TB infection. The T-SPOT.TB test has been approved for sale in over 50 countries, including the United States, where it has received pre-market approval from the Food and Drug Administration, Europe, where it has obtained a CE mark, as well as Japan and China. The Company is headquartered near Oxford, U.K. and in Marlborough, MA. Additional information can be found at www.OxfordImmunotec.com.
T-SPOT, the Oxford Immunotec logo, and T-Cell Select are trademarks of Oxford Immunotec Limited.
About PerkinElmer
PerkinElmer enables scientists, researchers and clinicians to address their most critical challenges across science and healthcare. With a mission focused on innovating for a healthier world, we deliver unique solutions to serve the diagnostics, life sciences, food and applied markets. PerkinElmer strategically partners with customers to enable earlier and more accurate insights supported by deep market knowledge and technical expertise. It has a dedicated team of about 14,000 employees worldwide who are passionate about helping customers work to create healthier families, improve the quality of life, and sustain the wellbeing and longevity of people globally. PerkinElmer reported revenue of approximately $2.9 billion in 2019, serves customers in 190 countries, and is a component of the S&P 500 index.
---