Members Login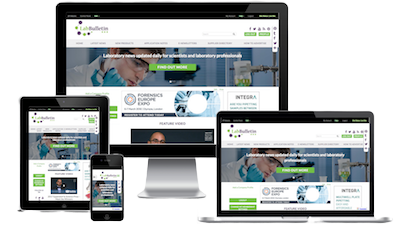 Monthly Newsletter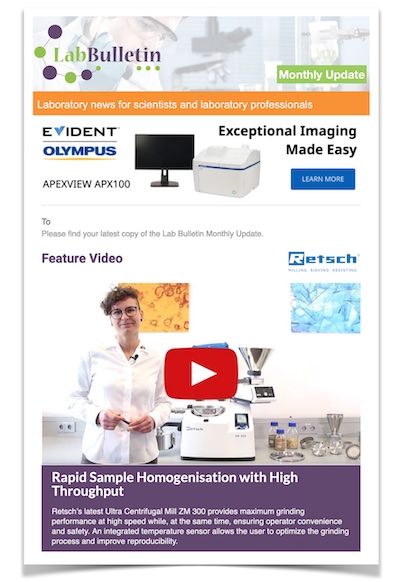 Special Offers and Promotions
Microscopy | Image Analysis
Fast, Efficient High Performance Ion Mobility Spectrometry Proves a Compelling PAT for Pharma
publication date:
Jul 26, 2021
|

Excellims showcases GMP-Compliant at-line instrumentation tailored to pharmaceutical applications.
Excellims Corporation (Excellims), a leading provider of high performance ion mobility spectrometers (High Performance IMS) and Compact Ion Mobility Mass Spectrometry (MS), signals its commitment to the pharmaceutical industry with the introduction of GMP-compliant at-line PAT (process analytical technology) and an increasing body of literature demonstrating its value in pharmaceutical applications. Despite its success in security applications, IMS is currently under-utilized by the pharmaceutical industry. Excellims has harnessed the inherent advantages of IMS in high-performance instrumentation that brings fast, GMP-compliant analyses at-line, to the point of need, creating a PAT well-suited to applications ranging from reaction monitoring to cleaning validation.
High performance IMS is particularly suited to cleaning validation, offering sensitivity and speed. A regulatory requirement (FDA CFR - Code of Federal Regulations Title 21, Sec. 211.67), cleaning validation requires that all manufacturing equipment is free from contamination to ensure the safety, identity, strength, quality, or purity of the drug product. Legacy analytical techniques (such as total organic carbon (TOC) and high performance liquid chromatography HPLC) can be lengthy and/or lab-based, keeping production equipment offline for too long. This has driven the desire for more responsive at-line or near-line technologies.
HPIMS (high-performance ion mobility spectrometry) achieves chemical separation with high resolving power (R > 70) and sensitivity while only needing 30 seconds for a typical analysis. Combined with electrospray ionization, HPIMS can detect and quantify a wide range of analytes, including isobaric compounds, without a need for complex column selection or non-traditional detectors. Liberated from the vacuum hood, HPIMS can be deployed at the point of need and presents a fast alternative for many applications typically addressed by chromatography.
"Pharma is a natural home for IMS", observes Dr Ching Wu, Founder and CEO of Excellims. "And we are excited to reaffirm our commitment to this industry. We recognized early the potential for high performance IMS to answer requirements for PAT directly. While many traditional analytical techniques are lab-based with long measurement times or instrumentation too cumbersome for in-field measurement, HPIMS is inherently well-suited to point of need implementation. Our HPIMS technology brings close to real-time measurement, with the sensitivity pharma requires, right to the manufacturing line."
Excellims offers three HPIMS-based instruments: The first, the GA2200, provides IMS-based chemical detection at the point of need, in minutes, rather than the days associated with lab-based techniques and is the only standalone HPIMS designed for the GMP environment. The second is a rugged, portable integrated HPIMS-mass spectrometer (MC3100), that brings two-dimensional chemical detection to address unmet field detection challenges. Finally, Excillims also enables ion mobility to be added to a lab for six figures, rather than seven using the MA3100, a HPIMS module that can be added to an existing mass spectrometer.
Download more in this whitepaper on IMS for PAT, or explore webinar "Establishing a rapid, compliant, specific cleaning validation protocol," date soon to be announced.
About Excellims
Founded in 2005, Excellims Corporation is the world innovator in ion mobility solutions for chemical detection. We provide high speed chemical analysis solutions for use in:
Chemical & Pharmaceutical
Food and Drug Safety
Security and Forensic
Medical Diagnostics
Excellims developed high performance ion mobility spectrometry (HPIMS) to address the needs of government and industry as they search for better ways of detecting chemical substances with increasing speed and accuracy.
Our analytical tools perform simultaneous separation and detection. Excellims instruments are based on our core technology, high performance ion mobility spectrometry (HPIMS) and HPIMS-MS. HPIMS is well suited for applications requiring robust analysis that need to be performed in challenging environments.
We offer the world's first ESI-HPIMS (DirectsprayTM) systems for liquids that deliver chromatography like separation with simultaneous detection. Quick to change source options add versatility for liquid, solid or gas samples.
We manufacture an entire family of chemical analysis and detection products for research, industry and government.