Members Login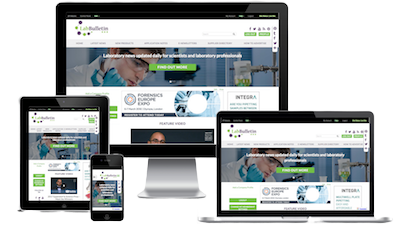 Monthly Newsletter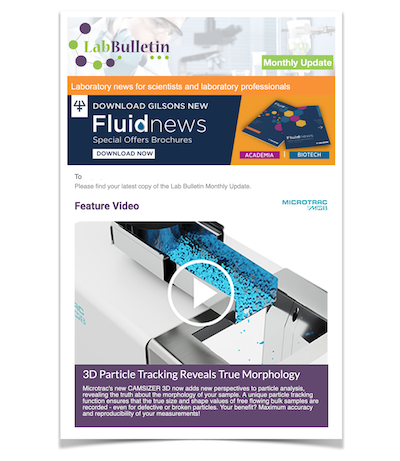 Microscopy | Image Analysis
IT Solutions and Laboratory Automation
Biotage strengthens its position as a global chromatography leader with the transformative acquisition of Astrea Bioseparations
publication date:
Feb 23, 2023
|
author/source:
Biotage AB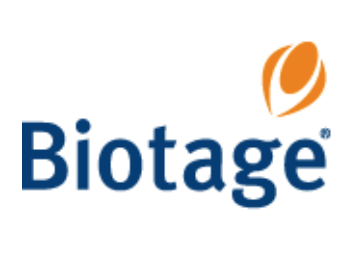 Strong strategic fit extending chromatography franchise into the attractive bioprocessing market serving biologics and advanced therapeutic customers
Biotage has entered into an agreement to acquire Astrea Bioseparations, a high-growth chromatography solutions provider from Gamma Biosciences, a global life sciences platform formed by KKR to address the advanced therapy market with best-in-class bioprocessing solutions. The enterprise value for Astrea is approximately MUSD 190, subject to any closing adjustments and potential milestone-based payments*.
Astrea supports drug developers and manufacturers to bring high-purity biopharmaceuticals and advanced therapeutics to the market globally. Astrea supplies chromatography resins, adsorbents, and columns as well as nanofiber-based purification technologies for biomanufacturing. Astrea is a global company with facilities in Europe, US, and Canada.
Strategically, the acquisition extends Biotage's chromatography franchise into the higher-growth and larger bioprocessing segment, while also increasing exposure to biologics and advanced therapeutic customers. Importantly, Astrea strengthens Biotage's financial profile through its attractive organic growth rate, higher gross margins, and significant exposure to recurring consumables-based revenues. In addition, the acquisition brings a rich, near-term pipeline of new product launches across chromatography resins, nanofiber-based membranes, and columns.
Tomas Blomquist, CEO and President at Biotage, said: "We are proud to welcome the Astrea Bioseparations team to Biotage. The acquisition represents an excellent strategic fit for Biotage, and it will add to us a high-growth company with a talented global team with decades of experience. It also scales our Biologics and Advanced Therapeutics business significantly, keeping us well-positioned for the future."
Torben Jörgensen, Chairman of the Board at Biotage, added: "Our goal has been to grow our offering in the biologics and novel therapeutics space, as this is where we see major advancements taking place. With Astrea becoming part of Biotage, we have taken a huge leap in fulfilling that vision."
Kieran Murphy, Chairman of the Board of Gamma, said: "I think this is a terrific combination. I'm proud of what we have achieved at Astrea, and I am excited about the huge potential of the integrated business, building on the established reputation of Biotage as a leading player in chromatography and purification. I look forward to working with the board and management to help achieve Biotage's long-term vision."
Kugan Sathiyanandarajah, Managing Director at KKR, Head of KKR's Health Care Strategic Growth business in Europe, and one of the founders of Gamma, said: "We have been following Biotage for a number of years as part of our thematic focus on bioprocessing, and we are confident that Astrea has found a good home. We look forward to working with Biotage's board and management as the largest shareholder and are committed to creating a leading global chromatography platform."
* The transaction is conditional upon shareholder approval at a general meeting of Biotage and subject to customary closing conditions. Read here the full regulatory press release about the acquisition
Biotage is a Global Impact Tech Company committed to solving society's problems by offering solutions and products to customers in drug discovery and development and diagnostics, analytical testing and water and environmental testing. Our customers span a broad range of market segments including pharmaceutical, biotech, diagnostic, contract research and contract manufacturers as well as clinical, forensic and academic laboratories in addition to organizations focused on food safety, clean water and environmental sustainability.
Biotage is headquartered in Uppsala in Sweden and employs over 500 people worldwide and our products are sold in more than 80 countries. Biotage's share (BIOT) is listed in the Large Cap segment on the Nasdaq Stockholm.
Astrea Bioseparations is a leading provider of process chromatography solutions including columns, resins, and nanofiber purification technology for life sciences and other adjacent industries. With products used in the manufacture of >20 FDA approved treatments and a strong pipeline oriented towards purification of novel modalities, Astrea is trusted by scientists around the world to deliver rapid, reproducible results. Astrea Bio is headquartered in Cambridge, UK with manufacturing facilities at the Isle of Man, Gloucestershire, UK, Joliette, Quebec and Massachusetts, USA.
Gamma Biosciences is a life sciences platform created by KKR whose operating companies provide products and services to support the development and manufacturing of advanced biologic therapies. Our operating companies are committed to advancing the science and art of bioprocessing by delivering market-ready innovation and expertise to support customers, mainly biopharmaceutical developers and contract development and manufacturing companies, safely and efficiently bring therapies to patients.
KKR is a leading global investment firm that offers alternative asset management as well as capital markets and insurance solutions. KKR aims to generate attractive investment returns by following a patient and disciplined investment approach, employing world-class people and supporting growth in its portfolio companies and communities. KKR sponsors investment funds that invest in private equity, credit and real assets and has strategic partners that manage hedge funds. KKR's insurance subsidiaries offer retirement, life and reinsurance products under the management of Global Atlantic Financial Group. References to KKR's investments may include the activities of its sponsored funds and insurance subsidiaries.