Members Login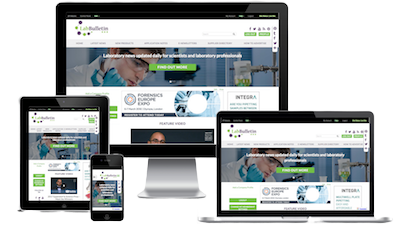 Monthly Newsletter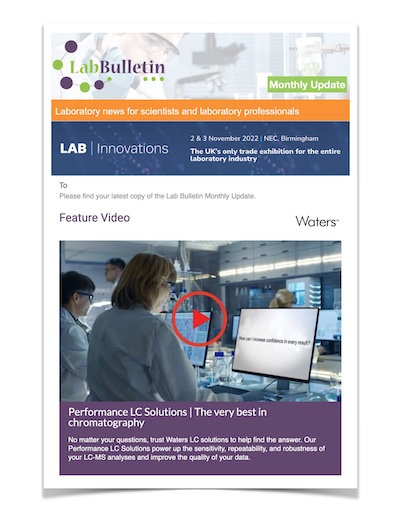 Special Offers and Promotions
Microscopy | Image Analysis
Dotmatics collaborates with LabVoice to enable voice-assisted laboratory workflows
publication date:
Nov 3, 2020
|

---
Scientists will operate in a hands-free environment, improving workflow efficiency and data integrity
Dotmatics Ltd, a scientific informatics software and services company that is driving the automation of laboratory data workflows for scientific discovery and innovation research, has announced a new partnership with LabVoice to provide R&D scientists with the ability to record, access, and track data within an electronic laboratory notebook (ELN) using hands-free voice assisted technology. The integration streamlines data capture into Dotmatics' web-based ELN through LabVoice's scientific virtual assistant, saving scientists' time and improving overall data integrity.
Manual data entry, especially on a large scale, can be hindered by speed, accuracy, and misinterpretation. Through this collaboration, scientists will be able to operate in a hands-free laboratory environment, using their voice to request the status of instruments, sort samples, capture measurements and adjust experiments all in real-time, improving data integrity and user compliance. Streamlined data capture within the ELN will avoid duplicate transcription and save time by reducing movement between the computer and lab bench, as well as removing the stress on scientists required to use personal protection equipment each time they re-enter the lab. LabVoice's scientific virtual assistant will guide users through experimental protocols, prompting the next step in the workflow, making it faster and easier to complete tasks, whilst ensuring efficient data capture which can be accessed immediately through the ELN.
Dr Stephen Gallagher, Co-Founder and Chief Executive Officer, Dotmatics, commented: "We're delighted to be partnering with LabVoice and are inspired by the possibilities our customers now have in automating data from scientists in real-time, further complemented by our instrument data capture offering on behalf of BioBright. By streamlining research workflows, scientists will be free to spend more time on analysis and decision making with the cleanest and best data. We're now looking to identify additional client use cases and in the longer-term hope to integrate LabVoice's technology with a range of Dotmatics software to support customers journeys towards the lab of the future."
Frederic Bost, Co-Founder and Chief Executive Officer, LabVoice, commented: "We are very excited about our partnership with Dotmatics, a premier provider of global informatics solutions, and who share our vision for the digital transformation of scientific laboratories. The combination of the Dotmatics suite and the LabVoice platform offers our customers a transformative solution to digitalize their laboratory workflows. In the labs, scientists can focus on the science of their experiments while leveraging digital assistance to increase their efficiency, compliancy and data quality. This brings us closer to our vision of automated, fully connected and data-driven labs.
Dotmatics is a scientific informatics software and services company that is driving the automation of laboratory workflows for discovery and innovation research - accelerating the journey towards full digitalization and the Lab of the Future.
With a mission to give scientists access to all of their data, all of the time, Dotmatics provides a unique portfolio of tools for fully automated, end-to-end workflows including data acquisition, knowledge management, data storage, enterprise querying and reporting, and data analytics and visualization. Through these comprehensive solutions, the Company is helping its customers to increase lab efficiency and make better informed decisions driven by all data.
Dotmatics' customers include many of the world's leading pharmaceutical, biotechnology, contract research, chemicals and materials companies. Insight into the challenges faced by these organizations enables Dotmatics to focus on delivering versatile and intuitive products and services that have potential to turn around the productivity deficit in research and accelerate development of novel drug candidates or products.
Dotmatics was founded in 2005 by two scientists from Merck Pharmaceuticals (MSD). Since then it has built a strong and profitable business with an expert team of over 200 scientists, software developers and engineers, and project managers. The Company is headquartered in the UK with offices in USA, Korea and Japan and is backed by growth equity firm Scottish Equity Partners, SEP (www.SEP.co.uk).
We know that scientists want to be safe, efficient, and most of all, focus on the science. LabVoice gives you a hands-free laboratory experience by bringing you the first voice assistant tailored specifically for you and your workflows. No need to look away or take off your gloves while working in the lab and performing tasks like taking notes, working with software, or using instrumentation. We're working to voice-enable your lab of the future today.
LabVoice was founded in 2018 by the founders of SciTegic & HEOS and has amassed a talented team of engineers to make the digitalization of the laboratory a reality.
---