Members Login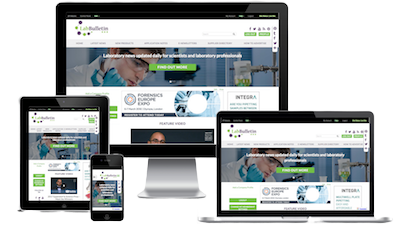 Monthly Newsletter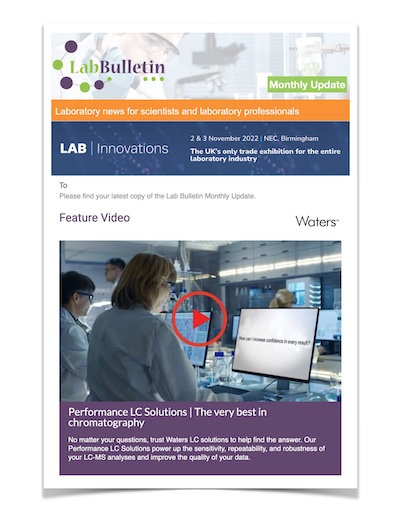 Special Offers and Promotions
Microscopy | Image Analysis
Destroy 100% of Morphine-based Drugs Molecules in 24 Hours
publication date:
Oct 13, 2021
|
author/source:
Alpha Laboratories Ltd.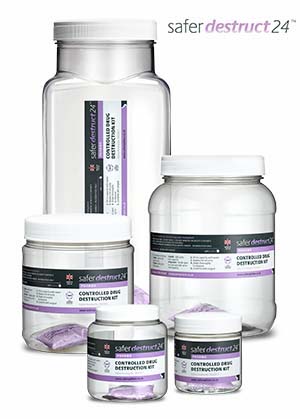 saferdestruct24™ - Controlled Drug Destruction Kit
saferdestruct24 the new Controlled Drug Destruction Kit from Safer Options will give you complete confidence in your controlled drug disposal procedures, even in high-risk environments. These new kits are an innovative and unique solution helping hospitals, pharmacies, hospices, care homes and other healthcare providers to safely manage waste medicines and comply with legislation more easily and effectively.
No other supplier can make the claim of 100% drug destruction. saferdestruct24 is the most destructive drug containment kit commercially available - the only kit with 100% morphine destruction in 24 hours, which means less storage time before disposal for you.
Reducing the risk of user contamination, saferdestruct24 controlled drug destruction kits are simple, safe and easy to use. Waste medicines are placed in the jar with the water-soluble sachet of destruction formula. Water is then added to the designated level and the jar closed and shaken to mix the contents. The formula colour change provides you with a visual check that destruction is taking place. The kit contents congeal and the destroyed drugs can be placed in pharmaceutical waste 24 hours later.
Full instructions are printed on every container so there is no pack insert to get lost, especially when splitting up multipacks for use in separate locations.
saferdestruct24 controlled drug destruction kits are manufactured in the UK and components locally sourced, plus the 250ml kit is produced using post-consumer recycled plastic, so you'll be doing your bit to help the environment too.
The kits are available in six container volumes and a range of pack sizes providing multiple options to suit your working needs.
About Alpha Laboratories Ltd.
Established in 1975, Alpha Laboratories provides quality support to healthcare professionals for their diagnostic and laboratory product needs. Alongside routine requirements it focuses on specialist biomarkers such as calprotectin for IBD and faecal immunochemical testing for bowel cancer, to advance diagnostic practice, provide better patient care and reduce medical costs.
The extensive range of laboratory consumables includes pipette tips, pipettes, dispensers, microtubes, racks, electrophoresis and PCR equipment, sourced from leading worldwide manufacturers. In addition, own brand lines of essential laboratory consumables include high quality Pastette® transfer pipettes, eco-friendly Fastrak® pipette tips and SpeciSafe® UN3373 compliant sample packaging solutions.
The company is BS EN ISO 9001:2008 and 14001:2004 accredited.