Members Login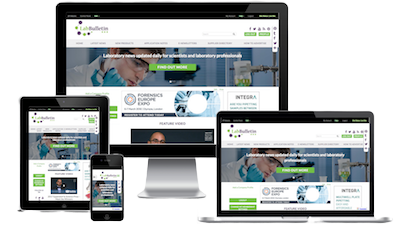 Monthly Newsletter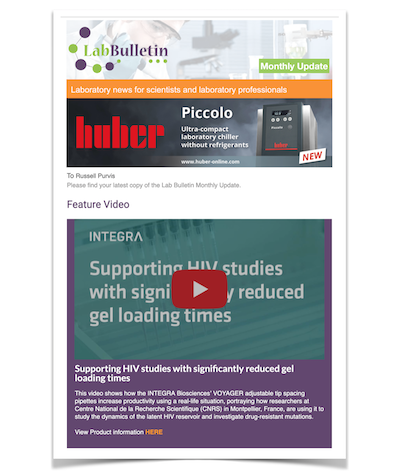 Special Offers and Promotions
Microscopy | Image Analysis
Win a Trip to ACS Spring 2013 Meeting & Exposition With Optibrium
Enter the StarDrop application note competition to be in with a chance

Optibrium, developer of software solutions for drug discovery, today announces the launch of its application note competition offering StarDrop users the opportunity to win a trip to the American Chemical Society (ACS) Spring National Meeting & Exposition 2013 in New Orleans, Louisiana. For a chance to win, StarDrop users who use the software in their drug discovery projects are invited to submit an application note demonstrating their innovative use of StarDrop. Optibrium is also providing temporary one-month licences during the competition period to enable those not currently using StarDrop to enter the competition alongside current users.
StarDrop helps to guide decisions on the selection and design of compounds in drug discovery, dramatically reducing the time taken to find effective leads and then transform them into candidate drugs with a high probability of success downstream. StarDrop targets chemistries with a good balance of properties using a unique multi-parameter optimisation approach, chemical space visualisation and intuitive data analysis. Furthermore, StarDrop's interactive designer with Glowing Molecule
TM
visualisation guides the exploration of compound design strategies with instant feedback on the impact of changes on a compound's predicted properties. These core features can be extended with plug-in modules to predict key ADME properties and P450 metabolism, build and validate robust QSAR models of in-house compounds and data, and automatically generate new, relevant compound ideas. The new FieldAlign module, recently introduced in StarDrop 5.2, adds a powerful 3D view of compound interactions that will complement StarDrop's existing 2D QSAR models. As StarDrop is used throughout the drug discovery process, the competition will attract entries across a number of different applications.
Users can enter the competition by submitting application notes which will then be passed to a panel of experts for judging. Compound structures and data used in the note may be anonymised or omitted for confidentiality. The material judged to demonstrate the most innovative use of StarDrop will gain the author an expenses paid trip to ACS Spring 2013. Full competition guidelines and terms and conditions are available online at
http://www.optibrium.com/news/competition.php
. Entries to the competition must be received by 31
st
October 2012.
The ACS National Meeting & Exposition offers attendees the opportunity to deepen their understanding of chemistry and its role in global health, economy and safety, in addition to providing the opportunity to exchange ideas with some of the leading experts in the industry. Each meeting includes over 7,000 presentations highlighting innovative techniques and technological advances whilst the expositions provide attendees with a platform to witness new technologies in use. The competition will allow one innovative StarDrop user to benefit from all the events that the ACS Spring Meeting 2013 promises.
Optibrium will keep its twitter followers abreast of the launch and progress of the competition throughout its duration, so make sure to keep an eye on Optibrium's Twitter page at
https://twitter.com/#!/Optibrium