Members Login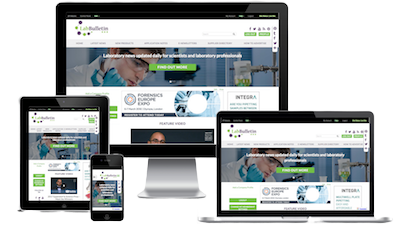 Monthly Newsletter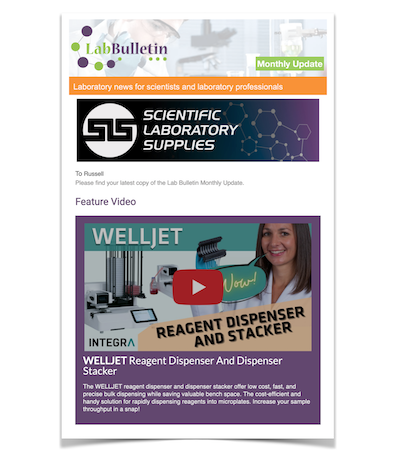 Special Offers and Promotions
Microscopy | Image Analysis
Waters Conquers Mass Spectrometry Application Challenges with Eight New MassLynx Workflow Solutions
New Software Enhancements Expand MS Applications by Automating Data Interrogation and Simplifying Workflow Processes.
Waters Corporation (NYSE: WAT) today introduced eight new MassLynxTM workflow enhancements at the 57th American Society of Mass Spectrometry (ASMS) Conference on Mass Spectrometry and Allied Topics, all designed to enhance laboratory productivity and expand mass spectrometry applications.
"Our new MassLynx workflow enhancements integrate our technologies into market leading solutions," said Brian Smith, Vice President, Mass Spectrometry Business Operations for the Waters Division. "These software innovations realize the full potential of mass spectrometry across our entire portfolio of LC/MS and GC/MS systems. MassLynx software continuously addresses new analytical challenges, and streamlines existing ones, through advanced data interrogation capabilities and simplified workflow processes."
Specifically, the eight MassLynx enhancements are:
The POSI±IVE systemTM for high throughput screening of complex food safety, water quality and environmental samples by combining qualitative and quantitative processes into one. POSI±IVE takes Waters system solution paradigm to the next level by uniquely integrating chromatography, exact mass MS and informatics for screening applications.
BiopharmaLynxTM 1.2 increases confidence in peptide characterization leveraging comprehensive exact mass UPLC/MSE data in biopharmaceutical applications. By harnessing proven algorithms developed for system biology in IdentityE and ExpressionE, BiopharmaLynxTM 1.2 now additionally confirms peptide assignments using fragment ion information from UPLC/MSE data.
Quanpedia, QCMonitor and TrendPlot, critical components of the XevoTM TQ MS quantitative workflow solution software, are now available for a broader range of Waters mass spectrometers.
Laboratories will cut sample analysis times and optimize resource utilization to increase productivity with latest version of OpenLynxTM Open Access.
Clinical pathology laboratories will benefit from automated workflows for UPLC/MS/MS that include seamless HL7 LIMS integration.
MetaboLynxTM XS and MarkerLynxTM XS for accelerated metabolite identification and profiling are now available on all Waters MS Systems.
Management of large proteomic data sets is accelerated with ProteinLynx Global SERVERTM (PLGS) 2.4 for nanoACQUITY 2D UPLC/MSE while data are now also interchangeable with PRIDE, Scaffold and mzML.
DriftScopeTM 2.1 features ion mobility spectrometry (IMS) peak detection, visualization & comparison, together with collision cross section (CCS) determinations, for the original SYNAPT High Definition MSTM system and the new SYNAPT G2 HDMS system.
For more information on these and other Informatics solutions, please visit Waters website at www.waters.com/informatics