Members Login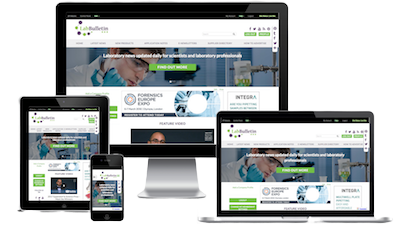 Monthly Newsletter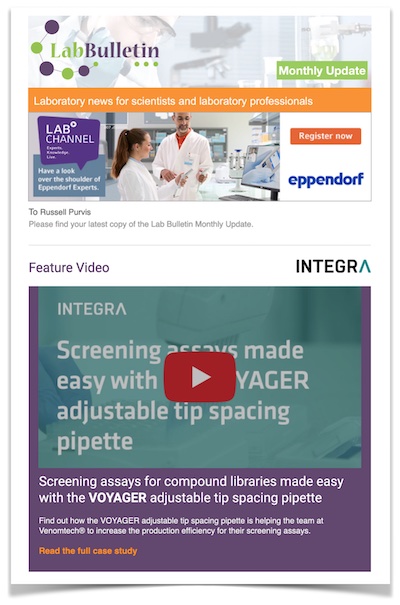 Special Offers and Promotions
Microscopy | Image Analysis
Versatile Handheld Vacuum Tweezers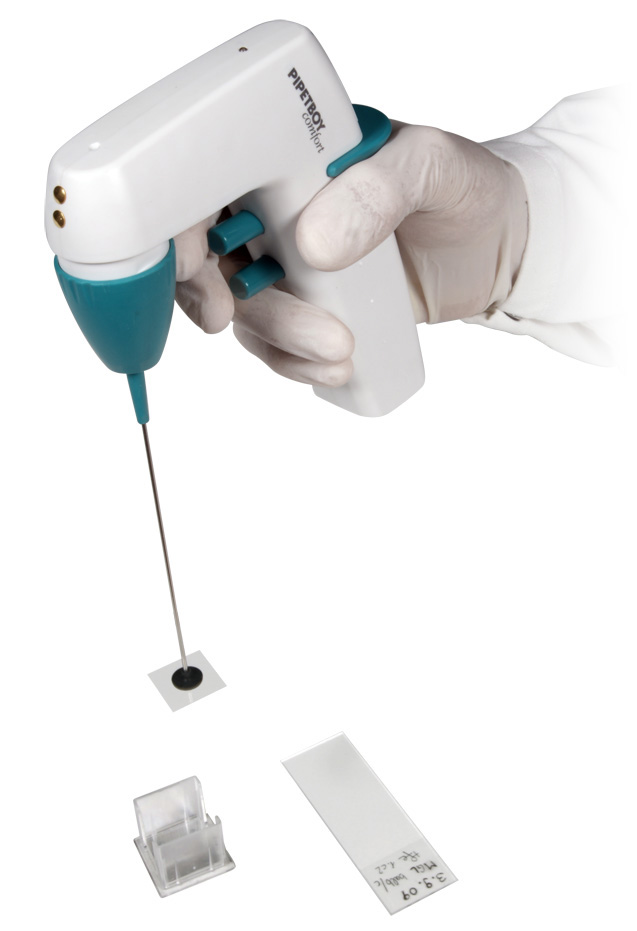 INTEGRA Biosciences has announced PIPETBOY vacuum tweezers, a handheld suction device for manipulating small or delicate items that cannot be touched.
Designed as a low cost accessory for the popular PIPETBOY pipettor, the new vacuum tweezers allow you to pick up, move, and position small, delicate, and hard to hold objects that weigh up to 50 g (1 ¾ oz). Benefiting from an ergonomic, lightweight and easy to use design, PIPETBOY vacuum tweezers allow safe, fatigue-free operation.
Supplied with a set of interchangeable suction nozzles, PIPETBOY vacuum tweezers are the perfect tool for handling a wide variety of items including microscope slides, cover slips, optics, small mechanical parts, electronic components and biological specimens. Uses include assembly or handling of items where contamination by finger oils must be avoided or for parts that are so small that conventional mechanical tweezers may cause loss or damage of parts.
INTEGRA Biosciences is promoting the launch of this exciting new product by giving the first 100 vacuum tweezers accessories away for free - see
www.pipetboy.info
for further information.
INTEGRA Biosciences PIPETBOY pipettor range sets a high benchmark for ease-of-use, reliability, build quality and performance. Each PIPETBOY pipettor can be used with plastic or glass pipettes with volumes of 1-100 ml. Precise and reliable pipetting is simply achieved by applying varying finger pressure to the operating buttons and by adjusting the pump speed. The PIPETBOY is powered by a high-performance NiMH battery that alerts you when it needs recharging. To avoid internal contamination, a hydrophobic filter blocks accidentally aspirated liquids before entering the pipettor. The PIPETBOY comes in several different colours that you can assign to a particular application, user etc. thereby avoiding mix-ups.
For further information on the PIPETBOY vacuum tweezers please contact INTEGRA Biosciences AG on telephone +41-81-286-9530 or by email
info@integra-biosciences.com
. In the USA please contact Viaflo Corporation on telephone +1-603-578-5800 or by email
loneil@viaflo.com