Members Login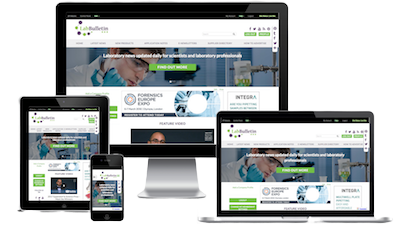 Monthly Newsletter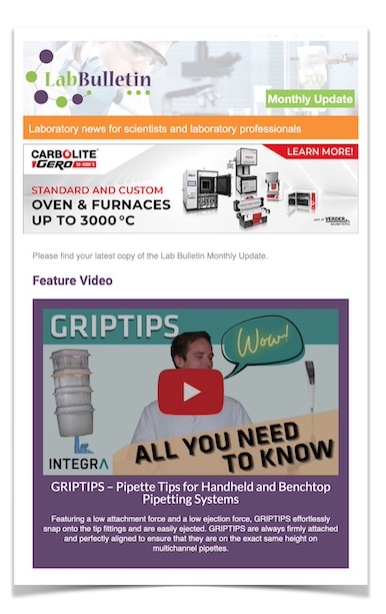 Special Offers and Promotions
Microscopy | Image Analysis
IT Solutions and Laboratory Automation
Innovative Reagent Reservoir Design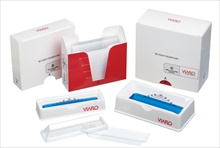 INTEGRA have announced a new disposable reagent reservoir system that combines low-cost, stackable, crystal clear polystyrene reservoirs with clearly marked, graduated and reusable bases.
The reagent reservoir inserts have been designed to be stackable, making it possible for the reservoirs to be stored in half the space compared to alternative designs. INTEGRA VIAFLO reservoirs are both economically and environmentally friendly because users can reuse the reservoir base and only have to dispose of the reservoir inserts.
Since the volume graduations are permanently marked on the inside of the base rather than moulded into the reservoir body, users can accurately gauge the amount of fluid being poured into the reservoir and virtually eliminate reagent waste. The unique design of the 25ml and 100ml reagent reservoir also allows graduations below the surface of the liquid to become invisible, further enhancing the visibility of the selected volume line.
Pour-back spouts moulded into the corners of each reagent reservoir help control liquid flow and enable easy, spill-free return of excess reagent into its original container. The product base accommodates two reservoirs, one acting as a lid to allow short term reagent storage while preventing evaporation or contamination from particulates. Convenient EZ Peel paper lids ensure sterility without the expense or waste of an extra individually bagged reservoir lid.
Reagent reservoirs are an essential accessory for a multitude of liquid handling procedures. The unique design of INTEGRA reagent reservoirs enables them to provide a new level of accuracy and cost efficiency that will benefit applications including ELISA assays, Cell culture media addition, PCR reagent handling, Sequencing reactions, Kinetic assays or any protocol requiring temporary sterile fluid storage in a contamination-free container.
For further information please contact INTEGRA on +41-81-286-9530 /
info@integra-biosciences.com
(Europe / Asia Pacific) or +1-603-578-5800 /
contact@viaflo.com
(North / South America).
INTEGRA (
www.integra-biosciences.com
) is a leading provider of high-quality laboratory tools for liquid handling, media preparation, sterilization and cell cultivation. The company committed to creating innovative solutions which fulfil the needs of our customers in research, diagnostics and quality control within the life science markets and medical industry. The INTEGRA Group, comprising INTEGRA Biosciences AG, Zizers, Switzerland and the INTEGRA Biosciences Corp., Hudson, NH, maintains a worldwide network of over 90 independent highly trained distribution partners.