Members Login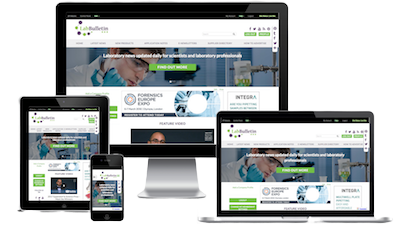 Monthly Newsletter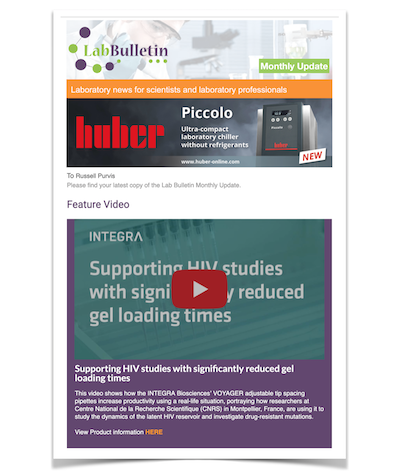 Special Offers and Promotions
Microscopy | Image Analysis
New Tribrid Mass Spectrometer with Improved Sensitivity Redefines the Limits of Protein and Small Molecule Quantitation and Characterization
publication date:
Jul 28, 2015
|
author/source:
Thermo Fisher Scientific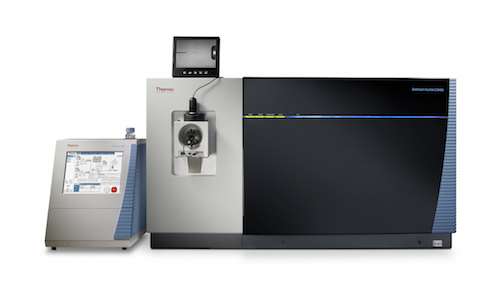 Delivering new levels of performance and usability for the most challenging research applications
Scientists performing advanced research in proteomics, biopharma, and metabolism/metabolomics can now test new limits of detection, characterization and quantitation with the latest tribrid mass spectrometer.
As the newest addition to the pioneering line of Thermo Scientific Orbitrap Tribrid mass spectrometers, the Thermo Scientific OrbitrapFusion Lumos Tribrid Mass Spectrometer is designed to expand performance in advanced proteomics, biopharma and metabolomics applications, including quantitation using isobaric tags, low level PTM analysis, data independent acquisition (DIA), and top down proteomics. The new instrument features enhanced sensitivity resulting in improved analyte detection, characterization and quantitation, enabling scientists to perform more comprehensive sample analyses faster and with better accuracy than ever before.
The Orbitrap Fusion Lumos MS will be exhibited for the first time atthe 63rd Annual American Society for Mass Spectrometry Conference, Booth 140 and at the Landmark Suite at the Renaissance Hotel in St. Louis.
"Scientists pushing the limits of quantitation and protein characterization require more expansive and in-depth analytical information," said Ken Miller, vice president of marketing, life science mass spectrometry for Thermo Fisher Scientific. "The broad advances made in our next-generation Orbitrap Fusion Lumos instrument deliver increased sensitivity and an enhanced feature set to improve structure analysis and characterization. The combination of impressive new performance, flexible Tribrid system design, and intelligent ADAPT technology make the new Orbitrap Fusion Lumos MS system an absolutely essential tool for high-end life science research."
Systems biology labs such as that of Professor Steven Gygi at Harvard Medical School's Department of Cell Biology, Boston, Mass.,, rely heavily on data generated from mass spectrometers and require the most advanced technology for deep sequencing analyses. "The more sensitive the mass spectrometer, the more accurate the resulting data, contributing to a more comprehensive analysis of proteomic samples," said Dr. Gygi. "Our experience with the Orbitrap Fusion Lumos instrument has been entirely positive. The sensitivity improvements represent a huge step forward for multiplexing experiments where up to 10 samples are combined. The goal of 10,000 proteins quantified simultaneously across 10 samples in a single day is now within reach."
Top-down proteomics laboratories such as that of Neil Kelleher, Professor of Chemistry, Molecular Biosciences and Medicine at Northwestern University are pushing the limits for whole proteome analysis. "The Orbitrap Fusion Lumos mass spectrometer is an instrument I see improving all of the three main needs for top-down proteomics: quantitation, identification and characterization," said Dr. Kelleher. "I am particularly keen to leverage the Lumos for fast and deep proteoform-resolved measurements of precious clinical samples in our translational research here at Northwestern. We can achieve quantification and identification of more proteoforms, and with greater characterization power, all from the same number of LC-MS injections."
To achieve proteome-wide coverage, the Orbitrap Fusion Lumos MS combines the versatility of a Tribrid system with the selectivity of Orbitrap technology, and the sensitivity and speed rivaling that of a triple quadrupole instrument. The new features include:
Brightest ion source – up to 5x improvement in limits of quantitation for peptides and small molecules
Segmented quadrupole mass filter powered by Advanced Quadrupole Technology – increase in selectivity of the analysis by improving isolation resolution, ion transmission and peak shape
Advanced Vacuum Technology – enhancement in detection limits by improving transmission of ions to the Orbitrap mass analyzer
High-Definition Electron-Transfer Dissociation (ETD HD) – improvements in dynamic range and detection limits by performing ETD reaction on a larger precursor ion population, enabling greater sequence coverage in less time
ADAPT Technology – adjusts key parameters "on-the-fly" without prior knowledge of sample amount, enabling maximum protein identifications from samples of unknown concentration in a single run and saving the user time and sample
---
more about thermo fisher scientific
---
more news from thermo fisher scientific
---