Members Login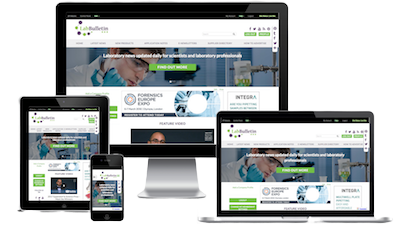 Monthly Newsletter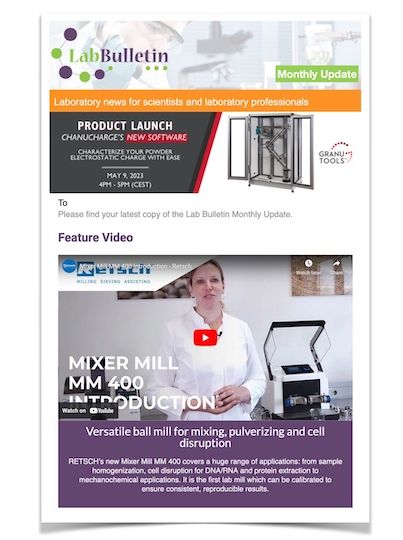 Microscopy | Image Analysis
IT Solutions and Laboratory Automation
Trial Results Show Significant Increase in Myeloma Patient Remission
publication date:
Jan 6, 2017
|
author/source:
Cancer Research UK
Data from the largest Phase III trial ever conducted in myeloma have shown a significant, 95%, increase in progression free survival (PFS) in myeloma patients receiving lenalidomide maintenance treatment.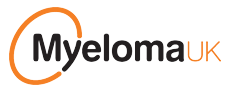 Researchers from the Myeloma XI trial have concluded that the use of maintenance lenalidomide treatment results in highly significant improvements in PFS for patients of all ages, and it should be used as standard care.
This pathway of the trial explored the use of oral lenalidomide taken until disease progression, compared to no maintenance treatment in both newly diagnosed stem cell transplant eligible and transplant non-eligible myeloma patients.
Results demonstrate the efficacy and tolerability of lenalidomide maintenance treatment by showing a median PFS of 37 months, compared to 19 months with no treatment. Lenalidomide maintenance was well tolerated; of those who stopped treatment, only 21.5% did so because of related toxicity, mostly due to neutropenia. 48 cases of second primary malignancy (SPM) were observed in the maintenance group compared to 24 in the no maintenance group.
These are the first results to be presented from the Myeloma XI trial. The data make up one of nine¹ abstracts from the trial being presented at the American Society of Hematology (ASH) Annual Conference.
Myeloma UK Board Director and trial Chief Investigator, Prof Graham Jackson, presented these findings at ASH. He said, "This is a hugely successful trial combining so much hard work and the results are amazing, prolonging average remissions by up to two years."
The trial was funded by Cancer Research UK and conducted by the University of Leeds.
Myeloma XI recruited over 4,400 patients across 110 NHS hospitals. It looked at the benefits of different combinations and sequences of treatment in newly diagnosed² myeloma patients focusing on the impact that this had on progression free and overall survival rates.
Dr David Cairns, Principal Statistician at the Leeds Institute of Clinical Trial Research, University of Leeds said, "This is the largest clinical trial conducted in myeloma anywhere in the world.
Approximately 20 per cent of all newly diagnosed patients in the UK since 2010 have participated in it. Being involved in this trial has given these newly diagnosed patients access to drugs that they couldn't get on the NHS.
Continuous treatment with lenalidomide has been shown to double the average time until relapse – 37 months versus 19 months without treatment. The time to the first disease progression is a surrogate for a patient's survival from the disease, and so such a big improvement at this stage will hopefully translate to better prognosis. Although we do see a slight increase in the incidence of SPM, we believe the benefits of lenalidomide maintenance far outweigh the risk of SPM".
Myeloma UK-funded researchers at The Institute of Cancer Research, London (ICR) also played a key role in the trial, conducting novel scientific tests on patient tissue samples in order to better understand the genetic events that occur in myeloma and the consequences they have on treatment response and patient outcomes.
Dr Martin Kaiser leads on scientific and translational studies for the trial and is a Clinical Researcher at the ICR. He presented data at ASH relating to the role of genetic biomarkers for treatment stratification and epigenetic mechanisms in influencing tumour cell behaviour. He said, "The large translational genetics research programme at The Institute of Cancer Research accompanying Myeloma XI will deepen our understanding of the mechanisms driving this disease and provide an evidence base for the design of innovative stratified treatment approaches."
Myeloma UK Chief Executive Eric Low adds, "It's fantastic to see data coming out of the Myeloma XI trial. This trial offers the opportunity to further increase our understanding of myeloma and to improve on the current standard of care.
It's great to see UK research being centre stage at the biggest haematology conference in the world. This trial is a great example of the UK's capability to do large-scale studies and reinforces the fact that the UK is a great place to do research. Of course none of this would be possible without the participation of patients to whom we owe a huge thanks."
Dr Áine McCarthy, Cancer Research UK's Senior Science Information Officer, said: "The results from this large clinical trial could change the way myeloma patients in the UK are treated - they show that patients given lenalidomide after standard treatment survive around a year and a half longer compared with patients who didn't receive the drug. Around 5,500 people are diagnosed with myeloma each year in the UK, but fewer than one in five survive the disease for 10 years or more. That's why research like this, which aims to find better treatments, is so important."
---
---
---
---