Members Login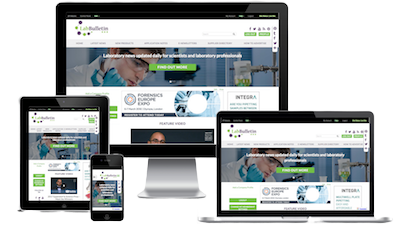 Monthly Newsletter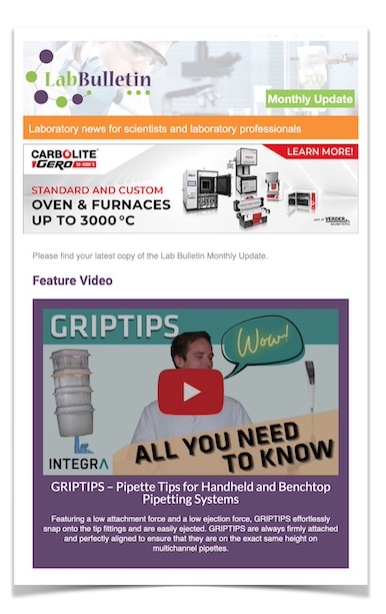 Special Offers and Promotions
Microscopy | Image Analysis
IT Solutions and Laboratory Automation
Encouraging results for second-generation cancer drug trial
publication date:
Aug 6, 2010
|
author/source:
The Institute of Cancer Research
Researchers from the Drug Development Unit at The Institute of Cancer Research (ICR) and The Royal Marsden NHS Foundation Trust led a Phase I clinical trial of the drug Tomtovok (afatinib*), developed by Boehringer Ingelheim, in patients with a range of solid tumours.
Tomtovok acts to block both HER1/EGFR and HER2, two proteins that promote the growth of cancer cells. A number of drugs targeting these proteins separately, including Iressa and Herceptin, are already on the market for cancers including breast, colorectal, lung and head and neck cancers. However, new therapies are urgently needed as patients' tumours can become resistant to existing drugs over time.
Laboratory testing showed Tomtovok blocked the growth of tumour cells harbouring HER1/EGFR mutations, including mutations known to be resistant to currently available drugs, such as Iressa and Tarceva in non-small cell lung cancer (NSCLC). The drug also differs from currently available treatments because it is irreversible, which means it binds permanently to its target protein and may be able to block the biological pathway promoting cancer growth for longer.
Between November 2004 and March 2007, 53 patients at The Royal Marsden's hospital in Sutton and the Northern Institute for Cancer Research in Newcastle upon Tyne started taking a once-a-day dose of Tomtovok. Side-effects were generally mild and in line with drugs already on the market, including diarrhoea, nausea, vomiting, rash and fatigue.
The trial was primarily a safety study, but the drug's effectiveness was also able to be measured in patients. Tumours were confirmed to have shrunk in three patients with NSCLC, for up to 34 months. Subsequent DNA sequencing of two of these patients' tumours confirmed both had an EGFR mutation.
A further nine patients' tumours - advanced mesothelioma, breast cancer, two colorectal cancer patients, cervical cancer, thyroid carcinoma, adenocarcinoma of unknown primary site, esophageal cancer and NSCLC - stabilised for at least six months.
"We are pleased to see strong evidence that Tomtovok has anti-tumour activity in a range of tumour types in these early trials," Principal Investigator Dr Johann de Bono of the ICR and The Royal Marsden says. "In laboratory studies, Tomtovok blocked the growth of cancer cells that had become resistant to first-generation drugs so we particularly look forward to the results of ongoing Phase III testing in drug-resistant patients."
TOMTOVOK IS NOT CURRENTLY LICENSED IN THE UK

This study was sponsored and funded by Boehringer Ingelheim and supported by the Cancer Research UK / National Institute for Health Research Experimental Cancer Medicine Centre.