Members Login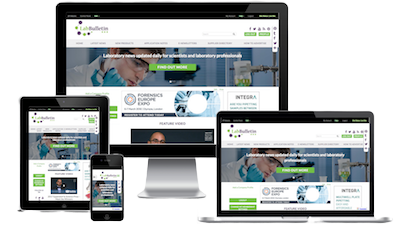 Monthly Newsletter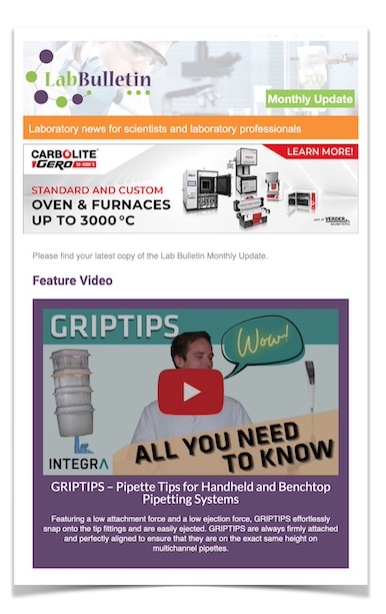 Special Offers and Promotions
Microscopy | Image Analysis
IT Solutions and Laboratory Automation
Thermo Scientific FT-IR Solutions Effectively Characterize Algae Biomolecules for Biofuels Programs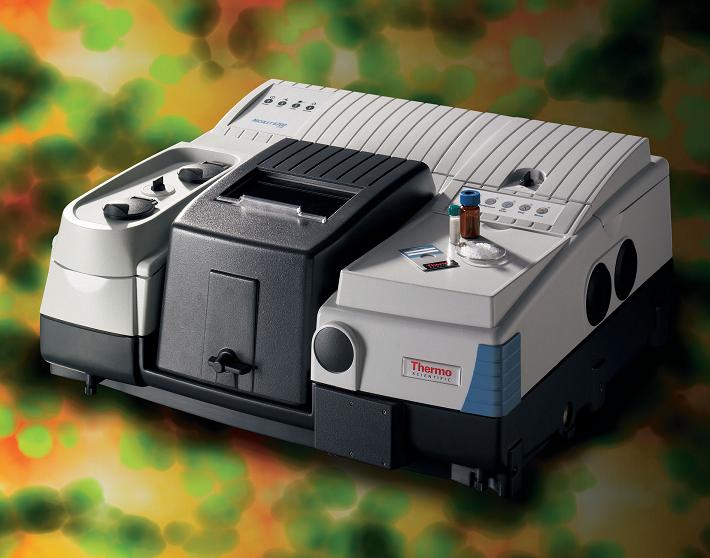 MADISON, Wis. (April 19, 2010) - Thermo Fisher Scientific Inc., the world leader in serving science, today announced that its FT-IR sampling solutions are designed to provide a cost-effective approach to characterizing the chemical composition of biological systems, such as lipids, in algae. Algae are a promising source for the large quantities of biomass required for a successful biofuels program.
Industry-leading Thermo Scientific FT-IR-based automated sampling techniques, originally created for pharmaceutical high-throughput screening systems, can be applied effectively to the analysis of algae. The easy-to-use solutions combine instrumentation, accessories and software to greatly increase the number of biological samples that can be analyzed with automated spectroscopy. Industry professionals can choose from among four different configurations capitalizing on ATR spectroscopy, transmission spectroscopy, reflectance spectroscopy and infrared microscopy to suit varying analytical requirements and sample preparation methods.
Algae and other aquatic species are promising sources for the large amounts of biomass required for conversion into biofuel as an alternative to fossil fuels. Researchers have emphasized the need to increase the amount of lipid produced by algae. To achieve this, a technique is required that can efficiently characterize the chemical composition of algae. FT-IR has been used extensively to characterize the chemical composition of biological samples including bacteria, single cells and tissues. Recently, FT-IR has been documented as a viable method for determining the protein, carbohydrate and lipid content in biomass from algae. Sample preparation is a key step of the process in order to increase the number of samples that can be analyzed and obtain reproducible results. Thermo Fisher offers a complete range of FT-IR sampling techniques, forming a basis for developing rapid screening methods to determine the lipid content of microbiological species intended for biofuels.
A selection of Thermo Scientific infrared sampling techniques can be used to characterize the chemical composition of algae. A combination of the Thermo Scientific Nicolet iS10 FT-IR spectrometer configured with a Smart iTR diamond accessory or Smart OMNI-transmission accessory can be used to obtain spectra from dried algae. The Thermo Scientific Nicolet 6700 FT-IR system, equipped with an automated well plate reader and the Thermo Scientific OMNIC Array Automation software analyzes multiple samples in reflectance studies in a simple and low-cost manner. Finally, reliable infrared microscope transmission data can be obtained using the Thermo Scientific Nicolet 6700 and a ContinuumTM infrared microscope configured with an automated X,Y stage.
For more information about the Thermo Scientific FT-IR sampling solutions, please call 1-800-532-4752 or visit www.thermo.com/ftir.
Thermo Scientific is part of Thermo Fisher Scientific, the world leader in serving science.