Members Login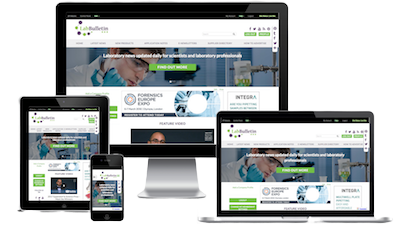 Monthly Newsletter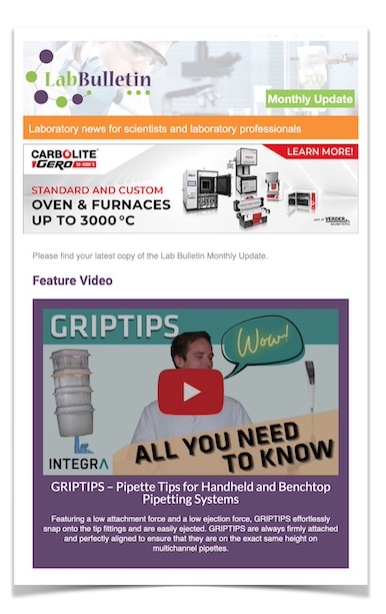 Special Offers and Promotions
Microscopy | Image Analysis
IT Solutions and Laboratory Automation
Thermo Fisher Scientific Launches Automated Milling Solution for Fast and Reliable Ferrous Metals Sample Preparation
publication date:
Dec 22, 2010
|
author/source:
Thermo Fisher Scientific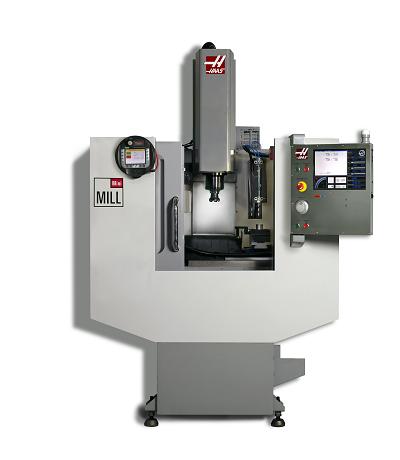 Thermo Fisher Scientific Inc., the world leader in serving science, today announced the launch of an innovative solution for the preparation of ferrous metals samples for optical emission and X-ray fluorescence. The solution integrates the Haas Mini Mill milling machine from Haas Inc. with the Thermo Scientific ARL PrepControl automation extension. Combining the power of a robust, rapid and flexible milling machine from the world's largest CNC machine tool builder with the leading ARL PrepControlTM automation system, the new solution addresses the requirements of modern process control laboratories for high-quality, reproducible and reliable ferrous metals sample preparation.
Milling is increasingly becoming the preferred method for preparing ferrous metals samples for subsequent analysis with spectrometric techniques. Efficient, reproducible and dependable sample preparation plays a crucial role in the analytical performance of X-ray fluorescence (XRF) spectrometers and optical emission spectrometers (OES). The Haas Mini Mill with ARL PrepControl produces the high quality and reproducible prepared sample surfaces required for spectrometer analysis. With samples and standards introduced manually via the front door, it facilitates a semi-automatic operation. Additionally, the system can be easily integrated with automated Thermo Scientific ARL metals analyzers and XRF spectrometers without the need for any modifications for entirely unattended, reliable and fast sample preparation and analysis.
The Haas Mini Mill with ARL PrepControl complies with the most stringent international safety and design standards. It yields unparalleled robustness and damping to resist vibrations and maximize cutting tips lifetime at high speed while reducing sample preparation time. The system is a true 3-axes milling machine designed for mass production of precision pieces and long life in a 24/7 non-stop operation. With speeds of up to 6,000 rpm, the direct drive spindle of the system provides optimal torque at low-end speeds for milling iron and steel. In addition, the rapid traverse rates of Haas brushless motors (up to 15.2 m/min) enable users to reduce response times and increase throughput. An ultra fast and reliable umbrella tool changer, with a storage capacity of up to 10 milling heads, performs changes in five seconds, reducing maintenance interventions as milling heads can be automatically changed after a user-defined number of production samples and standards have been processed. This choice of milling heads optimizes the milling process for specific material qualities while the fast de-burring of thick or thin standards ensures high- quality prepared surfaces.
The Thermo Scientific ARL PrepControl is a complete Haas Mini Mill automation extension, comprising a Siemens S7 programmable logic controller (PLC) with a movable color touch screen as user interface and the ARL EasyPrepTM software for setting up and modifying preparation programs quickly and without the need for CNC programming. The solution also incorporates a sample clamping vice fixed on the Haas Mini Mill XY table and a sample surface positioning system using a fast sample height measurement device. Fully automatic operation is achieved under the control of the Thermo Scientific ARL SMS-2500/3500 automation system using state-of-the-art industrial robots for sample handling and providing for direct sample loading and unloading via a separate side door.
The Thermo Scientific portfolio of sample preparation solutions has been designed exclusively to meet the requirements of demanding applications. By offering a range of innovative systems including the new Haas Mini Mill with Thermo Scientific ARL PrepControl, customers are given the freedom to choose the best sample preparation solution to meet their needs, preferences and budgets.
For more information about the HAAS Mini Mill with ARL PrepControl, please call 1-800-532-4752 or visit www.thermoscientific.com/minimill.
Thermo Scientific is part of Thermo Fisher Scientific, the world leader in serving science.