Members Login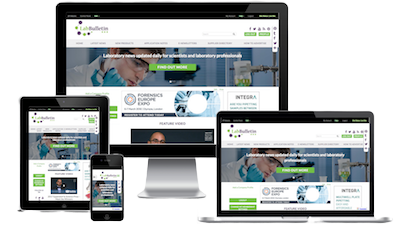 Monthly Newsletter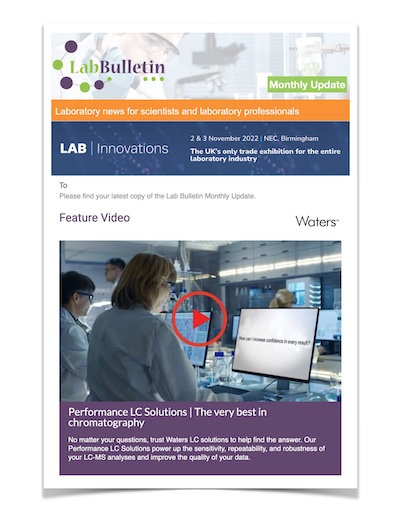 Special Offers and Promotions
Microscopy | Image Analysis
Thermo Fisher Scientific Demonstrates Advances in Materials Analysis Instrumentation at Microscopy and Microanalysis 2010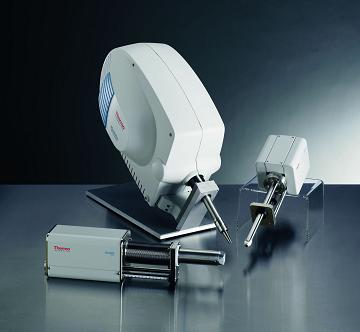 Thermo Fisher Scientific Inc., the world leader in serving science, announced it will showcase its range of instruments for materials analysis at booth #436 at Microscopy and Microanalysis 2010, August 1-5, in Portland, Ore. During the show the company will unveil the Thermo Scientific QuasOr EBSD for its all-in-one microanalysis solution, NORAN System 7. The new system is an industry first, combining electron backscatter diffraction (EBSD) with energy dispersive spectroscopy (EDS) and wavelength dispersive spectroscopy (WDS) capabilities in a single interface. This is designed to ensure ease of use for new users already familiar with EDS and WDS and enables the simultaneous collection of EBSD, EDS and WDS data.
During the event, Thermo Fisher will demonstrate the ability of the Thermo Scientific QuasOr to provide high-speed EBSD mapping to determine the crystal structure of samples in a scanning electron microscope (SEM). The system allows simultaneous data collection of WDS and EDS spectral images, improved productivity and reporting as data collection, analysis and report generation can be done without switching between programs.
Thermo Fisher will also be showcasing the Thermo Scientific K-Alpha, a fully integrated, monochromated small-spot x-ray photoelectron spectrometer (XPS) system and the new Thermo Scientific DXR Nanocarbon Microanalysis Package, a comprehensive set of tools for the rapid and accurate characterization of carbon nanomaterials. The K-Alpha system delivers a fully automated workflow from sample entry to report generation. It is designed for a multi-user environment, reduced cost of ownership and increased ease of use, is compact and provides accurate performance, making it suitable for existing and new surface analysis applications.
The third innovation within the booth, the DXR Nanocarbon Microanalysis Package, is a complete system configured for the microcharacterization of carbon nanomaterials and features the DXR Raman Microscope, as well as software and sampling accessories. The package incorporates the proven Thermo Scientific DXR Raman platform and provides a wealth of information on the molecular structure and morphology of carbon nanotubes, graphene and other nanomaterials, enhancing productivity during characterization and ensuring accurate, rapid and reproducible results.
Mike Jost, vice president and general manager of molecular spectroscopy and microanalysis, Thermo Fisher Scientific, comments: "These products have enabled us to drive significant progress in the area of materials analysis, helping scientists overcome many challenges. All three innovations that we are showcasing at Microscopy and Microanalysis 2010 show our commitment to advancing materials analysis."
For more information about the Thermo Scientific Materials Analysis products, please call 1-800-532-4752 or visit www.thermoscientific.com/mandm
Thermo Scientific is part of Thermo Fisher Scientific, the world leader in serving science.