Members Login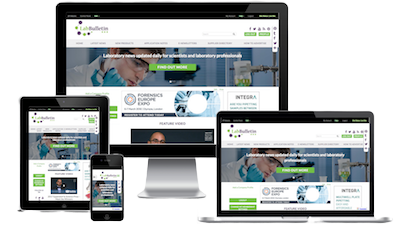 Monthly Newsletter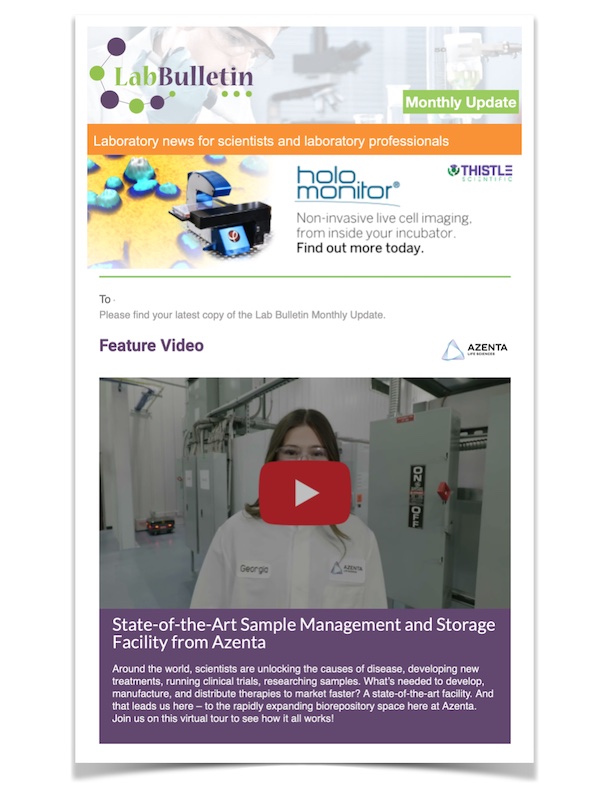 Microscopy | Image Analysis
IT Solutions and Laboratory Automation
Thermo Fisher Scientific Announces New Method for Low Level Detection of Volatile Nitrosamines in Tobacco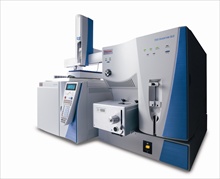 Thermo Fisher Scientific Inc., the world leader in serving science, today announced a new comprehensive method that uses triple quadrupole GC-MS/MS to achieve lower levels of detection of volatile nitrosamines (VNA) in tobacco. The new method allows environmental laboratories, tobacco companies and government agencies to efficiently separate VNAs while lowering detection limits, increasing specificity and enabling the analysis of many other contaminants in tobacco, including pesticides. The new method is detailed in an application note entitled "Lower Detection Limits of Volatile Nitrosamines in Tobacco by Triple Quadrupole GC-MS/MS," available to download at
www.thermoscientific.com/vna
.
Volatile nitrosamines are a class of compounds that can form in tobacco smoke, as well as during the curing and processing of tobacco. These compounds have been proven to have adverse effects on human health; and two of the VNAs found in tobacco, N-nitrosodiethylamine (NDEA) and N-nitrosodimethylamine (NDMA), are classed as known human carcinogens by regulatory authorities. As a result, these compounds must be thoroughly monitored in order to safeguard human health and comply with increasingly stringent regulations.
The new Thermo Fisher method is a powerful alternative to other traditionally used techniques. By coupling a gas chromatograph to a triple quadrupole mass spectrometer, the new method makes detection limits of 1ng/mL achievable, enabling users to satisfy the increasingly lower detection limits required by governments and regulatory bodies. The method also increases contaminant specificity within a classification and allows many other organic contaminants and chemicals in tobacco to be analyzed simultaneously, including pesticides.
The new method includes GC-MS/MS analysis on the Thermo Scientific TSQ Quantum XLS triple quadrupole GC-MS/MS system using timed selected reaction monitoring (t-SRM). This unique feature enables easy method set-up and allows users to run samples while the instrument automatically determines the optimal time for SRM parameters.
For more information on the new Thermo Fisher GC/MS-MS method for the detection of VNAs in tobacco or to obtain a copy of the application note, please call +1 866-463-6522, e-mail
analyze@thermofisher.com
or visit
www.thermoscientific.com/gc
.
About Thermo Fisher Scientific
Thermo Fisher Scientific Inc. (NYSE: TMO) is the world leader in serving science. Our mission is to enable our customers to make the world healthier, cleaner and safer. With revenues of nearly $11 billion, we have approximately 37,000 employees and serve customers within pharmaceutical and biotech companies, hospitals and clinical diagnostic labs, universities, research institutions and government agencies, as well as in environmental and process control industries. We create value for our key stakeholders through two premier brands, Thermo Scientific and Fisher Scientific, which offer a unique combination of continuous technology development and the most convenient purchasing options. Our products and services help accelerate the pace of scientific discovery, and solve analytical challenges ranging from complex research to routine testing to field applications. Visit
www.thermofisher.com