Members Login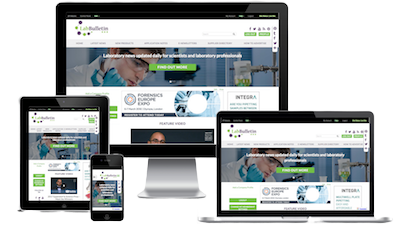 Monthly Newsletter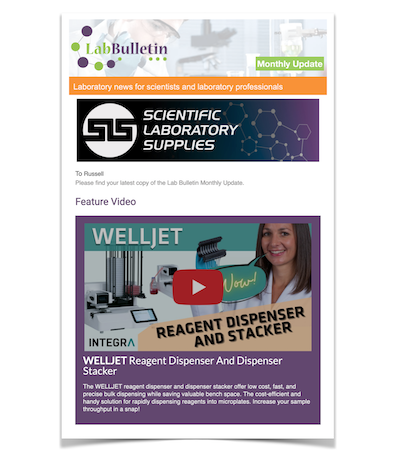 Special Offers and Promotions
Microscopy | Image Analysis
The new Olympus multiphoton system FVMPE-RS

The new Olympus FluoView FVMPE-RS, a dedicated multiphoton microscope system, enables high-precision, ultra-fast scanning and stimulation, allowing researchers to see deep within specimens, take measurements at the highest speeds, and capture images, even when working under the most demanding conditions.
With its high speed and precision performance, the FVMPE-RS is designed for electrophysiology and optogenetics studies. It is also a good match for applications such as high-speed calcium and in vivo imaging, peristalsis and blood flow studies, mosaic imaging, connectomics and functional brain imaging, stem cell research, and any field that requires precise colocalisation, uncaging, simultaneous imaging/stimulation, extensive real-time signal processing, or multipoint mapping. Its design offers ready adaptability for researchers who design their own custom-built systems as well.
The precision timing on the system allows for microsecond repeatability and control of multiple imaging and stimulation protocols, as well as millisecond repeatability over days of time-lapse imaging. Complex multi-position imaging or optogenetic stimulation protocols can be accomplished using the advanced stage control and sequence manager.
The new system offers unmatched speed. The FVMPE-RS captures 438 frames per second (fps) at 512x32, the fastest rate commercially available. It also captures full-frame, 512x512 images at 30 fps without any reduction of the field of view, a critical feature for many functional imaging studies. Its scanner unit combines a newly designed resonance scanner with a galvanometer scanner to provide both speed and excellent definition. The resonance scanner offers an exclusive non-linear sampling method for smooth imaging without jitter. An optional third galvanometer scanner is also available for imaging with simultaneous 3D stimulation or uncaging. The system's multipoint mapping capability allows ultra-high-speed measurement of rapid fluctuations in groups of cells for functional imaging studies, 3D intensity measurement or mapping with high signal-to-noise performance.
In addition to speed, the FVMPE-RS offers optimal performance when imaging live cells and tissues. It provides multicolour, multiphoton excitation and imaging with a choice of lasers, along with an industry-first four-axis auto-alignment capability for precise colocalisation and coalignment without pixel shift. With its multiple-laser-line performance, researchers can work with two IR laser lines simultaneously while stimulating the sample with visible light. The system delivers sharp images with clear separation of fluorescence proteins for analysis.
The high-sensitivity system offers high efficiency multiphoton excitation at wavelengths of 1300nm, with the ability to support wavelengths of up to 1600nm. Objectives that offer working distances of 2, 4 or 8mm deliver super-deep imaging. Light collection efficiency is further improved by the system's optimised light path. In Deep Focus Mode, researchers can tune lasers precisely for deep-tissue imaging to achieve signal improvements of 20 percent or more over comparable systems. An optional high-sensitivity cooled gallium arsenide phosphide (GaAsP) detector unit further enhances sensitivity while minimising electrical noise, making the most out of the system's high-speed capabilities.
The new system's multichannel analogue box for triggering, synchronisation and signal input provides additional support for advanced electrophysiology studies and other applications requiring external device triggering. The advanced optional nosepiece piezo drive provides greater rigidity and faster z-plane stabilisation to ensure accurate and repeatable high-speed focus performance.
The FVMPE-RS is designed to be simple to use and require minimal alignment, thanks to its robust auto-alignment system and easy touch-panel control. Enhanced temperature stability and a highly rigid frame make it an ideal foundation for live cell experiments.
A dedicated multiphoton system, the FVMPE-RS is compatible with Olympus' industry-leading range of multiphoton specialty objectives, including the multi-award-winning 4mm and 8mm SCALEVIEW objectives and Olympus' high-performance, 25x dedicated multiphoton objectives.
The system will be sold as part of the full line of Olympus advanced imaging microscope systems, including the FV1200 and FV1200MPE family of microscope systems.
---
more about FVMPE-RS multiphoton system
---
---
---