Members Login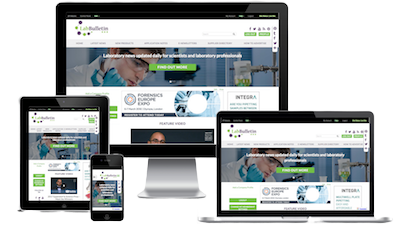 Monthly Newsletter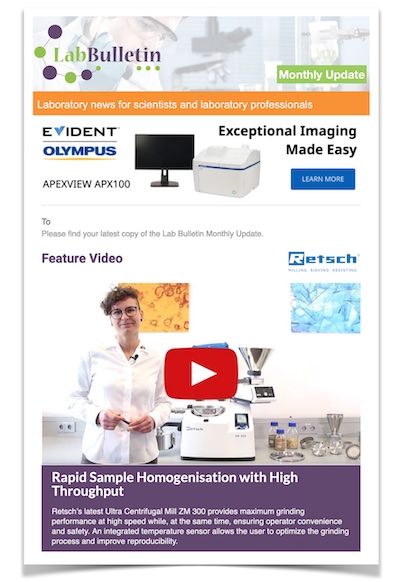 Special Offers and Promotions
Microscopy | Image Analysis
Super Lab selects Jenway spectrophotometers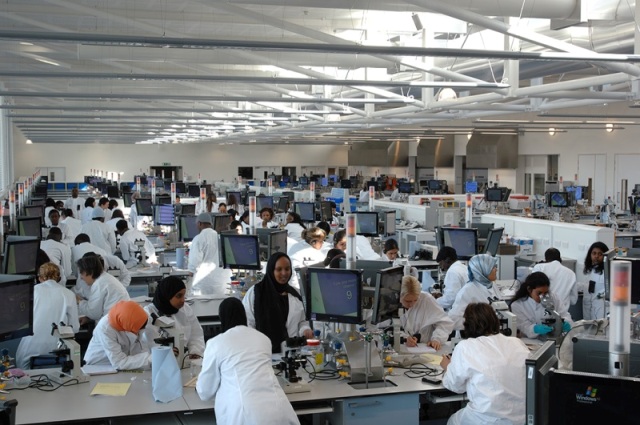 London Metropolitan University's Faculty of Life Sciences boasts the biggest wet teaching lab in Europe. With 280 individual workstations, the Super Lab offers an extensive range of state-of-the-art equipment, including 16 Jenway 7315 spectrophotometers.
With around 30,000 students from 155 countries, London Metropolitan University is one of Britain's foremost providers of undergraduate, postgraduate, professional and vocational education and training. The Super Lab is used for teaching courses in Biomedical, Forensic, Molecular and Pharmaceutical Sciences, as well as Chemistry, Applied Biology, Human Nutrition and Dietetics.
The decision to select Jenway spectrophotometers was based on a number of factors, according to Brian Whiting, Technical Manager for London Met's Super Lab: 'We benefited from the opportunity to see a full demonstration of Model 7315 and then to keep the instrument for a week so that both staff and students could test its usability and performance. We were impressed by the high quality build and light weight of the instrument, which offers all the features we need for colorimetric and enzyme activity assays, spectrum scanning, and turbidity measurements to determine cell number in microbiological experiments. Jenway's three-year warranty, which includes the xenon lamp, and excellent after-care service provide additional reassurance.'
Since its opening four years ago, London Met's Science Centre has attracted interest from universities across the UK and around the world, as Brian Whiting explains, 'We have many fact-finding visits every year from other institutes wanting to see our Super Lab. For example, Leeds University opened their own facility this year with 108 student workstations, having looked round our Science Centre in 2008. This year our overseas visitors have included representatives from Sydney University who plan to build their own similar lab, and next month we will be welcoming Hong Kong University.'
Designed for use in education, Jenway's 73 series of spectrophotometers cleverly minimises the overall footprint of the instrument by incorporating the large graphical display into the instrument's lid. The easy-to-read display is ideal for demonstrations and enables live spectrum and kinetics scans to be clearly viewed. The instruments have the additional option of an integral printer, for further space saving - an important benefit in teaching laboratories where bench space is at a premium.
For further information please visit www.jenway.com
About Bibby Scientific
One of four new companies established by Nova Capital from the former Barloworld Scientific business which it acquired in November 2007, Bibby Scientific Limited focuses on the design, manufacture and distribution of three world-leading benchtop laboratory equipment brands: Jenway®, Stuart® and Techne®.
All three brands are available through good laboratory distributors worldwide and Bibby Scientific Ltd has subsidiaries in the USA, France and Italy, as well as associated companies in Hong Kong and the Middle East.