Members Login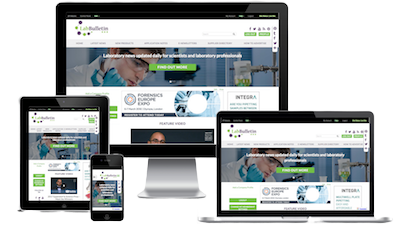 Monthly Newsletter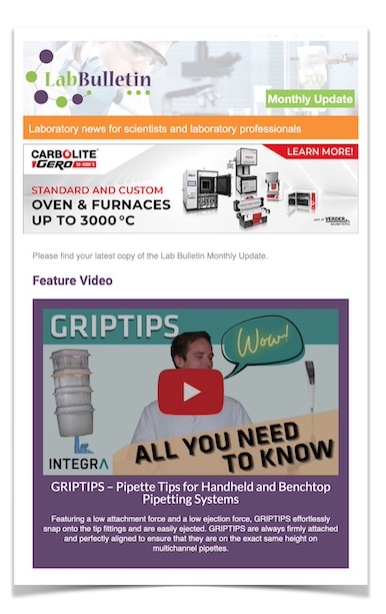 Special Offers and Promotions
Microscopy | Image Analysis
IT Solutions and Laboratory Automation
SUEZ Saves Water and Energy with ECO Water Purification Units
publication date:
Oct 19, 2017
|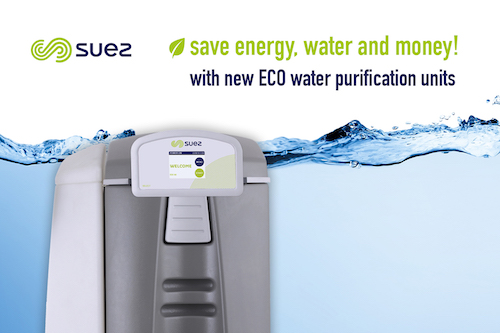 ---
SUEZ Water UK has responded to increasing laboratory interest in sustainable solutions by introducing ECO options for its popular Select water purification systems.
In addition to saving electricity with an intelligent stand-by feature, customers can now save water through high recovery reverse osmosis (RO) systems.
Recovery rates in similar RO-based systems can sometimes be as low as 10%. In other words to produce 5 litres of purified water, up to 50 litres of feed water would be required, with 45 litres being run to drain as waste. By re-engineering the drain flow hydraulics and in conjunction with state of the art high recovery membrane technology, SUEZ Water UK has developed RO systems that can increase recovery rates to around 50%. This small modification can be made retrospectively as part of a service visit.
The intelligent standby option, available on selected models, imposes a sleep mode on the purification unit whenever a set time has elapsed without water being dispensed. During standby, a 10-minute recirculation programme takes place every 2 hours to maintain water quality. The benefits of this feature are savings on electricity usage and water wastage.
Further information on these features and their potential savings is available in a SUEZ white paper: Sustainable Laboratory Water Purification Systems. To calculate the savings made possible by its ECO recovery and intelligent standby options, SUEZ is inviting labs to submit their own kWh electricity tariff and pence per m3 water tariff, along with the daily operating hours and water usage of their purification units. There is also an offer from SUEZ to carry out water purification audits on site.
"Laboratories are looking ever more closely at their operations to find new ways of minimising environmental impacts," says Steve Mines, Sales Director – Water Purification Systems at SUEZ Water UK. "With our new ECO recovery and intelligent standby options we can help them save water, electricity and money in a very quick and straightforward way."
---
---