Members Login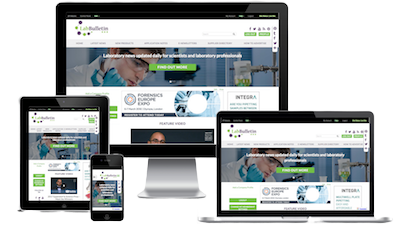 Monthly Newsletter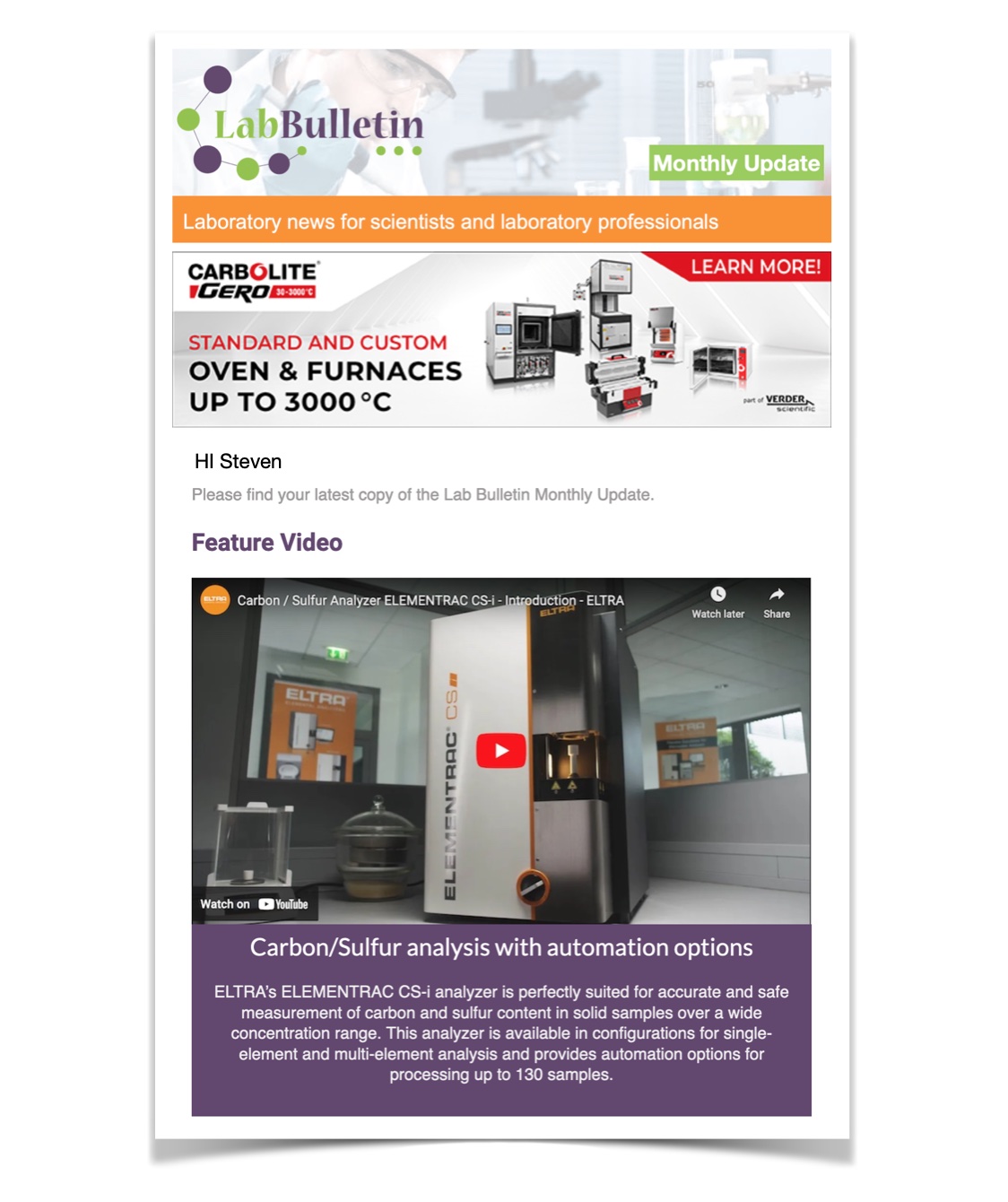 Channels
Special Offers & Promotions
Microscopy & Image Analysis
Laboratory Automation & IT Solutions

SANYO
publication date:
Sep 28, 2011
|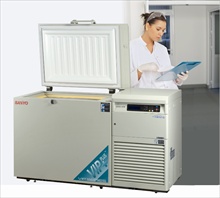 The SANYO MDF-C2156VAN freezer provides stable and highly uniform ultra-low temperatures for the long-term preservation of viable cells, tissue and biological material. Offering significant advantages compared with liquid nitrogen systems, this large capacity -150ºC freezer combines exceptional performance and durability with reduced energy consumption and quiet operation.

The MDF-C2156VAN incorporates patented third-generation VIP PLUS insulation panels, reducing the wall thickness from 175mm to 135mm. This achieves up to 25 per cent more storage capacity compared with a conventionally insulated freezer without increasing the footprint. The resulting capacity of 231 litres will accommodate up to 14,000 2ml cryo-tubes. In addition to the SANYO-developed insulation, a double lid gasket helps maintain internal temperature stability by preventing cold-air loss.

Compared to liquid nitrogen systems, the MDF-C2156VAN offers the advantages of lower running costs, greater ease of use and accessibility to stored samples, and no risk of contamination from liquid nitrogen. The freezer also provides uniform storage temperatures without the risks from sudden liquid nitrogen eruptions or splashing when samples are removed.

Equipped with Cool Safe compressors and SANYO's innovative cascade refrigeration system, the MDF-C2156VAN minimises energy use. The internal temperature is accurately controlled and monitored by an advanced microprocessor controller and specially designed graphic display. The LCD display with pop-up menus is easy to use and provides clear and concise information about freezer status and alarm notifications. A data-logging function records the internal temperature and lid openings greater than two minutes, allowing recent freezer performance to be viewed at a glance.

The Status Alert function continuously monitors ambient and system conditions and will notify the user of abnormalities before a problem occurs. For additional protection of valuable or irreplaceable samples, the freezer is equipped with a liquid nitrogen back-up system as standard, which allows connection to a separate supply vessel.

Preserving viable biological material below the -130ºC recrystallization point of water, the SANYO MDF-C2156VAN addresses the long-term storage requirements associated with stem cell research and cell therapy, regenerative medicine, biomedical research, and tissue and cell banks.

For more information visit www.eu.sanyo.com/biomedical

About SANYO

SANYO Electric Co. Ltd. is a multibillion dollar global corporation developing advanced technologies and unique products for environmental, energy and lifestyle applications. SANYO E&E Europe BV is a Biomedical division dedicated to life science solutions based around user-driven innovations, such as dual-cooling freezers to ensure sample security. Headquartered in the Netherlands, SANYO E&E Europe BV has sales and service organisations in the UK, France and the Netherlands and manages sales, marketing, logistics and technical service for SANYO laboratory products throughout Europe.

SANYO Biomedical products include an array of laboratory equipment featuring industry-leading technology, controls, construction and performance. Product lines include V.I.P. ultra-low temperature freezers, cryogenic freezers, pharmaceutical and medical refrigerators, cell culture incubators, plant growth chambers, and portable autoclaves.
Exhibitions & Events
Media Partner