Members Login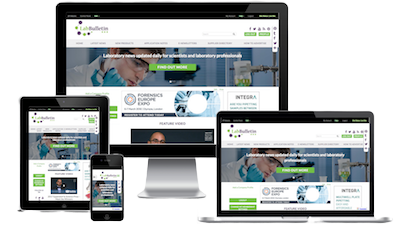 Monthly Newsletter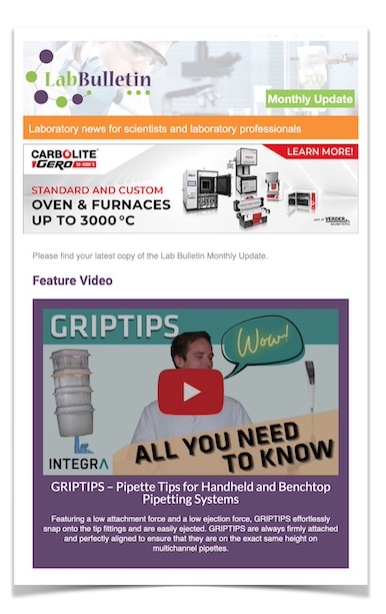 Special Offers and Promotions
Microscopy | Image Analysis
IT Solutions and Laboratory Automation
R-Biopharm launches Immunoaffinity Automation Platform using Spark Holland
publication date:
Dec 1, 2014
|
author/source:
Spark Holland
R-Biopharm AG has launched a new Immunoaffinity Automation Platform incorporating Spark Holland's online sample prep platform to enable smooth automation of mycotoxin analysis.

Spark Holland, R-Biopharm AG and R Biopharm Rhone Ltd (the UK subsidiary of R-Biopharm AG) have collaborated for over 5 years on the development of an immunoaffinity cartridge to be used in the new platform.
The R-Biopharm online automation platform, the RIDA® CREST system, will be an OEM version of Spark Holland's renowned Symbiosis™ technology platform. The current stage of the collaboration is in food and feed analysis, and R-Biopharm will initially release the immunoaffinity cartridges for use in the field of mycotoxin analysis.
Mycotoxins are toxic metabolites produced by moulds. Mycotoxins can have serious acute and chronic effects on the health of humans as well as animals, therefore mycotoxin analysis of food and feed is necessary and often required by legislation. The analysis of mycotoxins presents some unique challenges, with a need for a variety of reliable analytical platforms applicable to the analysis of a huge range of sample types. With the launch of the new automated system, R-Biopharm now offers an improved choice for those customers interested in the efficiency savings that automated analysis brings.
Dr Sigrid Haas-Lauterbach, Division Manager, Food and Feed Analysis, R-Biopharm AG, commented on the new OEM partnership, "We are excited about utilizing the Spark Holland automation technology. For many years, both companies have had an excellent relationship, developing the use of immunoaffinity cartridges for the analysis of mycotoxins. We expect the combination of Spark Holland hardware and R-Biopharm immunoaffinity materials and solutions to further drive standardization of high quality, high throughput and cost-efficient assays in the food market initially."
Spark Holland's President, Rob van der Knaap, added, "We have released the use of the Spark Holland technology to R-Biopharm, as they offered a unique approach to critical mycotoxin measurements. We have seen R-Biopharm make large investments over the last years to develop and validate workflow solutions for the food and feed market. R-Biopharm continues to work with us on innovative solutions for the food and feed analysis market, based upon the immunoaffinity cartridge. Similar platforms are also used in our Spark privately labelled brands, such as Ace™ and Symbiosis™
Pro/Pico, which are sold direct, or through our dealer network. This OEM agreement is different as the focus is on the R-Biopharm immunoaffinity materials. The Spark Holland branded products remain focused on the use of the Spark Holland developed cartridges used in almost all analytical markets. For the analytical market of SPE we have more than 450 examples of use on our website today."
---
---