Members Login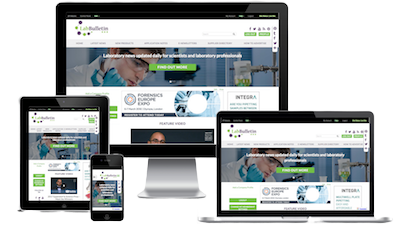 Monthly Newsletter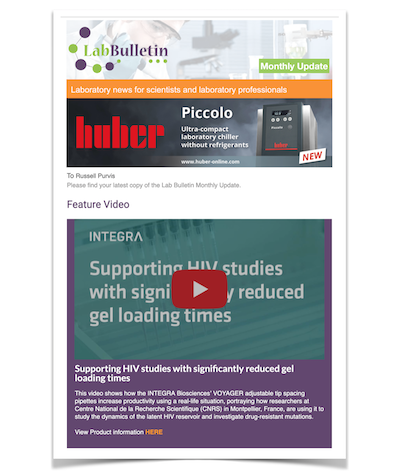 Special Offers and Promotions
Microscopy | Image Analysis
New Pressure System for high temperature/pressure applications
Royston, UK (4th December 2009) – Syrris, a leading chemistry automation product innovator, has introduced the Atlas Sodium Pressure System. This modular pressure reactor is available in a range of volumes up to 450ml, offering heating and/or cooling, overhead or magnetic stirring, pressure sensing, pressure control and mass flow monitoring or control. Designed for applications such as hydrogenations or carbonylations where elevated pressures and temperatures are required, the Atlas Sodium Pressure System is the latest addition to the Atlas family of automated synthesis systems. In addition, a 3 bar jacketed reactor pressure system will be introduced early next year.

With the ability to operate up to 250°C and 200 bar (higher temperatures and pressures available on request), this easy-to-use system is highly versatile, offering liquid sampling at high pressures and temperatures. Furthermore, the system can be supplied with 160, 300 and 450 ml pressure vessels in a range of materials. The Atlas Sodium Pressure System provides high performance stirring with powerful overhead (up to 800RPM) or magnetic (up to 1200RPM) stirring options. Maximum temperature and burst disc cut outs ensure that the system is completely safe, and compliant with PED/ASME design codes.

The basic system allows automatic temperature and stirrer control as well as pressure sensing with data logging. Depending on the user's preference, pressure can be controlled manually or automatically using the pressure control module and advanced PC software. Alternatively it is possible to control mass flow into the reactor. All modes of operation are available with the Atlas Gas Selection Module, allowing automatic or manual selection of up to three gases and a mass flow meter to monitor off-gases.

For further information on the Atlas Sodium Pressure System, or any of the Atlas product range such as pH monitoring and control, reaction calorimetry, crystallisation, FT-IR analysis, etc. please visit www.syrris.com.

Syrris Limited
Established in 2001, Syrris Limited is one of the fastest growing science SMEs in the UK employing over 30 scientists and engineers at its facility in Royston (near Cambridge). Founders Mark Gilligan and Richard Gray come from a background of developing automation products for chemists at companies such as The Technology Partnership (TTP) and Mettler Toledo.

Syrris develops laboratory automation products for chemists such as the Atlas automated chemistry systems. Atlas can be configured into a wide range of different systems including Lithium and Sodium for round bottom flasks (magnetically and overhead stirred respectively) and Potassium for jacketed vessels. Other Atlas systems, designed for specific applications, including calorimetry, volumetric dosing, gravimetric dosing, pH, etc, are also available.

Syrris also specialise in flow reactors for R&D chemists, including FRX: a low cost flow chemistry system and Africa (Automated Flow Reaction Incubation and Control Apparatus): a modular system for library synthesis, aqueous work-up and reaction optimization that will ultimately reduce the time taken to develop, synthesize, screen and review a chemical entity, thus vastly speeding up the drug discovery process.