Members Login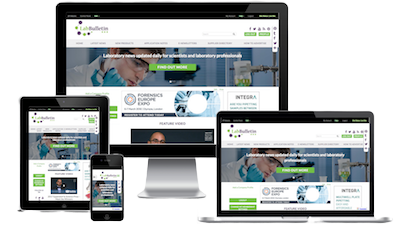 Monthly Newsletter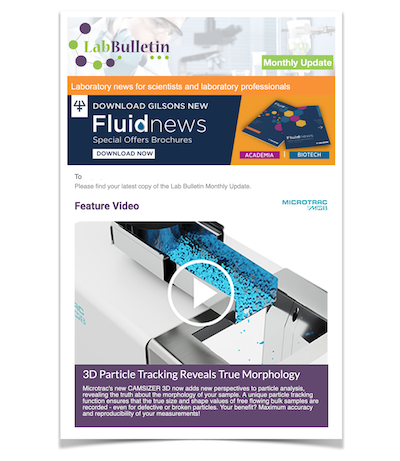 Microscopy | Image Analysis
IT Solutions and Laboratory Automation
Magritek Launch the 80 MHz Spinsolve 80, the Highest Performance and Most Powerful Benchtop NMR Spectrometer in the World
publication date:
Jul 7, 2017
|

Magritek, a leading provider of compact NMR and MRI instruments, announces the latest member their Spinsolve Benchtop NMR family.
Based on Magritek's patented Halbach magnet design,* Spinsolve 80 is the only 80 MHz benchtop NMR using 5 mm NMR tubes. The advanced shimming of this magnet design provides the highest sensitivity and resolution of any benchtop NMR spectrometer on the market today.
Magritek, leading suppliers of high resolution, easy-to-use benchtop NMR spectrometers, again is pushing the boundaries with the highest field strength available in a benchtop system today – the Spinsolve 80. The higher field enables the largest chemical shift spread which, combined with the highest resolution (0.5 Hz/20 Hz), makes it possible to resolve close NMR peaks. It also gives the highest sensitivity of a benchtop NMR unit (1% Ethyl Benzene > 200:1 dual channel). Through its excellent, intuitive software, users can perform multiple advanced 2D NMR methods such as COSY, HSQC-ME, HMBC and more in a single click. Its benchtop size and weight (72 kg) means it can be conveniently placed almost anywhere. All Spinsolve models have almost zero running costs as they do not require any cryogens.
The Spinsolve 80 Carbon spectrometer includes a selection of pulse sequences for the multi-nuclear probe which can measure 1H, 19F and 13C nuclei. Other nuclei and newer pulse sequences are available on request. This reflects Magritek's customer-focused policy of listening and responding to user requirements.
Commenting about this latest breakthrough, CEO Andrew Coy said "The launch of the 80 MHz Spinsolve 80 is very exciting for us as it extends the range of the Spinsolve family to an even higher magnetic field. Spinsolve 80 is ideal for academic customers who want the best NMR resolution and sensitivity in an instrument that can be conveniently located on the bench in their lab. Spinsolve 80 will also help those industry customers with applications which need the extra resolving power and sensitivity of 80 MHz NMR. This performance is delivered with the same stability and usability that comes with all Spinsolve models. The best in class Spinsolve 80 is a testament to the world class team of engineers and scientists at Magritek who are working hard to give our customers the very best possible instruments for their applications."
Magritek's Spinsolve benchtop NMR spectrometers are supplied worldwide to chemists in teaching, research and industry. The Spinsolve family includes models at 43 MHz, 60 MHz and now 80 MHz along with the ULTRA line with industry-leading 0.2 Hz linewidth. There are also models available for reaction monitoring, measuring diffusion with pulsed field gradients and a model specifically for undergraduate education. Applications for benchtop NMR spectrometers include chemical synthesis in real time, structure verification and confirmation, forensics, purity and impurity measurements of reagents and products, food adulteration and quality control.
---
---