Members Login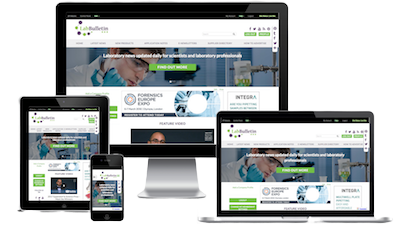 Monthly Newsletter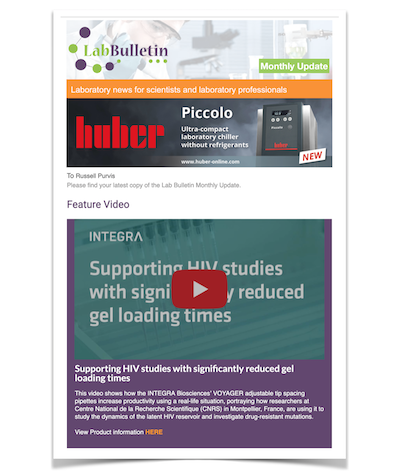 Special Offers and Promotions
Microscopy | Image Analysis
The Department of Chemistry of Bloomfield College Uses the Magritek Benchtop Spinsolve to Teach Students how to Apply NMR for their Future Laboratory Career
publication date:
May 31, 2016
|
Magritek, a leading provider of compact NMR and MRI instruments, reports on the use of their Spinsolve Benchtop NMR spectrometer in the teaching of practical chemistry to students at Bloomfield College in New Jersey.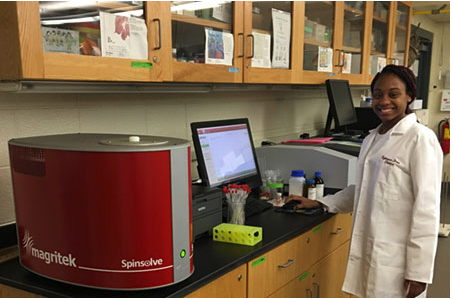 Dr Maria Vogt is Professor of Chemistry at Bloomfield College, an undergraduate college in New Jersey. She teaches lectures and runs labs in Organic Chemistry and Biochemistry. Having had a prior research career and publishing more than 45 papers, Dr Vogt now devotes her efforts to prepare students for the "real world" by exposing them to as many hands-on and instrumental skills as possible prior to graduation. She encourages the development of problem-solving skills. NMR spectra are used as "puzzles" through which the students are pushed to use their brain to figure out unknown samples in their practical classes.
When she talks about her "work", Dr Vogt comes across as a real enthusiast. "Analyzing an NMR spectrum is just plain fun! NMR is essential at many levels of chemistry. It is essential in graduate school and industries such as foods and pharmaceuticals. Providing a foundation in the analysis of simple samples by NMR at the undergraduate level will help prepare my students for the interpretation of the much more complex spectra of more complex molecules. The more hands-on experiences the kids get as undergraduates, the better they are prepared for further studies and/or the workplace."
Purchase costs, prohibitive maintenance bills and complex operating conditions all made the thoughts of obtaining an NMR for undergraduates all but impossible. As she says, "For many years, no one was interested in manufacturing a simple NMR for undergraduate student use. It was all about the big-bucks systems. In recent years, however, I became aware of three or four such instruments becoming available. I looked into them but, quite frankly, was less than thrilled with their performance until Magritek came into the picture. Magritek's Spinsolve is by far the easiest instrument to use. It is also extremely fast, with an excellent spectrum generated and printed out in a minute or two. The software is intuitive. Over my many years in research and teaching laboratories, I have seen instruments get more and more complex with even more complex software. These instruments are very powerful and can do a lot of stuff. However, they are less than user-friendly. First and foremost, I am interested in teaching my students as much as possible. I am not big on demos. I want the kids to run their own spectra and then analyze the results. Lab work should be fun. Generating and analyzing your own spectrum is a lot of fun. Most students really don't like solving puzzles. However, I must say that they certainly enjoyed their experiences with the Spinsolve."
"For me, Spinsolve is also great because of its less-than-prohibitive cost and simplicity while generating excellent data for a less-than-500 MHz instrument! It requires no maintenance, just careful and clean preparation of samples. The instrument has only two moving parts: the ON/OFF switch and the fan! Wow! Finally, it is not a space hog. I'm in love!"
There are huge practical reasons for choosing Magritek. Dr Vogt concludes "Even sophisticated research operations could benefit and save time and money by having a Magritek Spinsolve right there in the lab. Wouldn't it be time-and-effort-saving to just run a quick sample right there in the lab before sending it out for more detailed analysis using a million dollar instrument, run by a designated PhD-prepared chemist who is most likely a distance away and has a back-log of samples to run? The Magritek's small footprint and ease of use make it ideal for such an application."
Magritek's Spinsolve benchtop NMR spectrometer is supplied worldwide to academics for teaching and research; to industry for research and, reaction monitoring; and for quality control use.
---
---