Members Login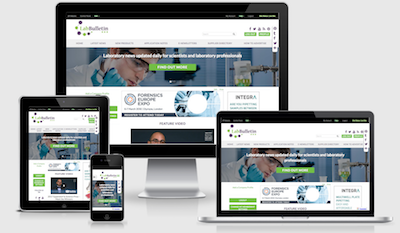 Monthly Newsletter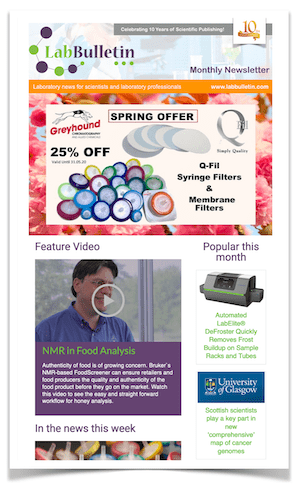 Large Horizontal Capacity Autoclave Saves Money
The Q63 autoclave from Priorclave has a larger horizontal chamber profile than found in most 'cylindrical' machines to accommodate the requirements of those laboratories where there is tremendous variation in size of items to be sterilised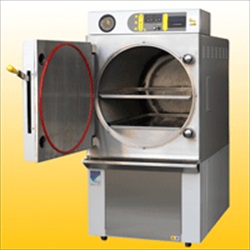 Design of the Q63 enables it to handle everything from small to taller than average items, eliminating the need to even consider purchase of a larger rectangular chamber autoclave which would obviously be more expensive to purchase and more costly to run.
This mid-range Priorclave achieves extra capability through a double-depth cylinder design proving the Q63 a very impressive 320 litre load capacity. The front-loading design gives easy access to the large 630mm diameter pressure vessel which is fitted with two non-tipping shelves. And depending on operational requirements the Priorclaves are available in models that can be heated either electrically or by direct steam.
Although it provides for increased load capacity, the combination of forced air cooling reduces cycle times and automatic timed free-steaming improves air removal and sterilisation adding to the overall performance of the Q63 autoclave. Couple this with the proven TACTROL microprocessor control technology to govern precisely pre-set operational parameters such as pressure and temperature, the Q63 will deliver consistently reliable and repeatable performance.
All models in the Q63 range are castor mounted for ease of positioning and come with a choice of optional items such as stainless steel baskets, waste containers and loading trolleys, all designed to enhance the efficiency of the operation.
This popular steam steriliser also incorporates TACTROL ZERO - an advanced process review system introduced by Priorclave to add further to the already excellent customer support provided by the company's
Service and Technical Support team
. The new system enables Priorclave to provide increased worldwide support ensuring that autoclave users maximise the performance of their steam sterilisers whatever and wherever the application and medium.
The Q63 joins a comprehensive range of standard autoclaves up to 700 litre including bench-top autoclaves and free-standing steam sterilisers with choice of top or front loading. In addition Priorclave undertakes the total design and manufacture of bespoke steam sterilisers.
For further information visit
www.priorclave.co.uk
or send an email to
sales@priorclave.co.uk