Members Login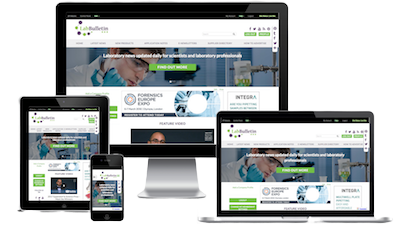 Monthly Newsletter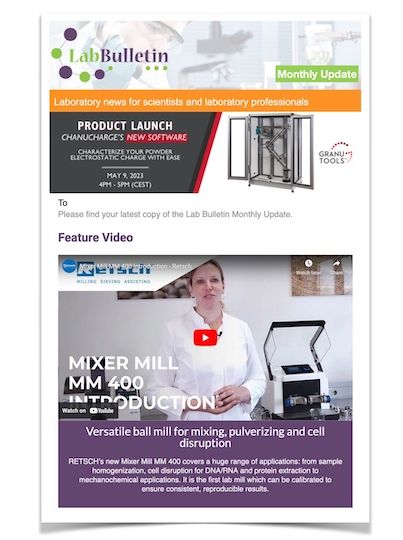 Microscopy | Image Analysis
IT Solutions and Laboratory Automation
Labsphere Adds Alucore Reflectance Targets to Range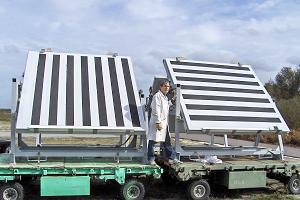 Labsphere (www.labsphere.com) has expanded its range of diffuse reflectance targets with PTFE-based Alucore targets. With a nearly ideal diffuse lambertian reflectance value, the lightweight and durable targets provide a means to calibrate spectrophotometers, densitometers, reflectometers, integrating sphere systems, optical and photographic equipment, and remote sensing instruments.
Available in five different reflectance values, Alucore targets provide constant high reflectivity over the wavelength range from 250 to 2500 nm. A thin sheet of proprietary PFTE material is laminated to an aluminum honeycombed structured plate, resulting in a rugged yet lower weight target. Thermally stable over the range -50°C to 250°C, chemically inert, and resistant to water and most solvents, Alucore targets maintain diffuse and lambertian characteristic regardless of environment. The relative size and durability make these targets equally well suited to laboratory and field applications.
Labsphere's laminating technique also allows for multiple reflectances on one target with no visible seams. Targets can be customized to any size and combination of white or gray scale reflectances. All Alucore targets can be provided with National Institute of Standards and Technology (NIST) or Physikalisch Technische Bundesanstalt (PTB) traceable calibration certificates.
Alucore targets have been deployed in applications ranging from calibration of spectrophotometers in remote field locations to runways for calibration of airplane navigation instruments. To speak to an experienced applications engineer about unique target needs, send an e-mail to labsphere@labsphere.com, or phone +1 (603) 927-4266.
Labsphere, a Halma company, is a world leading designer and manufacturer of precision radiometric and photometric test and measurement products addressing the specific needs of the aerospace, electronic imaging, LED, lighting, medical imaging and optics industries. The company offers a broad line of integrating sphere systems, uniform calibration sources, spectroscopy accessories and diffuse reflectance materials and coatings