Members Login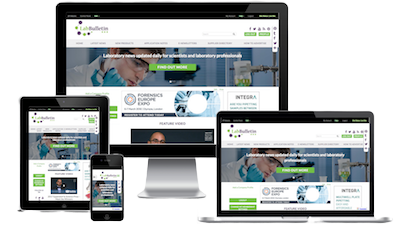 Monthly Newsletter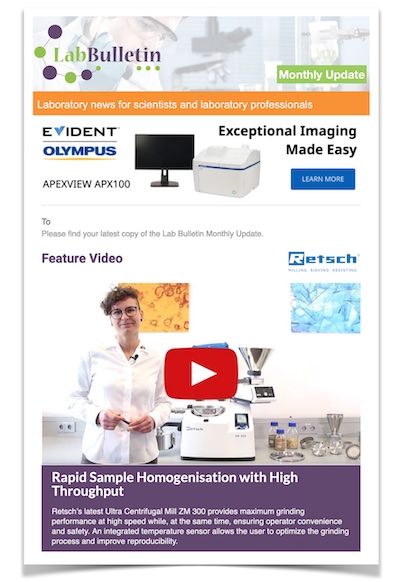 Special Offers and Promotions
Microscopy | Image Analysis
How to Pack an NMR Spectrometer in a Suitcase

Royal Society of Chemistry's outreach programme gains NMR capability
Spectroscopy in a Suitcase is an outreach programme which gives more than 10,000 A-level students in the UK each year the chance to experience hands-on spectroscopy. The strategy of the programme is to cover the principles of spectroscopic techniques, as well as use real-life contexts to demonstrate the applications of the techniques.
For the first time, the Thermo Scientific™ picoSpin™ 45 benchtop NMR spectrometer from Cole-Parmer will allow Welsh students to experience NMR spectroscopy. Previously there had been no opportunity to demonstrate this technology because traditional NMR requires fixed installation. The picoSpin-45 breaks through this limitation. It is cryogen-free, portable, weighs less than 5 kg, and can be set up and ready for use in a very short time—making it an ideal addition to the Spectroscopy in a Suitcase programme.

Cole-Parmer's Regional Sales Manager Dee Gill said that the picoSpin 45 is ideal for chemistry education. "This unique product is a compact, easy-to-use, and affordable instrument, which is designed to identify chemical groups. Cole-Parmer is delighted to be able to support the RSC with this worthy project and we see this as an ongoing initiative," he said.
Gathering excellent feedback from both teachers and students, Spectroscopy in a Suitcase continues to expand its provision as part of the RSC's long term commitment to chemistry education. The trial of the NMR equipment in Wales has been made possible through a grant from the National Science Academy, Wales. More than 20 universities now host kits which they take to aspiring young chemists to enhance their learning experience. The opportunity supplies A-level students direct contact with postgraduates and provides schools with otherwise restricted resources with free spectroscopy resources.
Dr Dayna Mason, Royal Society of Chemistry's Regional Coordinator for Wales is excited that their region was selected to pioneer the NMR techniques for this project. "The feedback we received from both students and teachers taking part in this programme indicated clearly that the most valuable improvement would be the introduction of practical hands-on NMR experience," she said. "For example, being able to compare IR with NMR spectroscopy on a range of chemicals will support theoretical knowledge and offer students a unique perspective that is currently only available to PhD students."
Cardiff University and Bangor University host the first kits to include the Thermo Scientific picoSpin45 spectrometer. New NMR training material will be developed by NMR Specialist Dr Andy McLachlan. According to Dr Enlli Haf HuwsHarper, Laboratory Academic and Welsh Medium Chemistry Lecturer at Bangor University, they already have several Welsh schools waiting for Spectroscopy Workshops in the autumn term. "We intend to test the training programme first by running it in one or two local 'friendly' schools; this will help iron out any issues and make sure that we take advantage of the new instruments that are available to us," said Dr HuwsHarper.

The RSC is hoping to add NMR spectrometers to all suitcases in England, Northern Ireland, and Scotland using this pilot scheme as a model. "We will continue to support the RSC in the future" says Andy Waldes, Director of Operations, Cole-Parmer. "Spectroscopy in a Suitcase complements our long term commitment to science and engineering, and is an ideal programme for us to be involved in."
---
---
---