Members Login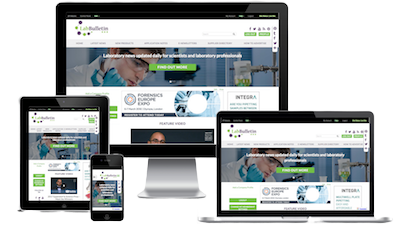 Monthly Newsletter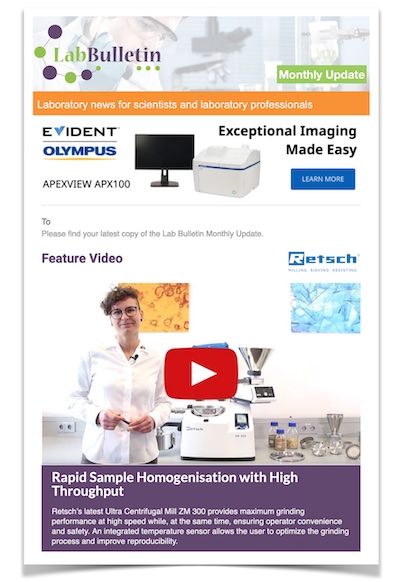 Special Offers and Promotions
Microscopy | Image Analysis
Horizon Broadens Industry-Leading Gene editing Eapabilities through Extension of key CRISPR License and Grant-Funded Research
publication date:
Feb 2, 2017
|
author/source:
Horizon Discovery Group
Horizon Discovery Group announces that it has broadened its gene editing capabilities through the amendment of a pre-existing license with ERS Genomics to include the full commercial rights for the use of CRISPR edited cell lines for the Good Manufacturing Practice (GMP) manufacturing of biotherapeutics.

The Company has also entered into a grant-funded collaboration with Solentim, the developer of the Cell MetricTM and dedicated instrumentation for cell line development, to establish automated approaches for the gene editing of cell lines. With this license amendment, Horizon now adds the right to use CRISPR edited cell lines in GMP biomanufacturing. This extends Horizon's coverage for CRISPR to include virtually all non-therapeutic applications, strengthening its core capabilities and keeping the Company at the forefront of gene editing. Further, through the recently signed global agreement between key CRISPR IP holders (CRISPR Therapeutics, Intellia Therapeutics, Caribou Biosciences and ERS Genomics), this license now includes consents from all the patent co-owners and thereby provides Horizon with worldwide freedom to operate with respect to this foundational intellectual property. Financial terms of the amendment were not disclosed.
Horizon's Bioproduction business has proven to be a strong source of growth since launch in December 2014, and now represents a large opportunity for the Company with access to a market estimated to be worth £3.0 billion in 20151. By offering cutting-edge biomanufacturing cell lines that are constantly improving through a process of continuous innovation to organisations of all sizes, through a disruptive open access business model based on one-time upfront payments from customers independent of the future success of the biotherapeutic, Horizon is well positioned to realise significant market success. To date, Horizon has engaged with customers in 29 cell line evaluations, leading to a total of 10 licenses taken contributing over £1.75 million in revenues. A further 16 cell line evaluations are currently underway, several of which are expected to conclude within Q1 2017.
Horizon has also entered into a two-year collaboration with Solentim Ltd for the development of an automated manufacturing platform for the genome editing of mammalian cells. The project is being funded by Innovate UK, the UK's-innovation-agency, under the Collaborative Research in Manufacturing and Materials scheme for a total of £764,300, of which Horizon will receive £523,000. The aim of this project is to establish new and innovative approaches for the manufacture of high-value, genome-edited, cell lines at a greater throughput and at a significantly reduced cost. This will provide Horizon with the ability to rapidly expand its product offering while making these cells available to the market at a highly competitive price.
Dr. Darrin Disley, Chief Executive Officer, Horizon Discovery, commented: "Gene editing underpins Horizon's operations, enabling us to be the go-to industry 'Cell Builders'. Through the extension of our CRISPR license with ERS Genomics, we now have a deeper toolbox of gene editing options, which includes our exclusive rAAV technology, to apply to the generation of GMP biomanufacturing cell lines. Bioproduction was only a small part of Horizon's portfolio at the time of our IPO, however the business has since outperformed expectations, becoming a significant source of growth and is an important part of our business plan going forward.
"The efficient application of gene editing technologies is as important to our success as is access to them. Our grant-funded collaboration with Solentim has the potential to have a major impact on the rate and cost of cell line development for Horizon, further strengthening our competitive market position, and accelerating the move from customer-performed cell line development to a fully outsourced model, similar to what has occurred in the research antibody market."
Mr. Eric Rhodes, Chief Executive Officer, ERS Genomics, said: "The rapid adoption of gene editing, led by CRISPR, is transforming all areas of life sciences. We are pleased to be able to expand Horizon's license for the use of CRISPR to include GMP biomanufacturing applications, as they are exceptionally well positioned to support the needs of biotherapeutic manufacturers around the world."
---
---