Members Login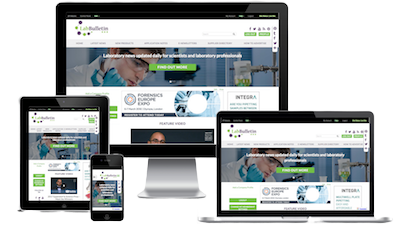 Monthly Newsletter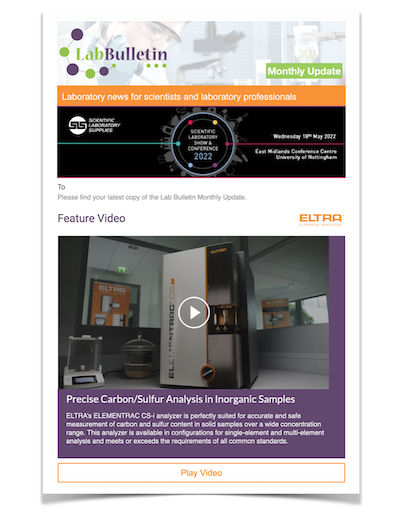 Special Offers and Promotions
Microscopy | Image Analysis
Haydale and UK Centre for Process & Innovation Sign Supply Agreement
publication date:
Jul 14, 2015
|
author/source:
Haydale Ltd
Haydale, a leader in the development of enhanced graphene and nanoparticulate materials, has signed a supply agreement with the UK's Centre for Process and Innovation (CPI).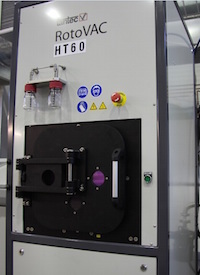 CPI is a UK-based technology innovation centre and part of the High Value Manufacturing Catapult. CPI has recently committed £14 million to create the UK's Graphene Applications Innovation Centre. The new centre will build on existing capabilities at CPI and will provide facilities and expertise to help companies to develop, prove, prototype and scale up graphene based products and processes.
Haydale successfully tendered for the supply agreement under a rigorous and lengthy open tender process. Pursuant to this agreement, Haydale will deliver a standard HT60 R&D reactor later this month and then provide training and technical support to CPI. Haydale anticipate supplying R&D quantities of materials for functionalisation to meet CPI's customer's specific needs and, if required, directly provide customers with their own reactors as their requirement for functionalised graphene's / nanomaterials develop. Haydale and CPI have also agreed to work together on future R&D projects utilising the HT60 reactor.
Commenting on the supply agreement, Ray Gibbs, Haydale's Chief Executive Officer, said "At the time that we announced our interim results in March this year, we talked about our intention to create functionalisation centres of excellence and this announcement is the first success in this part of our global growth strategy. CPI works with a number of manufacturing businesses mainly in Europe. Their market focus is very much aligned with some of our target markets, such as printed electronics, energy, aerospace and automotive. CPI conducted extensive due diligence on our technology and I'm very pleased they concluded that our HT60 reactor would be a significant and important addition to their already impressive array of advanced material processing equipment. We are delighted to supply a unit where the installation of this new reactor will instantly expand our own R&D reach and rapidly increase the number of potential customers able to test Haydale's functionalised materials for their own specific needs."
Tom Taylor, Director of Future Business at the CPI, commented "Graphene is an area that holds great promise for CPI and the UK manufacturing sector. The key for the commercialisation of a technology is for industry to build upon current research expertise and prove the technology provides value at market ready volumes. Through Innovate UK, CPI has committed £14 million of investment into the new Graphene Applications Innovation Centre to achieve this aim. CPI provide companies of all sizes the opportunity to openly access world leading capability in the development of graphene, printable electronics and formulation based applications. We believe the Haydale plasma reactor presents a cost effective way to functionalise graphene, and other 2D materials in a reproducible and controlled way. This was a gap in our offering and now represents a key enabler for our customers in the electronics and engineering industries. It will nicely complement our state of the art capability for characterisation and formulation of graphene products."
---
---