Members Login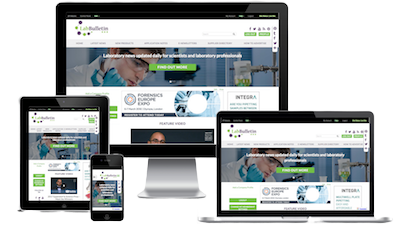 Monthly Newsletter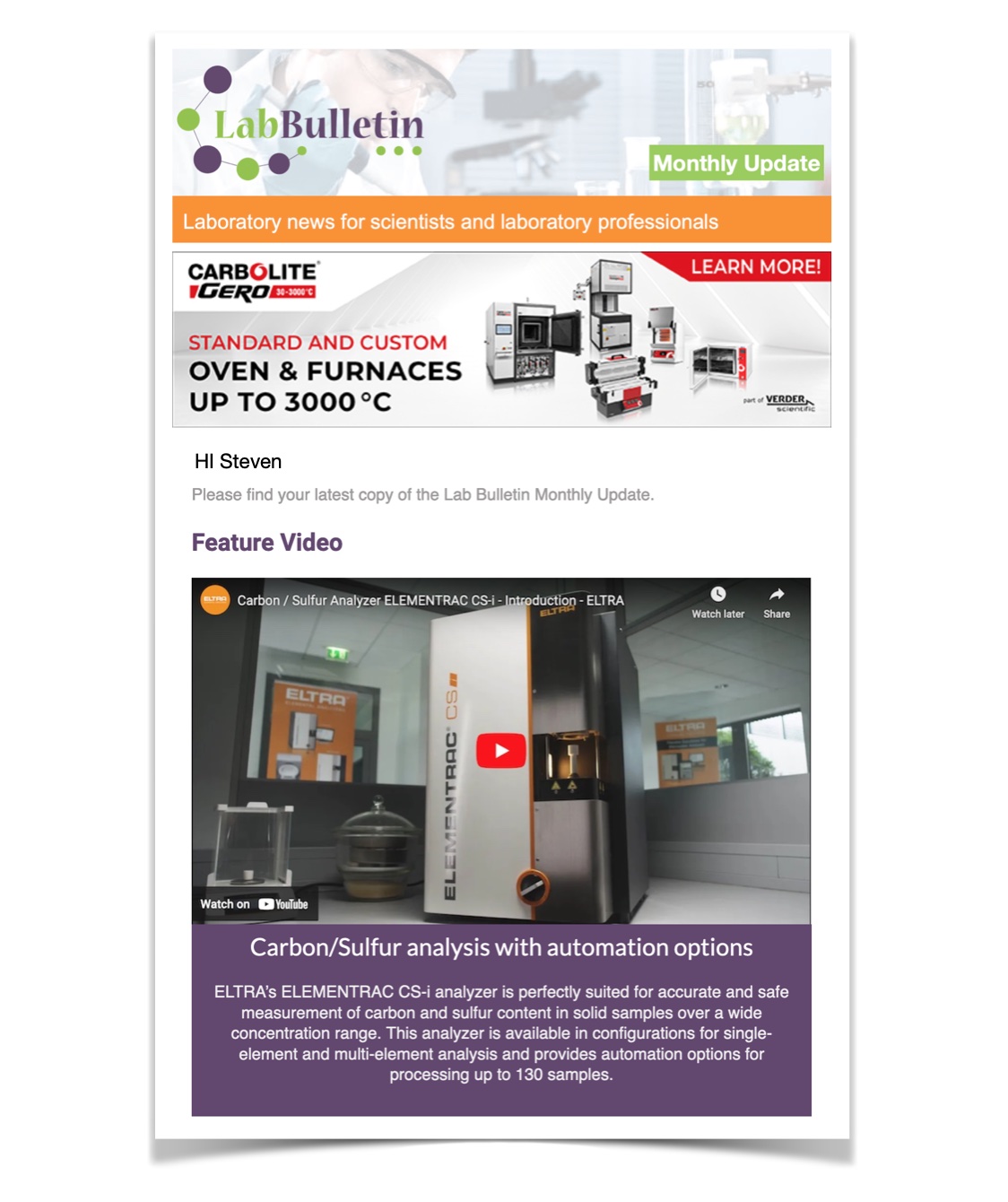 Channels
Special Offers & Promotions
Microscopy & Image Analysis
Laboratory Automation & IT Solutions

HORIBA Medical launches new compact & versatile haematology analyser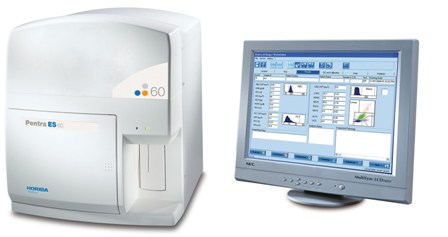 Northampton, UK, 27 October 2009: HORIBA Medical has launched a new compact and highly versatile haematology analyser. The Pentra ES 60 five-part differential (DIFF) analyser expands HORIBA Medical's open tube haematology analysis family, efficiently providing consistently high quality and accurate results for non-standard samples through proven HORIBA Medical expertise and technologies. Such patented HORIBA Medical technologies enable the Pentra ES 60 to deliver micro-sampling capabilities and sample stability in excess of 48 hours.

As an open tube haematology analyser, the Pentra ES 60 is ideal for use where sample tubes and sample types may vary widely. Consequently, it can enable exceptionally flexible and convenient in vitro diagnostic testing of whole blood specimens. Covering 26 parameters (12 Complete Blood Count (CBC), 14 DIFF) and processing up to 60 samples an hour, the analyser provides extremely reliable results, including atypical lymphocytes and large immature cells.

The Pentra ES 60's integrated Multi-Distribution Sampling System (MDSS) also enables micro-sampling (30 μL in CBC mode and 53 μL in CBC + DIFF), making the analyser ideal for paediatric or geriatric sample types, where only small sample volumes are available. Such small sample volume capabilities, with accompanying five-part DIFF, also makes the system highly suitable for research projects in areas such as stem cells, cancer, respiratory, pharmaceutical, clinical trials and sports science.

Ideal as a standalone analyser for small to medium sized laboratories, the Pentra ES 60 is a sleek and compact bench top system, designed to take up minimal workspace. The analyser's Windows-based software makes it extremely simple to use, whilst also being adaptable to enable threshold adjustments for specific sample types. This flexibility is particularly useful in research-based environments. The simplicity of the analyser's design also means there is no daily maintenance, just one automatic start up and shut down each day.

To ensure system security, the Pentra ES 60 can be set up with password protected access which also enables full audit trails for Quality Assurance purposes. With an external barcode reader the analyser guarantees 100% positive sample identification.

ABOUT HORIBA Medical:
Analysis Anywhere: HORIBA Medical (formerly known as HORIBA ABX) is a renowned specialist in the design and manufacture of automated in vitro diagnostic systems for haematology for over 25 years, and chemistry focused analytical solutions for over 10 years. From compact point of care (POC) to high throughput systems, HORIBA Medical has successfully developed an array of analysers and data management solutions to meet all needs, enabling analysis anywhere it is required.
Specialist bench top analysis: In addition to large NHS laboratories and Point of Care settings, HORIBA Medical systems are also found in many areas of industry requiring specialist analysis, including sports science, food and beverage, pharma and neutraceuticals, and clinical research. The company's benchtop analysers, such as the ABX Pentra 60C+ for haematology and ABX Pentra 400 for chemistry analysis, are proving their worth in these environments due to their exceptional flexibility and ease of use.

Trusted expertise: HORIBA Medical is one of the five major operators in the automated haematology analyser market. Headquartered in Montpellier (France), the company employs more than 1,000 staff in its sites and subsidiaries, producing nearly 7,500 analysers per year and over 8,000 tons of reagents. This makes HORIBA Medical the leading developer and manufacturer of haematology diagnostic systems in the world equipping more than 27,000 laboratories in over 110 countries worldwide.

In the UK, the foundation of HORIBA Medical is built around its excellent support network of 30 personnel. The dedicated sales, service and technical teams strive to ensure customers can work as smoothly and efficiently as possible, whatever their location. The scientific expertise within these teams provides customers with an educational and reference resource, and even assists in research and evaluation projects.
For further information please visit www.horiba.com/uk/medical
Exhibitions & Events
Media Partner