Members Login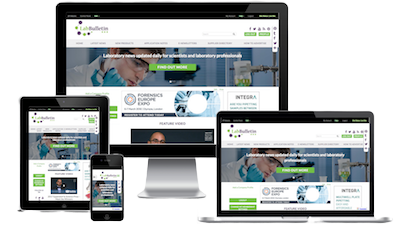 Monthly Newsletter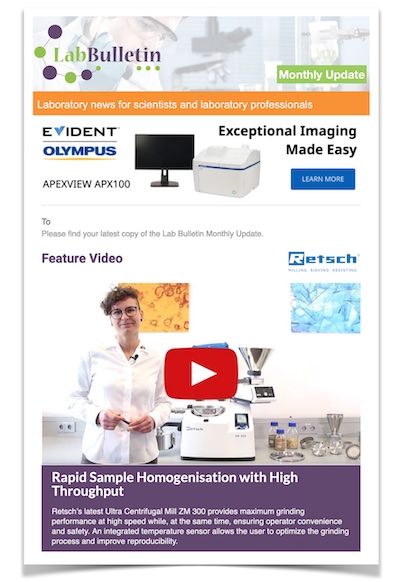 Special Offers and Promotions
Microscopy | Image Analysis
Focal Themes of ACHEMA 2015: Water, Process Analytical Technology (PAT) and Biobased World
publication date:
Oct 10, 2013
|
For the first time ACHEMA 2015 is training the spotlight on three major themes: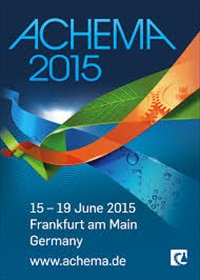 Process Analytical Technology (PAT), Industrial Water Engineering and Biobased Production will be the highlights of the world's leading event for the process industry set to take place from 15 to 19 June 2015 in Frankfurt am Main.
It goes without saying that other areas, from laboratory and analytical techniques to packaging machinery, from pumps, valves and fittings to the complete range of process engineering through to plant engineering and construction, will also come into their own. DECHEMA is now accepting applications from exhibitors.

"By selecting three focal themes, we are doing justice to the immense spectrum of ACHEMA, while spotlighting developments that will radically transform the process industry", explains Dr. Thomas Scheuring, CEO of DECHEMA Ausstellungs-GmbH. Practically all areas of the process industry are affected by these focal themes. Special publications and the Congress programme will also focus on innovations in these areas which cut across all exhibition groups.
Process Analytical Technology (PAT) covers far more than "only" real-time measurement. PAT provides input for process optimization and automation, without which the fundamental changes in process control, such as QBD (Quality by Design), would not be possible. To exhaust all the potential, it will require the concerted efforts of many disciplines and players, ranging from laboratory and analytical techniques to instrumentation and control through to process developers and component suppliers.
Industrial Water Engineering is yet another topic at the top of the agenda worldwide. Whether it be zero liquid discharge or low-emission production, it is no longer just a matter of putting a filter on a waste pipe. Instead, developments are targeting concepts for cost- and energy-efficient integrated water management. The key issues are recovery of energy, resources and valuable products, the handling of concentrates, and the planning and management of water and material flows. These concerns are driving process engineers and materials scientists no less than chemists, system designers and control experts. New production processes and fast-growing industries, such as industrial biotechnology, engender new challenges which, in turn, place new demands on industrial water engineering.
As in 2012, Biobased World is the umbrella term for biobased production which continues to be an important theme for research and industry. The transition to a biobased economy is inconceivable without biotechnological methods. Not only research and process development, but also component producers, plant manufacturers and instrument and control technicians are under pressure to make the vision of a bioeconomy become a reality. ACHEMA showcases the whole spectrum of players and is an indispensable forum for forging contacts and discussing new developments. BiobasedWorld will also be a prominent feature of the congress.
---
---
---