Members Login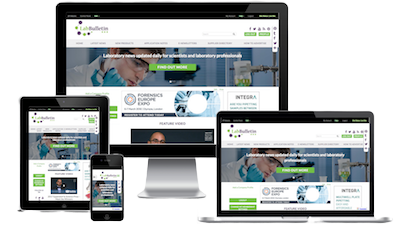 Monthly Newsletter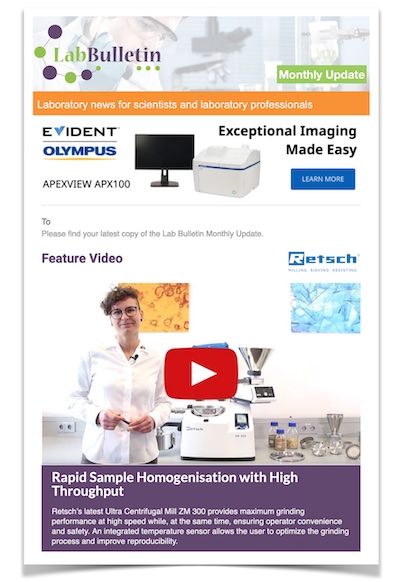 Special Offers and Promotions
Microscopy | Image Analysis
European Lab Automation 2012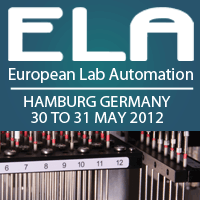 Staying abreast of the latest advances in technology and ensuring that the most effective, up-to-date automation techniques are being employed can be challenging. Attending conferences and exhibitions throughout the year provides scientists not only with the opportunity to share their experiences, but with face-to-face networking opportunities; delegates can discuss their challenges with equipment manufacturers who can often help to tailor a solution to meet their automation needs.
The debut of the European Laboratory Automation (ELA) conference and exhibition in June 2011 attracted 1523 attendees as well as 151 exhibitors and media partners. ELA combined a high level conference stream with a cutting-edge technology showcase. With ten conference streams, each with 20 world-class speakers, ELA combined several well-established Select Biosciences' events into one easy-access format, offering a one-stop event for bench-top researchers and senior level executives alike.
ELA 2012

The second annual ELA conference and exhibition will be held at the Congress Centre Hamburg (CCH), Germany, 30 - 31 May 2012. Employing a similar theme to its debut event, delegates have the option of attending eight difference conference streams, each of which includes internationally renowned keynote speakers, research presentations, training sessions and much more.
The 8 streams include:
Drug Discovery Automation - High Content Screening & Cell Based Assays
Drug Discovery Automation - Chemistry Automation & Compound Management
Biobanking: Preparation, Storage and Analysis
Informatics for Automation
Liquid Handling & Robotics
Nano & Microfluidics
Next-Gen Sequencing Automation
Separation & Detection

These conference streams will be fully supported by leading technology vendors, showcasing the latest in automated instruments and workflows. Together, the vendor exhibition and scientific presentations offer an unparalleled opportunity to foster technological discussions and scientific collaboration.
For more information
click here
The European Life Science Awards 2012
The European Life Science Awards aim to publically recognise the efforts and contributions of organisations and individuals in the life science industry.
Our mission is to identify and reward organisations and individuals who have demonstrated an unparalleled ability of excellence, and who will be the future stars of the biopharma industry.
The 2012 Awards ceremony itself will be held on 29 May 2012 at The Radisson Blu Hotel in Hamburg, and precedes the European Lab Automation conference, which take place at the adjoining conference centre-CCH on 30 - 31 May.