Members Login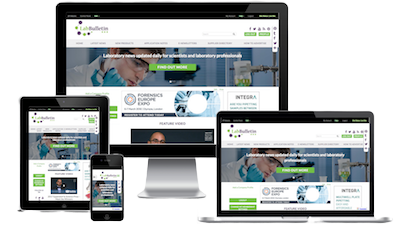 Monthly Newsletter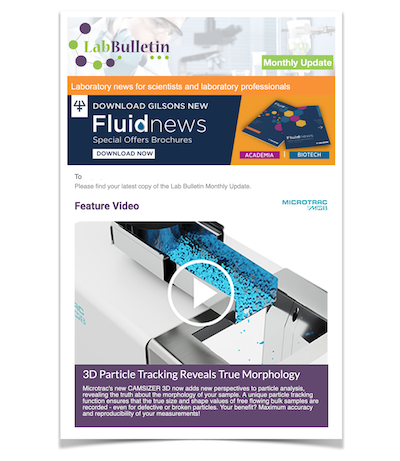 Microscopy | Image Analysis
IT Solutions and Laboratory Automation
Cost-Conscious ICP-OES from SPECTRO
publication date:
May 14, 2013
|
author/source:
Phoenix MarCom Ltd.

The simplified and innovative design of the SPECTROBLUE ICP-OES from SPECTRO Analytical Instruments has reduced the cost of ICP-OES ownership while maintaining exceptional analytical performance.
With all the sensitivity, resolution, and stability headspace required for productive, uninterrupted operation it is proving especially valuable for high-throughput water, wastewater, soil, sludge, plant, and feed analysis. Delivered complete with comprehensive factory-prepared methods for common environmental analyses it is ready simply to plug in and analyse.
Significant cost saving has been achieved in this instrument by eliminating expensive external cooling. The novel air-cooled plasma generator technology delivers ample power to handle extreme sample loading, for example with the organic matrices found in the petrochemical industries, while providing exceptional uptime, stability, and reliability. For high-sensitivity applications, the unique OPIAir axial optical plasma interface is also air-cooled and offers sensitivity improvements of up to six times when compared to conventional plasma observation. Detection limits at ppb levels are achieved and interference effects much reduced.
Further cost saving is achieved by SPECTRO's unique UV-PLUS sealed optical system, that virtually eliminates gas purging of the optical system. The cost of purge gas is a major contributor to the overall cost of ownership in many ICP-OES instruments, whereas UV-PLUS can achieve savings over the instrument's lifetime that can be up to a third of the instrument's initial purchase price.
The optical system itself uses a novel, yet well proven, Paschen-Runge optical layout that combines high optical transparency with a wavelength range from 165 to 770 nm, and 8 pm resolution in the important analytical region between 165 and 285 nm. The 15 linear CCD array detectors do not require the expensive cryogenic cooling needed by many single-detector systems. Exceptional resolution makes the SPECTROBLUE especially suitable for environmental analyses, where complex, line rich spectra are often encountered. SPECTROBLUE's factory-prepared methods for common environmental analyses comply with EPA/CLP regulations and are ready for plug-in-and-analyze performance right out of the box.
SPECTRO's proprietary SMART ANALYZER VISION software has a highly adaptable user interface, with variable access to cater for users of all experience levels. Full-spectrum capture and storage of every measurement allows full recall of data at any time for post-measurement review or recalculation.
---
---
Request more information or demo
---