Members Login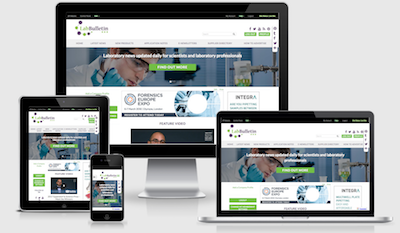 Monthly Newsletter
Lab Bulletin Media Partners
Chromatography Essentials Launches New Online Shop
publication date:
Jul 31, 2017
|
author/source:
Chromatography Essentials
With over 35 years in the industry, the company is launching www.chromessentials.com to provide better service to the market.

Chromatography Essentials announced the launch of the company's new online shop. The company has been a leader in the industry for over three decades and is now launching a new website in an effort to provide improved service to those in their market. Through this launch, Chromatography will be better positioned to deliver high-quality consumable items that are required to keep a lab running.
A representative of Chromatography Essentials commented "We could not be more excited about the launch of chromessentials.com. As a new venture, the site serves two distinct purposes in the market – to deliver high-quality chromatography products and do so at the most affordable prices in the industry. Customers can be confident that all of the products in our online shop are built according to the highest standards and will work perfectly with their OEM equipment. We sincerely believe that there should never be a need to question the quality of raw materials or processes, and we are proud to present a solution that guarantees they never have to."
Chromatography Essentials is a Delaware-based corporation that provides products made in the United States of America. As a proud USA company, Chromatography Essentials fully supports STEM Education. Their team is committed to supporting and investing in students by donating a portion of their profits back into science, technology, engineering, and mathematics education and, in turn, ensuring the country's continual growth in these areas.
The representative went on to say, "Whether it's new vials, snap caps, or limited volume vial inserts, we're putting everything that labs need most right at their fingertips. The new site gives customers an easy way to contact us for questions as well as a convenient way to order our top-quality products. However, what we love most is that it allows us an opportunity to invest in our industry as well as investing in the future of science and math in this country, and there's no better feeling in the world than that."
---
more about chomatography essentials
---