Members Login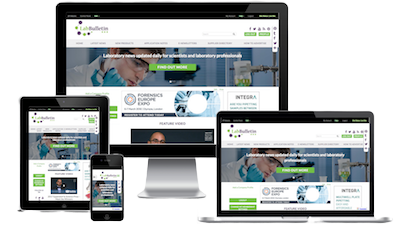 Monthly Newsletter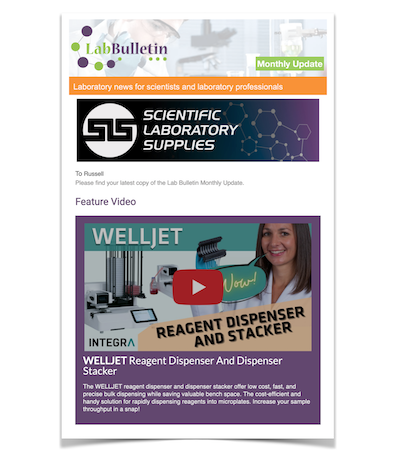 Special Offers and Promotions
Microscopy | Image Analysis
ChemiDoc-ItTS2 Imager with Multiple Language Selection
ChemiDoc-ItTS2 Imager for Genomics and Proteomics Research now with Multiple Language Interface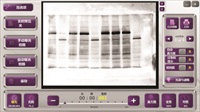 UVP, LLC now offers the ChemiDoc-It®TS2 Imager software with multiple language options. English is the standard language format of the software and users can select from Chinese (simplified), Turkish, Japanese, Spanish, Korean and Russian for all screen text and buttons. "The language offerings will assist researchers in expediting and simplifying the image acquisition capabilities of the system. The integrated touch screen with software interaction in local languages makes the system highly intuitive and friendly," says Myrna Espiritu, International Sales Manager for UVP.
The ChemiDoc-ItTS2 Imagers are designed with high resolution and high sensitivity capabilities that are optimized for genomics and proteomics research studies including chemiluminescent, fluorescent, colorimetric and multiplex gel and blot imaging applications. Users can simply press the touch screen buttons for image preview, capture and other functionality. View low light samples in the light-tight darkroom which creates an optimum environment for viewing chemiluminescent blots. Film is not required for chemiluminescent Western blots when using the ChemiDoc-ItTS2 Imager.
The built-in computer creates a networkable, stand-alone system allowing users to save images to a USB stick or to a remote computer for further analysis or documentation. The modular design allows selection of UV transilluminator, emission filters and optional LED white light plate and UV modules. Add components as required for specific research studies.
The ChemiDoc-ItTS2 with integrated all-in-one computer and touch screen enables users to quickly capture high resolution gel and blot images. The addition of language interface options makes the ChemiDoc-It TS2 accessible for researchers with varied language requirements. The GelDoc-It®TS2 Imager, dedicated for gel imaging only, also features selection of multiple languages.
About UVP
LLC: UVP, LLC is a wholly-owned subsidiary of Analytik Jena, AG and operates as part of Analytik Jena's Life Science business unit. UVP specializes in designing and manufacturing fluorescence and luminescence-based imaging systems for the life sciences with systems supplied to academic, biopharmaceutical and biotechnology researchers worldwide. UVP's core manufacturing began with ultraviolet products in 1932 and the product portfolio has developed into a wide range of laboratory products and imaging systems. The company provides comprehensive service and support to customers and dealers worldwide. UVP's headquarters and manufacturing operations are located in Upland, California. European Operations, Ultra-Violet Products Ltd., is headquartered in Cambridge, England.
---
---
---
---
---