Members Login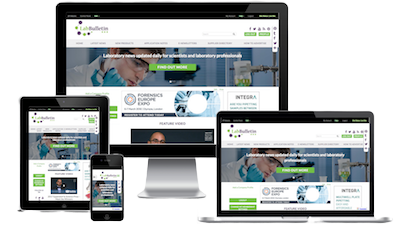 Monthly Newsletter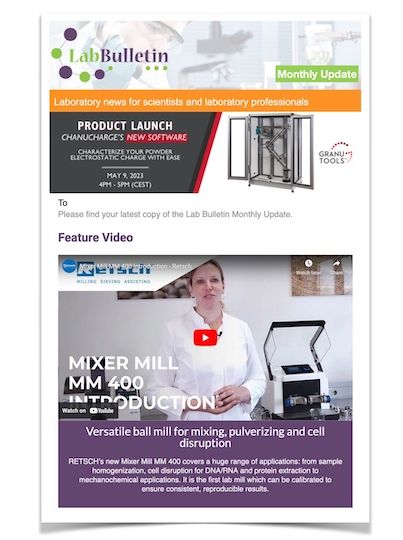 Microscopy | Image Analysis
IT Solutions and Laboratory Automation
Carl Zeiss helps pupils focus on their World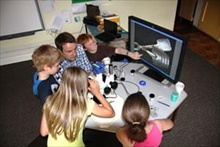 Children at Longworth Primary School in Oxfordshire were treated recently to the sight of everyday objects from the world around them in exquisite detail, thanks to a live microscopy workshop organised by Carl Zeiss.
The event was the brainchild of Dr Oliver Clarke, a Business Manager at Carl Zeiss, and was held as part of the school's Summer Fete. A Stemi 2000 C stereo microscope complete with the Educational version of the AxioCam ERc5s digital camera was set up in one of the classrooms and children of all ages were invited to find things that they wanted to look at more closely. Images were viewed live on a large LED screen using the DVI-out function or stored using the 'save to SD card' function.
"The children were fascinated by the microscope and spent a lot of time finding things to look at and then looking at them using the microscope," says Longworth's head teacher, Janice Peacock. "The simplicity of operation meant that they were soon viewing and saving their own images quite independently. As well as being keen to learn more about their objects, they pressed Oliver to explain the workings of the microscope itself and the workshop has sparked a renewed enthusiasm for scientific discovery in the classroom. We are hoping to incorporate some microscopy in the science curriculum this yar and look forward to welcoming Oliver to the school again."
According to Oliver Clarke, "Despite the amount of science and nature programming on television, it was a delight to see the excitement generated by the images the children created using a simple-to-operate but quite sophisticated microscope system. It was a powerful personal reminder that all of us in the scientific community need to speak up more about the things we are passionate about."
The Stemi 2000 microscope is one of a six strong range of stereomicroscopes available from Carl Zeiss. Competitively priced but with brilliantly sharp, distortion-free optics, a modular design philosophy and an extensive line of accessories, the Stemi 2000 is a natural starting point for many laboratories.
For further information email
customercare@zeiss.co.uk