Members Login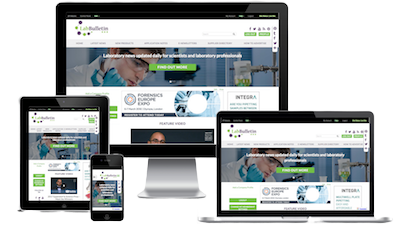 Monthly Newsletter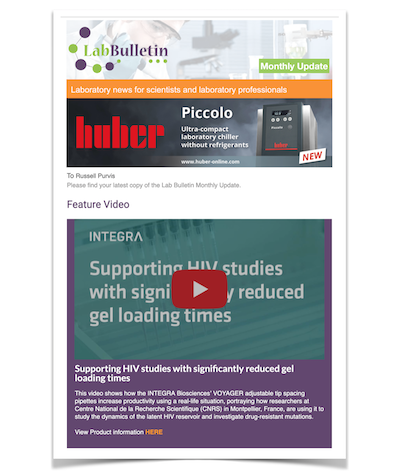 Special Offers and Promotions
Microscopy | Image Analysis
Carl Zeiss Enables Advanced Nano-Fabrication Research with Helium Ion Microscope
Scientists are currently investigating new uses for Helium Ion microscopy in nano-patterning. Since it is not limited by the proximity effect of conventional e-beam lithography, Helium Ion technology seems to be an up-and-coming alternative, especially when it comes to printing ever finer features. For over two years, the ORION® Plus Helium Ion Microscope from Carl Zeiss has been known for its excellence in imaging uncoated insulating samples and soft materials with sub-nanometer resolution (resolution specification < 0.35 nm). Now - with a growing installed base of ORION instruments -academic and industrial R&D microscopists are extending the diversity of applications to include nano-fabrication.
Researchers have patterned 5 nm dots on a 14 nm pitch while other teams have demonstrated well delineated L-bar lines in HSQ resist. This new regime of pattern fidelity is enabled by the large depth of field of the microscope and by the short range of the ion initiated secondary electrons in typical resist materials. Helium-ion defined patterns in HSQ can easily be obtained without the usual narrow process window constraints often associated with conventional optical and e-beam lithography.
According to Wei Wu, a new Orion customer, and a senior research scientist in Stan William's Information and Quantum Systems Lab at HP Labs in Palo Alto, California, "We look forward to furthering our research regarding the fabrication and imaging of the smallest possible nano-electronic and nano-photonic features. We see the ORION instrument as a unique, powerful tool that will enable us to continue our record-breaking research."
To learn more about this exciting development, visit the Carl Zeiss SMT booth at the International Microscopy Congress (IMC17) in Rio de Janeiro, Brazil, on September 19-24, 2010, or contact your Carl Zeiss SMT sales representative. Alternatively Please visit www.smt.zeiss.com