Members Login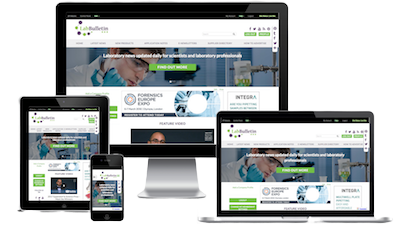 Monthly Newsletter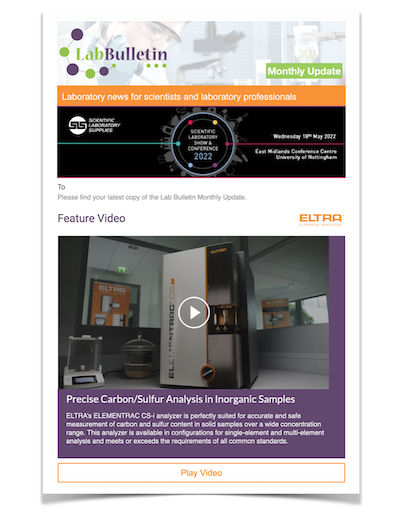 Special Offers and Promotions
Microscopy | Image Analysis
Biotage Universal Phase Separators, Solving an Age Old Problem
Biotage (STO: BIOT), a leading global supplier of solutions and technology for analytical, medicinal and peptide chemistry, introduced their new Universal Phase Separators, a flexible alternative to the traditional glass funnel separation of immiscible liquids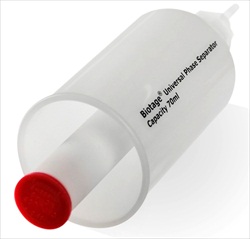 The Biotage Universal Phase Separation columns are fitted with a selectively permeable insert that separates aqueous phases from organic solvents under gravity; solving the age old problem of how to remove an upper organic phase from a lower aqueous phase, during a traditional liquid-liquid extraction process, without creating additional process steps.
The unique design allows the organic phase to pass through the internal frit wherever it is located, providing a universal approach to separating two liquid phases while its one-size-fits-all approach enables any volume under 80 mL to be processed in one step, or larger volumes by serial batches. Made from inert proprietary polymers, the Biotage Universal Phase Separators come in an easy-to-use kit form and refill packs, ready to use in seconds straight out of the box.
"Biotage Universal Phase Separators are the modern day alternative to separating with the glass separating funnel. Ideal for working with a range of organic solvents, or in parallel this product is economical, flexible and extremely simple to use. There are no moving parts, with nothing to prime, it's all achieved by fundamental physical principles and clever product design." says Dr. Sunil Rana, Product Manager Chemistry Applications and Resins and Work-Up Products at Biotage.
For further information visit
www.biotage.com
or call: in Europe +46 18 56 57 10, in North America toll free 1 800 446 4752, in Japan +81 422 28 1233, other areas please call +46 18 56 57 10.
About Biotage
Biotage offers solutions, knowledge and experience in the areas of analytical and medicinal chemistry. Customers include the world's top pharmaceutical and biotechnology companies, as well as leading academic institutes. The company is headquartered in Uppsala, Sweden, with offices in China, Japan, the United Kingdom, the United States and a worldwide network of distributors. Biotage has 272 employees with sales of 428.4 MSEK in 2011. Biotage is listed on the NASDAQ OMX Nordic Stock Exchange.