Members Login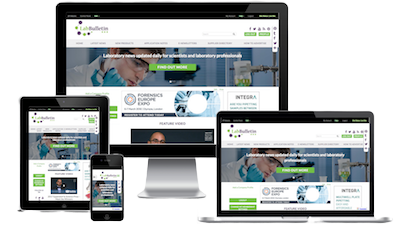 Monthly Newsletter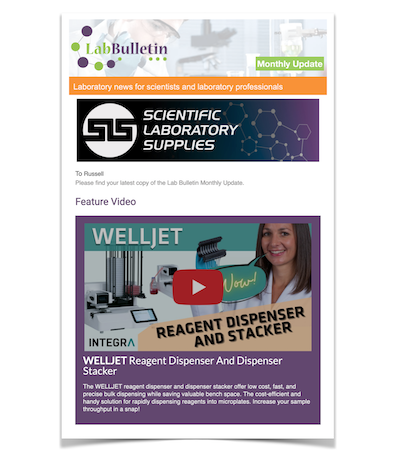 Special Offers and Promotions
Microscopy | Image Analysis
Beckman Coulter Reduces Sample Size Requirements for Particle Analysis System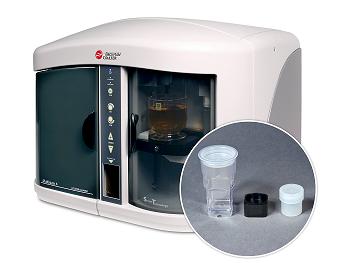 Rare, Precious Samples Preserved, Dilution Volumes Lowered
A new sample handling system from Beckman Coulter Inc., reduces minimum volume requirements on the Multisizer 4 COULTER COUNTER particle characterisation system from 10 mL to 4 mL.
The new adapter, available worldwide and immediately, accommodates Nalgene* 5 mL polyethylene vials, and will address the volume range important to customers who are sensitive to sample size and dilution effects. The ability to accept smaller volumes is critical in applications in which samples are rare, expensive, or both.
"Customers using the Multisizer 4 for counting particles in protein formulations, in applications such as pharmaceutical development, needed to work with smaller sample volumes," said Elsa Burgess, director of worldwide operations for the Particle Characterisation Business Centre. "We are glad to have developed this new adapter, and excited about the opportunities it presents to researchers."
"While the protein formulation market motivated us to begin this project, we quickly realized the new vials could be used by cell biologists, chemists, and geologists -- any customers with precious samples," said Matthew Rhyner, Ph.D., technical marketing manager.
About the Beckman Coulter Particle Characterisation Business Centre
The Particle Characterisation Business Centre is based in Miami, Florida. The group develops, manufactures and markets products that are used to study, analyse, and quantify particles of many types. The group serves customers as diverse as cell biologists and cement manufacturers. Serving particle customers since 1960, the group specialises in the Coulter Principle, laser diffraction, dynamic light scattering, zeta potential determination, and BET analysis to understand all aspects of particulate samples. For more information, visit www.coultercounter.com.
About Beckman Coulter
Beckman Coulter, Inc., based in California, USA, develops, manufactures and markets products that simplify, automate and innovate complex biomedical tests. 2010 marks the company's 75th anniversary of advancing healthcare. More than 200,000 Beckman Coulter systems operate in laboratories around the world, supplying critical information for improving patient health and reducing the cost of care. Recurring revenue, consisting of consumable supplies (including reagent test kits), service and operating-type lease payments, represents about 80 percent of the company's 2009 revenue of $3.3 billion. For more information, visit www.beckmancoulter.com or www.beckmancoulter.com/75years.
Beckman Coulter, COULTER COUNTER and the stylized logo are registered trademarks of Beckman Coulter, Inc.
Multisizer is a trademark of Beckman Coulter, Inc.
Nalgene is a registered trademark of Thermo Fisher Scientific.